Places That Hire Home Based Call Center Workers - Telecommuting Call Center Employers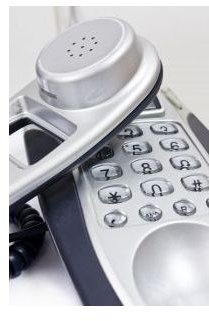 Telecommute Call Center Jobs
If you have excellent telephone communications skills, high speed internet access, and a land line or VOIP telephone, you have the basic skills and equipment necessary to be considered for employment as a home based call center agent. Individuals who hold these types of positions work from home, answering or making phone calls on behalf of their employers or clients that their employers are representing.
If you would like to go to work as a telecommuting call center agent, the first thing you'll need to do is to complete the application process with companies that hire home based workers for these types of jobs. Because many companies that operate call centers are looking for ways to continue to offer outstanding customer service while keeping overhead expenses to a minimum, more and more organizations are moving toward a telecommuting business model.
Image Credit: sxc.hu (iprole)
Examples of Companies That Use Home Based Call Center Representatives
Alpine Access – This company hires individuals to work as telecommuting customer care professionals who provide virtual call center services for number of major corporations. This company hires agents as employees. Scheduling options are flexible, with workers being able to select shifts that best meet their needs.
Hertz – Hertz Car Rental hires home based reservations agents. Workers accept incoming telephone calls from individuals who are calling to make reservations to rent a vehicle from one on the numerous Hertz locations around the world or who are making other related inquiries.
Live Ops – This company staffs its virtual call center with independent contractors who work flexible schedules from home handling inbound and outbound customer service and sales calls for client companies. Agents are able to work as much or as little as desired, based on project availability, and are able to select the clients and programs they will work with.
Alorica At Home (formally West at Home) – Alorica acquired the At Home project in 2015. The company still operates a virtual call center. Their telecommuting agents handle customer service calls for clients across a broad spectrum of industries. Agents are hired as employees.
This post is part of the series: Telecommuting Call Center Jobs
Want to put your telephone skills to work in a home based job? Consider telecommuting call center employment!