Telecommuting Call Center Employment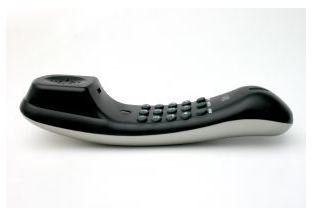 Work from Home as a Call Center Agent
If you're interested in working from home and you have excellent telephone skills, working as a home-based call center agent may be a viable option for you. With many call center companies looking for ways to expand services while reducing overhead expenses, there is an increasing demand for work from home call center representatives. If you decide to pursue this type of work, you will perform various types of telephone support functions for one or more companies from your home, typically using your own telephone equipment.
Several types of call center work can be performed by telecommuting representatives. Examples of the types of duties performed by individuals who hold this type of home based position include technical support, customer service, sales prospecting, collections, travel reservations, order processing, and more. Agents who handle inbound calls typically perform customer service and order taking responsibilities, while those who handle outbound calls are usually responsible for collections, lead generation, and sales.
Some companies hire home based workers to handle customer service, sales, and collections calls for their own organizations, while others provide call center services for several clients. Because of this, some telecommuting call center agents handle calls for a single company and others may perform call center services for a number of different companies. Companies that represent several different clients often contract with home based telephone agents as independent contractors, hiring them to work particular projects on an as needed basis. Some positions are exclusive inbound or outbound, while others offer an opportunity to perform both types of work.
If the idea of working from home as a call center agent appeals to you, it's important to create a resume that highlights the skills you have to offer employers who hire people for these types of positions. Be sure that your resume emphasizes your telephone communication skills, ability to work independently, and dependability. Be prepared to demonstrate to employers that you have access to the equipment necessary to perform the essential functions of a home based call center job. Most companies that utilize the services of telecommuting telephone agents require a land line and unlimited long distance service. You'll also need to have regular access to a quiet home office environment that will allow you to maintain an appropriate level of professionalism while performing your work.
A Word of Caution
Keep in mind that there are many telecommuting scams disguised as employment opportunities. Remember that employers with legitimate home based call center opportunities might ask you to provide your own equipment, but they will never charge a fee to allow you to apply for work or to provide you with information about job opportunities.
Resources
References:
Image Credit: sxc.hu (kamikaze00)
This post is part of the series: Telecommuting Call Center Jobs
Want to put your telephone skills to work in a home based job? Consider telecommuting call center employment!