Online Publicity: How to Write Press Releases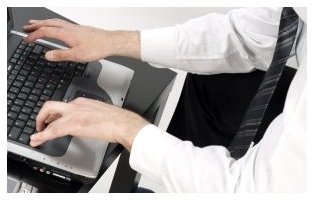 Are you planning to promote your home business with online press releases? Before you start distributing information for publication via publicity websites, it's important to learn how to properly write press releases. Writing a press release is not the same as writing marketing oriented copy for your website or for a brochure. If you send out press releases that are not written using the correct style, they will not be published. The good news is that writing effective press releases is not difficult as long as you focus on the facts and remember to put first things first.
Focus on the Facts
Press releases should contain only verifiable facts. The style should be journalistic in nature rather than sales oriented. When you're writing a press release, ask yourself if the words you are putting on paper is written in a style that you might see printed in an article published in a major daily the newspaper. If the language you are using does not reflect words a reporter would be expected to print, you aren't using the proper tone.
For example, if you're writing a press release to introduce a new product that your home business is offering, avoid using adjectives such as "best, outstanding, innovative, or superlative". You may think that your new widget is the best in existence, but that is a statement of opinion, not an actual fact. The new product press release should state that your company is introducing a new product, say what it is, describe what it does, and provide information about what makes it unique without editorial comment.
Put First Things First
Press releases should also be written using an inverted pyramid writing style. This means that the document should begin with the most important information. Many people have a tendency to write in a manner that focuses on revealing very little information initially, with the idea of building up to the main point. While this may be acceptable for some types of writing, it is the opposite of what is appropriate for press release.
When you are writing a press release for online distribution, keep in mind that you only have a few seconds to capture the attention of the reader. People aren't likely to scan through the length of an online press release to get to the main point. The same is true if you are submitting your press releases to members of the news media in addition to online press release sites. You only have a brief window of opportunity to convince a reporter that the document warrants further attention.
Additional Resources
For more information on public relations and tips for how to write effective online press releases, see:
Resources
References:
PR Web: How to Write a Press Release (https://service.prweb.com/learning/article/quality-online-press-releases/)
Publicity Insider: How to Write a Great Press Release (www.publicityinsider.com/release.asp)
Image Credit: Sxc.hu (CELALTEBER)