Enhance Your Microsoft WordPad With Jarte - Free Word Processor Software
Microsoft WordPad Dilemma
Most of us are familiar with the basic word processor known as Microsoft WordPad. This somewhat useful program included with Windows lets users quickly create and edit documents. Although, handy for most home office users this word processor often lacks in document editing power. It's quite easy to become frustrated while using WordPad due the inability to format as needed. There's simply not much you can do with Microsoft WordPad.
Other alternative word processors fall short when it comes to their editing engines in comparison to Microsoft. Oddly enough, Microsoft has faithfully enhanced the WordPad editing engine through the years. The changes appear hidden to most users because the program seldom utilizes these upgraded features.
Even when you're operating a business from home you need quality document formatting and editing abilities. Buying the traditional Microsoft Word Software packages can cost up to $300. If you're working with a minimal budget than it's important to reduce expenses when possible. WordPad is a helpful tool but limiting in creating higher quality materials. Professional looking letters, memos, and records shouldn't have to literally cost an arm and leg. Jarte can be added to your home office PC for seamless document editing the way WordPad should function.
What is Jarte?
Jarte commonly pronounced (Jar-Tay) is a different kind of free word processor. It's based entirely on the WordPad word processing engine which is built into the Windows systems of most PCs. Jarte harnesses the power of the updated WordPad engine installed in your computer to provide you with a free software alternative to Microsoft Word that is quite impressive. Using the same word processing engine included in Windows Jarte programs operates at the level WordPad should function with more editing features to enhance document presentations. All of Jarte's documents are synchronized with Wordpad and Word.
Files With Personality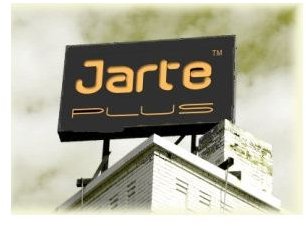 Jarte is free word processor that gives users all the editing options and efficiency of a higher grade software program. The features Jarte provides can visually improve any business document or flyer you might be working on. For those who desire even more editing options there is Jarte Plus. Jarte Plus costs $30. This advanced version of Jarte is designed to give your files more personality and organization. It lets users create desktop shortcuts with personality. Customize it with documents, favorite fonts, special panel background, and other cool features. If you're working on multiple projects you can save related files, fonts, and color code it. Each desktop shortcut will lead to an individual project or bundle of documents for easy access.
Free Word Processing Software That Works
Jarte is the perfect alternative for busy students, small business owners, writers, and individuals in need of a less expensive option. Jarte includes quick start-up, extensive fonts, spell checks, text search tools, simple to use, tabbed document windows, , clickless operation feature, send documents via email, and is compatible with Windows Vista. There is also a file extension DocX function ability. DocX files are commonly used in the Microsoft Word 2007 software. Create professional looking documents quickly and share exported files with a powerful word processing engine. Jarte is great for any home office on a budget. When it comes to free word processing software that actually works Jarte has the competition beat. It's worth trying. For more information read the article ' 4 Free Internet Tools for the Home Office Worker.'