Online Marketing: How to Connect with Customers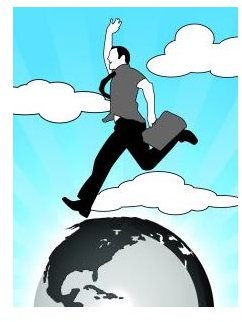 3 Ways to Connect with Customers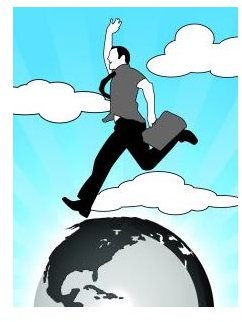 Looking for ways to build relationships with your current customers and reach out to prospects using the Internet? As a home based business owner, there are several things you can do to connect with existing and potential customers online. Three of the most effective techniques for establishing and strengthening customer relationships are social networking, blogging, and article marketing.
1. Social Networking
Social networking is a powerful way to build an online presence and connect with your customers in a positive manner. Consider creating a professional profile for yourself on LinkedIn, becoming an active FaceBook user, and setting up a group or page for your company on FaceBook. You may also find it beneficial to establish a Twitter account and a MySpace page.
If you're new to the world of social networking, start out by setting up a profile on the site that seems most relevant to you and become actively involved in cultivating your online network. Keep in mind that it's important for you to truly look at this is a networking activity, not a direct sales technique. While you are likely to enjoy business benefits as a result of your participation, you need to be actively engaged in the online network in order to cultivate trust among your contacts.
2. Start Your Own Blog
There are many business benefits associated with starting your own blog, particularly if you populate the website with quality content of interest to your customer base. If you decide to launch a business blog, commit to updating content at least three times each week. If you are publishing information that appeals to your customer base, they may return to your website time and time again to see what you have to say. This is a terrific way to begin cultivating a loyal clientele.
Depending on how your website is set up, you may be able to add a blog to the existing design. Alternately, you can create a free blog at www.blogger.com that you can link to your primary site. You may also want to purchase a separate URL for your blog. This is the best option if you want to monetize your blog or are planning to rely on it to optimize your website and establish yourself as an expert in your field.
3. Article Marketing
If being seen as an expert in your field is important to you, it's also a good idea to engage in article marketing to promote your home business online. This involves writing informational articles that are likely to appeal to individuals in your target market and submitting the documents to free reprint article directories like www.ezinearticles.com or www.articlesbase.com. Website owners and newsletter publishers frequently visit these types of directories to find content to use in their own publications. Any time the articles you have written are published, they include your bio statement and a link back to your website, resulting in the possibility of introducing an entirely new group of potential customers to what you have to offer.
Resources
References:
Image Credit: Sxc.hu (sachyn)