Telecommuting Scams - How to Recognize Them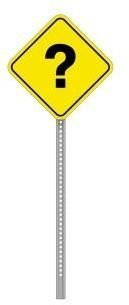 Be Wary of Telecommuting Scams
While many companies are truly looking for employees and independent contractors to provide services via a telecommuting arrangement, there are also plenty of scam artists lurking behind so called employment opportunities just waiting to take advantage of those who want to work from home. When you're searching for telecommuting employment, it's essential to know how to separate the scams from legitimate work from home opportunities. Be wary of offers that seem too good to be true so you'll be able to recognize and protect yourself from work from home scams.
3 Sure Signs of Work at Home Scams
**
1. Offers to Sell the Secrets of Work from Home Riches
Any offer that promises to share the secret of instant riches for a small price is certainly a scam. It's a fact that no one is going to pay you to do nothing. After all, if an individual had discovered the secret of getting paid to do nothing, there's a good chance that person would not be spending time trying to make money online, and certainly would not share that information with other people for any price.
2. Requirement of an Up Front Investment from You
No legitimate employer will require potential employees to pay money in order to be considered for employment. Many scam artists ask people interested in finding telecommuting work to make an up front payment to be considered for employment. These so-called companies claim that a monetary investment is necessary for applicants to demonstrate that they are "serious" about pursuing telecommuting work. This is a sure sign that an operation is shady.
3. Lack of Verifiable Contact Information
If you can't verify the identity of a person or company behind any promise of work at home employment or contract work, there's a good chance that you'll find yourself involved in a scam of some type. You may end up doing work and not getting paid, or finding yourself involved in an activity that isn't quite legitimate. Verify that any virtual business you get involved with has a verifiable physical address, telephone number, and contact person. You should also conduct your own research to find out if the organization is a reputable one.
Resources
References:
Image Credit: Sxc.hu (Billy Alexander, ba1969)