Read about how you can Communicate in a Virtual Call Center.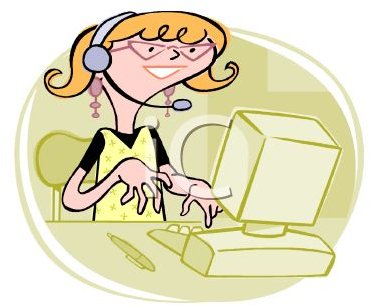 Technology for Virtual Call Centers
Virtual call centers are on the rise, as many representatives are choosing to work from home. The companies that are taking this route save money from not using office space and maintain a lower employee turnover rate. The need for reliable technology increases with virtual businesses. Fast and reliable internet access is almost a must, to keep a remote agent working productively from home. Interactive Voice Response and voice broadcasting services help virtual call centers operate. Many industries are able to benefit from voice broadcasting services.
More about Interactive Voice Response and Voice Broadcasting Services
A computer can detect keypad inputs and voice through Interactive Voice Response (IVR). Today, telecommunications is getting most of this technology's use. Functions that have a series of easy menu selections can be controlled by IVR systems. Customer Support lines are an understandable example. Just think about the last call you made to your local cable company or any other company that used a computer to speak with you, prior to getting a customer service representative on the line. Does "please tell me why you are calling", sound familiar? Those with extremely high call volumes are grateful for IVR's existence.
Industries and Applications that Benefit from Voice Broadcasting Services
A large amount of industries can benefit from voice broadcasting services. Human resources, mortgage marketing, B2B services, financial services, debt collection, retail sales, and health care are all business fields that can put voice technology products to full use. Such a service suits these types of companies and organizations, as they all have high communication needs. Businesses have to be able to communicate with resourceful contacts, other businesses, and customers. A service center usually provides these types of services to clients. Applications such as; emergency alerts, reminders, and announcements experience positive gains as a result of these services.
Update your Knowledge
If you are a virtual call center agent, broadcasting services and IVR may be familiar to you. You may not be sure of the type of technology used by the company that you work or contract for. Finding out the details as to what is assisting you with doing your job, can give you a more thorough understanding and update on today's technology.
Related links-
Telecommuting Trends in the 2009 Economy