The Canon Pixma MX700 - Complete More Tasks with Only One Machine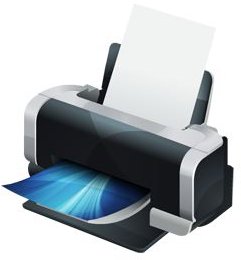 A Glance at the Canon Pixma MX700
The Pixma MX700 Canon printer is one that is a multiple task performer, as it is able to add that professional touch and contribute to the set up of any home office. This Canon printer is compatible with operating systems such as; Windows Vista, Mac OS X v.10.2.8 to 10.5.x10,12, and Windows XP/2000. The Pixma MX700 is an all-in-one printer that allows home office employees to print paper documents, print photos, copy, scan, and fax. You can print in black ink or color ink to suit your special needs. Let's take a more detailed look at this showy office performer.
All about the Features
Its many features combined, can take the credit for the way that tasks are performed. Quality copying is supported by the smart copying feature. The high-end faxing feature allows faxing to occur up to 33.6 Kbps. When it comes to loading paper in the printer, the 2-way paper feed comes in handy. If it is more suitable for you to have card paper in one tray, and regular paper in the other; this feature is a plus! A 4" x 6" photo can be printed in just 46 seconds. Large jobs can be handled. Up to 30 originals can be held in the document feeder. Some home-based jobs rely upon printers that can handle quite a bit at once. Scanning is able to take place with a 48 bit color depth. A pigment of black ink with 3 color inks produces text with a laser-type look, along with clear photos.
Here is What to Expect in Your Box
You are probably wondering what you will find in your box after your purchase has been made. The Pixma MX700 all-in-one printer will more than likely be the first object noticed in the box after opening. You can also expect to find a telephone line cable, power cord, and print head. Don't forget about PG-5 Black and CL-8 ink cartridges. The Document kit will be of utmost importance when it comes to getting your office printer set up to work. This kit should include set up instructions, a quick start guide, set up software, and user's guide CD-ROM.
How Your Home Office can benefit from this Mean Task Machine
The black and silver colors provide the printer with a classy touch. Its 22.3lbs of weight will allow home office owners to easily move the printer about the office as needed for redecorating and organizational purposes. The available features can benefit your home office by producing documents and providing a sense of prospering in the air. Set your home office up to be complete with an all-in-one printer that will help you manage multiple tasks.
Related link:
https://www.brighthub.com/computing/smb-security/reviews/12784.aspx