Xero Ultimate Accounting System For Businesses - How to Track Online Transactions: Accounting Software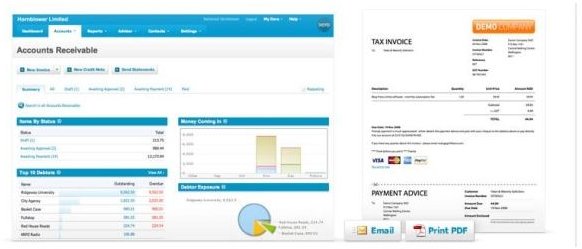 What is Xero?
Accounting is an essential part of every business organization regardless of their product or service. Tracking your money is the only way to stay current in your company's transactions. Without a good accounting system the average business will fail. It's important to learn or implement a financial tracking software into your establishment. Monitoring your income accurately allows owners to understand their business better which can lead to incredible success.
Xero is an impressive online accounting system suitable for small businesses. This streamline accounting application allows accounts access to your data while maintaining a high level of security. Xero can accommodate any local tax and business requirement. Using this tool to help grow your business will save massive amounts of cash and time. Designed to keep you focused on your organization's primary objectives Xero gives anywhere access through an iPhone interface feature. For small businesses looking for a solution to their accounting needs Xero might be it.
How to Track Online Transactions with Xero
Xero operates on their own server and implements a simple point and click interface to easily update or change financial information. Upon initial sign-up users are prompted to enter their banking information. Once the account is set up you're taken directly to the dashboard area. The dashboard has a real-time display of your company's financial transactions. You can see summaries of bank statements, invoices, and current cashflow. Up to six months of cashflow is generated in a visual graph. This feature is a great tool to track trends in your business. Your funds can be transferred between bank accounts. Invoices are monitored, formatted, and emailed through Xero's Invoice area. Users have an option to create a schedule for inovices to be sent out on set dates. This handy feature saves massive amounts of time. Managing Accounts Payable is no longer a daunting task with Xero. Expense claims, reciepts, and tax calculations are all done through your Xero software. You can easily track all of your online transaction with this accounting system.
Xero software is extremely secure. No one has access to your information unless you assign it to them. Access and invites can be changed at will by the primary account holder. All data is stored on Xero's servers which are routinely backed up so you never lose your information. There is no limit to the amount of users you can have accessing your information. Your lawyer, accountant, business partner, and assistant can all review transactions easily. Similar to internet banking security Xero uses 1298 bit SSL encryption for your protection. A customer care option is available if client ever run into any problems while using the software.
Xero Screenshots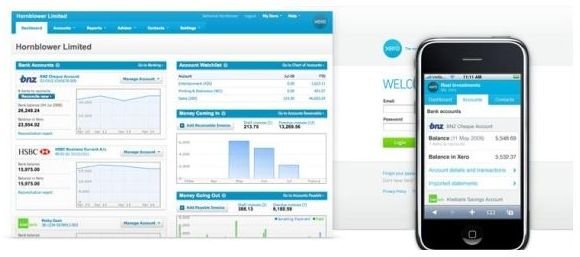 Final Assessment:
What makes Xero Accounting Software stand out from the competitors is the convenience they provide to their customers. Users have all of their current financial information available at anytime through various methods. Access is allowed through web browser, mobile device such as the iPhone or Blackberry models, and it's Mac compatible. There is no pesky installation and the prices for Xero are reasonable. Users can try out their Demo version for completely free or pay $29 per month subscription for use. Some business owners may prefer to pay the advance full year membership price of $289 also. Xero is an innovative accounting system for the small business owner. For more information on saving your home office money read 'Magic Jack: Save on Long Distance.'