Create a Free Website with Microsoft Office Live Workspace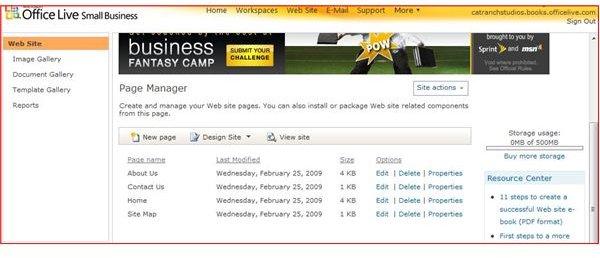 Today small business owners need to save money anyway they can, even when it comes to creating a presence on the Internet. Microsoft Office Live Workspace offers free websites, website hosting and all the tools necessary to easily create a professional website. Creating the website only takes a few steps.
Go to Microsoft Office Live Workspace and click the link to create a free website. If you already have a Microsoft, Hotmail or MSN account, you can sign up using your email address and existing password. If not, you can sign up for an account using a verifiable email address as your Live ID.
Design your site by entering the Page Manager. Office Live starts your website for you, creating a site with Home, About Us, Site Map and Contact Us pages already included. In the Page Manager, you will also be able to create galleries for the documents, templates and images used in the website.
Click the Edit tab next to a page to enter the Page Editor. In the editor you add text, images, change layout and create navigational links. Edit text by choosing the text style, color and size fro the main tool bar and simply clicking in a text box and begin typing. Images can be uploaded to the website from your computer hard drive or from an online photo hosting site.
Click on the Layout tab to choose from a large variety of page layouts. Click on the Navigation tab to create a page hierarchy that automatically links the pages together and creates parent, child and sub-pages.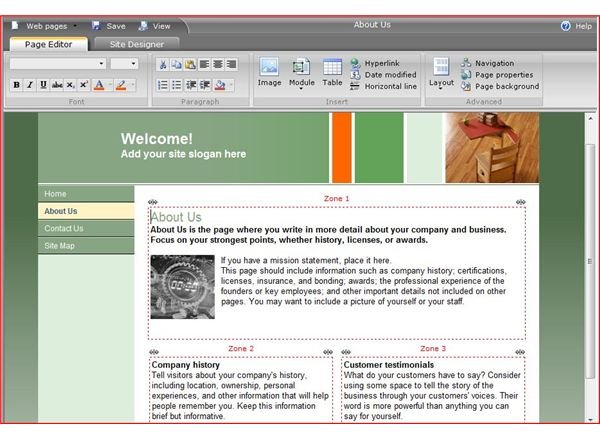 Click the Site Designer tab to apply themes and style sheets to one page or the entire site. Themes are designed to correspond to the type of business the site will be promoting such as accounting, pets, health or retail. The style sheets offer different header layouts featuring logos, title and navigational bars.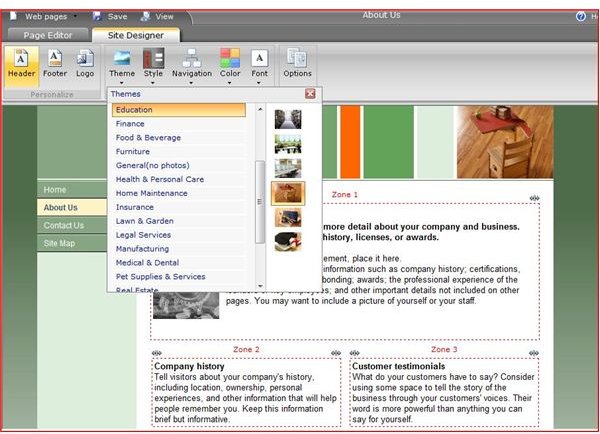 For users that are savvy with web publishing, the advanced settings grant access to the HTML portion of the site where you can make changes or upload your own web page layout.
After you have finished working on your website, Office Live automatically updates the web version of the site. You will have the option of purchasing a domain through Microsoft or you can transfer a domain that you already own to your new website for free. You can also use the domain that was issued to the site when you signed up, which is a long combination of your email ID, the site's subject and Office Live.
Besides a free website, the account also includes access to the Resource Center which features tutorials on how to keep your website updated, how to promote your website and how to increase website traffic. The website also comes with up to one hundred free email accounts which will use the site's domain name.
Resources