Google Apps: Free Online Collaboration Tools for the Home Office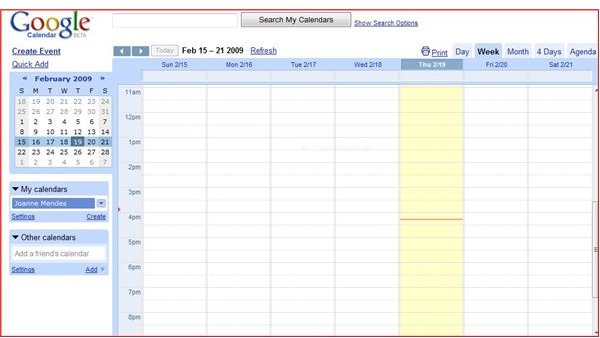 Google Apps Standard Edition is a free office software suite that features calendar, word processing, presentation, and spreadsheet online collaboration tools. Users can create, edit and present documents and materials either alone or as a collaborative project with other users.
Collaborative projects are stored online where they are available 24/7; with Google Apps there is no more hassle with sending attachments or having different versions of the same project floating around. Google Apps can be be accessed over the Internet, through instant messaging or with a mobile device.
Google Calendar
Google Apps Calendar makes it easy to coordinate schedules and events with coworkers and share calendar information with clients and others online. This app allows users to create shared calendars where coworkers can set up appointments and create events. The information will appear on the shared calendar and automatically sync with individual calendars.
Shared calendars can by published to the Internet where they are viewable by selected individuals or the general public. Calendars can also be published on websites where visitors can view event information and use an event button to quickly upload information to their own calendars.
Google Docs

Google Docs is a web-based word processing application which allows documents to be accessed from anywhere with an Internet connection.
Users can create documents individually or as a collaborative project. Documents can be locked so only one person has editing privileges or the document can be open to be worked on by as many ten people at a time. Collaborators can real-chat while working on the documents and leave feedback using a response form.
Collaborative documents can also be viewed by up to two hundred people as they are being created and edited. Viewers can participate in the feedback process and be assigned specific access privileges.
Google Presentaion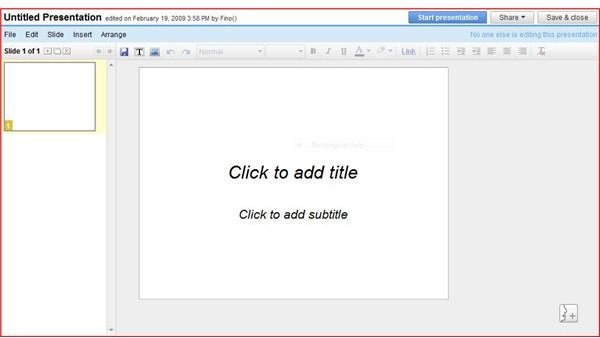 Google Presentation App allows users to create collaborative online PowerPoint style presentations that can viewed by selected individuals or the general public. Up to ten users can collaborate to create the present ion working in real-time and utilizing Google's chat feature. Presentation features include pre-formatted slide templates and a variety of presentation themes.
Once created, the presentation can be accessed online through an email link, published with its own distinct URL or embedded in a web page. The presentation can easily be edited and republished by any of collaborators in a matter of minutes.
Google Spreadsheets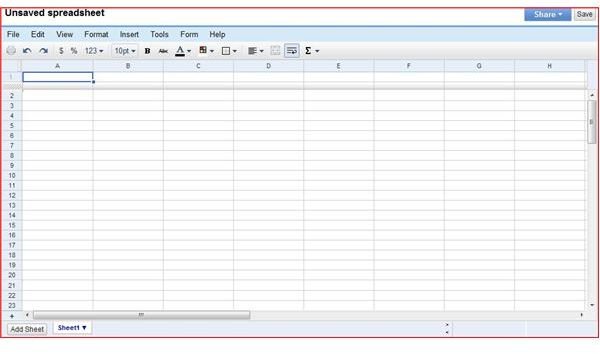 The Google Spreadsheets App can be used to create collaborative spreadsheets using the same features found in Google Docs such as multiple users and chat.
Users can import data from various spreadsheet applications including Microsoft Excel. Spreadsheets can be shared by publishing, through an email link or by embedding them in a website.
Resources
Visit the Google App website to find out more about their line of online collaboration tools.
To find out more on how Google can help your small business, see this Bright Hub article: Maximize Business Productivity Through Google