Online Guide to Inuit QuickBooks Editions from Pro to Premier to Simple Start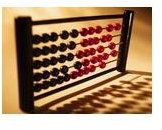 QuickBooks Financial Software
The QuickBooks product line is either intensely popular because it is so widely used, or it is so widely used because it is intensely popular. Either way, chances are your financial professionals use it, and even if you do your taxes yourself with TurboTax or TaxCut, you can be sure that they have functions to import the data.
The catch is that while QuickBooks is everywhere, it is also designed for everyone. That means if your home office is your one-man small business operation, QuickBooks is for you. If your home office is where you telecommute as the CFO or accounting manager of a larger company, there is a QuickBooks for you. The only question is, which edition is for you.
QuickBooks Pro
The standard in Intuit's QuickBooks lineup is QuickBooks Pro. From here, you can either choose a version that doesn't have so many functions you don't need, or you can upgrade to a version that has all of the things that you require that are not in QuickBooks Pro.
QuickBooks Pro is designed to have all the necessary features for the majority of small businesses. To that end, it of course, tracks sales, expenses, bills, checks written, and invoices both as they are sent and as they are paid. It also offers the ability to download bank and credit card transactions to automate much of the otherwise required data entry.
QuickBooks Pro also will track inventory, manage payroll (including calculating payroll taxes), and also manage employee time reports and their expense reports as well. Business status as well as trends can be tracked and visualized with 100 canned report types included.
Up to 5 users may be working on the same QuickBooks database at the same time.
QuickBooks Premier
As mentioned, QuickBooks Pro is designed to meet the needs of most small businesses. But, some organizations will require even more features than are offered via QuickBooks Pro. QuickBooks Premier is the edition for these businesses
In additional to the features in QuickBooks Pro, QuickBooks Premier offers not only inventory management but the ability to track and report on materials and supplies used in producing products. It also offers additional reports and monitoring to move from QuickBooks Pro's ability to take a snapshot of the business and analyze past trends and go on to being able to forecast revenue, expenses, inventory levels and material usage.
While QuickBooks Pro offers the ability to track employee time and when necessary produce an invoice for that time, QuickBooks Premier offers the ability to assign different billing rates for different types of employees instead of needing to manage each employee separately. Thus, with QuickBooks Premier, engineers can be billed a different rate than installers just by virtue of their employee class.
Intuit touts the ability of QuickBooks Premier to tailor custom reports to the business' industry, though industry is broadly defined and includes just 5 categories, Contractor, Manufacturing/Wholesale, Nonprofits, Professional Services, and Retail.
Who is it for? Small Businesses who need advanced reporting and won't be getting it elsewhere.
QuickBooks Simple Start
When you create a software product that has most every function any small business could need, you create a product that is overkill for very small businesses with few or no employees. These small businesses have a critical need for the accounting side of QuickBooks, but no need for the tracking and reporting side.
While determining the payroll taxes for a single employee can be a big burden on a small business owner, keeping track of just two employees is not. For that size of enterprise, it is just as easy to remember that Chuck was out sick on Tuesday as it is to setup and enter it not a system like QuickBooks. Similarly for a one-man startup with a single client, there is no need for all of the ability to track invoices and client contacts. In fact, having to set such things up might prove to be more trouble than it is worth.
This is where QuickBooks Simple Start comes in. Strictly limited to avoid cannibalizing sales of the more expensive QuickBooks Pro, QuickBooks Simple Start provides the basics of small business finance to enterprises that otherwise would not deem the investment and time in QuickBooks Pro to be necessary to run their business.
Essentially, QuickBooks Simple Start provides the ability to replace the spreadsheet or notebook that small businesses use to track sales and expenses, and to make necessary tax calculations and reports, and nothing more.
For example, QuickBooks Simple Start will calculate payroll taxes, but will not track employee time and billing. It will allow for sales and expenses to be entered, but only 20 total clients may be entered for generating invoices. It will track when checks are sent to pay bills, but will not download transactions from the bank (though they can be manually imported).
Who is it for? Small Businesses who don't need help running their business, just help handling the finances and producing the right data for an accountant at tax time.