How to Get Organized to Meet Deadlines, Gain Clients, and Increase Your Business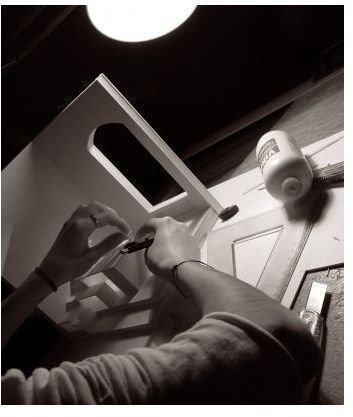 Professionalism and the Home Office
As a home office worker, you get certain privileges that those cubicle people don't. You set your own dress code. You get your own coffee. You can use your own bathroom as often as you want. You make your own schedule. With the privileges also comes the responsibility to maintain a level of professionalism appropriate to your work. That doesn't mean you have to dress in a power suit just to telecommute from the comfort of your own home office. It does mean, however, that it's up to you to set standards for yourself in the areas that matter.
How Organization Helps
Organizing your work does more than help you to be productive and efficient. It creates a work environment and the necessary mental habits to work professionally. If you have an organized schedule, it becomes easier to make deadlines as well as participate in important conference calls, interviews, and webinars. Developing a good system for keeping up with current tasks and the progress you're making on projects will help you meet project goals, communicate with other team members and/or clients, and deal with unexpected complications. Organization includes creating tools like templates for billing and time tracking that improves your efficiency. All of these organizational methods are fairly simple, but they add up to the ability to present a professional image from your home office.
Getting Started on Organization
Organization is an ongoing process in any business, especially in the home office. Take a quick look around your work space. Is your office orderly or in disarray? If the latter, check out this article: Create a More Efficient Home Office. Can you quickly locate the supplies you need, or do you find yourself making midday runs for printer paper or batteries? Organize your Home and Home Office, written by Joli Ballew, is a great article to review on this topic (you can find the link to this article in the references section below).
Roadblocks and obstacles to organization exist in many forms. Do you consistently meet deadlines or do you always have an excuse for why you need an extension? Are your presentations professional and thorough or thrown together at the last-minute? Have you lost money because you forgot how many hours you put into a project or never sent that invoice out? If any of these questions hit a little too close to home for you then boning up on your organization skills might be just what the doctor ordered.
Moving Toward Professionalism
Start working toward professionalism in two or three areas at the most. Choose the ones that have the biggest impact on your work as a professional, that is, the areas that directly affect how you, and your work, appear to your clients, peers, and on your portfolio. As you begin to implement new methods for organization, you'll see the benefits spreading out to all of your work areas. Soon organization itself will become a habit, and presenting a professional image will become just as normal as brewing another pot of your favorite coffee.
References