Telecommute Benefits - The IRS and Commuter Benefits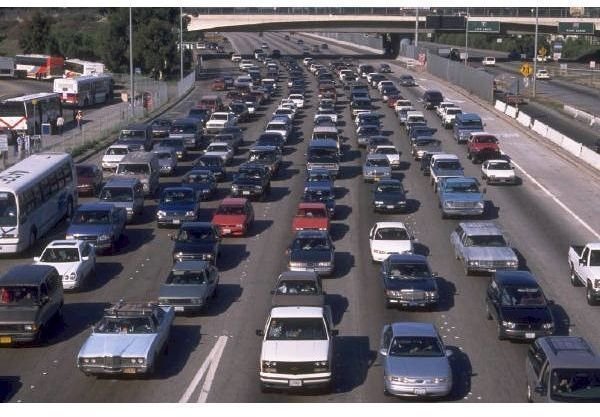 What Are Commuter Benefits?
The Commuter Benefits Program is a qualified transportation benefit program under Internal Revenue Code (IRC) § 132 which allows employees to pay for certain employment-related transportation expenses on a pre-tax basis.
Do you take transit options, such as the bus, train, ferry, or vanpool to work? Under this new tax code, you could save 40% on your commuting expenses. The IRS allows employees to deduct up to $115 per month in payroll deduction - pre-tax, to pay for transit and vanpool expenses.
Commuters in Need of Relief
Forcing Change
Some communities, where traffic is of particular concern, are taking this federal tax benefit a step further. Effective January 19, 2009, all employers in San Francisco that have 20 or more employees are required to offer a commuter benefits program. This is good, because San Francisco has an excellent transit system, and it makes sense that employers should encourage workers to utilize this option. Many other communities are working to get their transit programs in shape in an effort to follow San Francisco's lead.
ADP's Commuter Benefits Solution
So what if you just want to add this option for your commuting employees, as a benefit, but you are not sure how to set it up or how to manage it? No worries, ADP, the leader in payroll, tax, and HR administration can coordinate these benefits for you! ADP helps companies design and implement a qualified plan to meet their specific needs, then administer and support transportation and parking employee savings accounts for participating employees. What could be more simple?
Commuter's Employer Benefits
Georgia was the first state in the nation to offer employers a telework tax credit. Under this law, employers were eligible for a one-time tax credit of up to $20,000 to offset implementation costs, plus they were eligible for annual credits of up to $1,200 per new teleworker. Many states are offering employer services and benefits such as this, check with your local Department of Transportation.
According to the Sacramento division of Cal-trans, "Cash incentives for establishing employee home-based telecommuting are available to [Sacramento] businesses and local government agencies… Participating employers will receive up to $1,000 per new telecommuter win a maximum of $5,000 per employer or agency."
According the the Best Places to Work for Commuters list, by implementing the IRS's Commuter Benefits program, employers can actually save money per employee, over attempting to compensate for commute expenses with salary increases. Check out the example below.
Transit Subsidy versus Compensation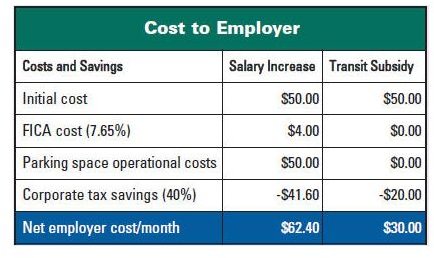 Be a Part of the Change
The trend to improve air quality, work/life quality as well as the benefits of showing your "green side" is going to be a big movement in 2009, as it has been throughout 2008. With the new President expanding Federal Telework opportunities, local government and private sector employers will be following suit. We all want to make the world a better place, and helping each other do our part is a major part of it. For more information about telecommuting trends, check out Telecommuting Trends in the 2009 Economy, and for more information about telecommuting, check out Managing Telecommuters - Managing by Objectives, Managing Telecommuters – Out of sight but not out of control, or Managing Commuters and Telecommuters - Blending a Virtual Team