The Top 5 Billing Software Applications for Your Home Office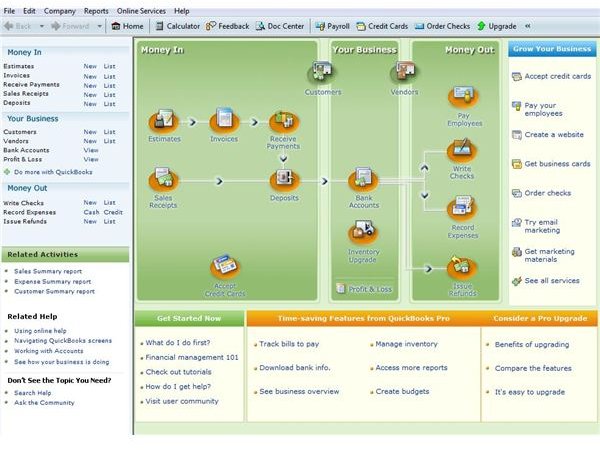 The Home Office Paperwork Monster: What to Do About Billing for Work Completed
Many individuals dread having to deal with their billing system. When I started working from home, I used Microsoft Word to create all of my invoices, but soon, I was struck with a problem: I needed a better method of tracking who had paid me, who hadn't paid me, and when I could expect to see a check in the mail (or a deposit in PayPal). My rudimentary system consisted of printing out a copy of every invoice or quote and placing the paper in one of four folders: "Quotes Sent," "Quotes Accepted," "Invoices Sent" and "Invoices Paid." You can imagine that this became a nightmare once my client list began growing. I needed a more robust system for billing clients and tracking payments.
The more complex software accounting programs are more than I required. However, my system quickly became outdated. What happens when you want to expand your billing software options? Below is a list of five great solutions that work well for individuals running home businesses.
Intuit QuickBooks
QuickBooks offers options from simple billing and accounting software to more complex. QuickBooks Simple Start will take care of most home office billing needs. Simple Start is free for thirty days. After that, the QuickBooks program starts at $12.95 a month and can cost upwards of $63.00 per month depending upon your billing needs. This program will help you create quotes and invoices, and you can track whether or not they have been accepted or paid. You can also track your business-related finances using this program.
Pros:
The program is easy to use and easy to learn.
All of your financial information will be in one place.
As your business grows, you can upgrade your subscription.
Import your tax information directly into TurboTax.
Track your time, track employee time, and share information with an accountant.
Cons:
The subscription fee for the program can add up very quickly, especially if you need to track multiple customers.
Simple Start is limited in scope, and it is very likely you will want to upgrade - however, because the upgrade is within the same program, you will not lose any information when you determine you need a more robust program.
FreshBooks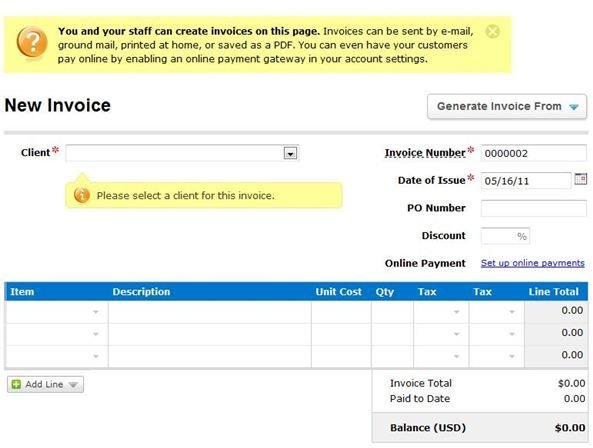 FreshBooks is an excellent on-demand billing and time tracking software. This program allows you to perform your billing functions from home, a café, or abroad. You can use any computer you like to access your account. All you need to know is your personal website. The program is free for up to three clients, $19.95 per month for up to twenty five, and has many other pricing options depending on your home office billing needs. You can create an e-mail invoice, or, you can send an official looking snail-mail invoice. With this software you can also create estimates and track expenses.
Pros:
Customize every part of FreshBooks from your address to your logo.
Add-ons are available to help you make the most of your program (including an auto-late free application).
The invoice is printed and sent automatically for you should you choose to send a snail-mail invoice.
Track checks and PayPal payments alike.
Track your project tasks and time spent on each task.
Cons:
If you're a startup business, the $19.95 per month can add up fast, however, if you take into account the cost of being disorganized, the amount seems small.
The limit of 25 clients can go quickly as business picks up, however, as business picks up, the other upgrades will be easily affordable.
Billing Tracker 4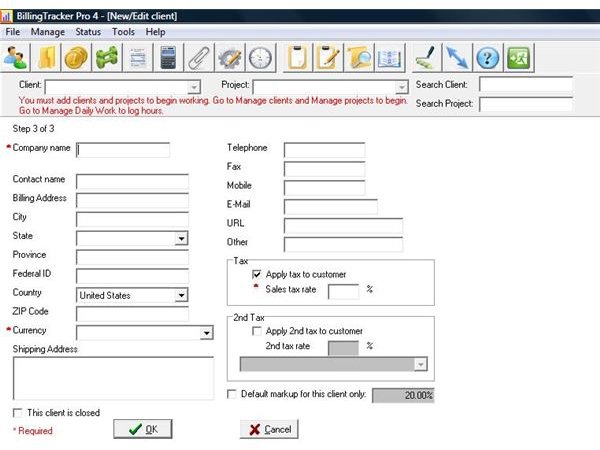 Billing Tracker 4 is a pretty straightforward database where users can track their clients, track time, export data, create invoices, and track how long it has been since the invoice was sent. The billing software is free to try for twenty days and then it costs $179 for a single user or $199 per user for a multi-user version. Especially important for consultants, you can track whether or not someone has paid a retainer fee toward the invoice that you have created.
Pros:
Log your daily work and track hours associated with tasks.
Track projects for each of your clients as well as the invoices associated with your clients in one place.
While subscription services charge per month, and the monthly fees can add up quickly, the one-time price can save money in the long-run.
Cons:
The program is a bit slow as far as the user interface goes.
The program is very basic in terms of the interface - and for those used to on-demand programs or Microsoft-style programs, navigation may not be intuitive.
Zoho Invoice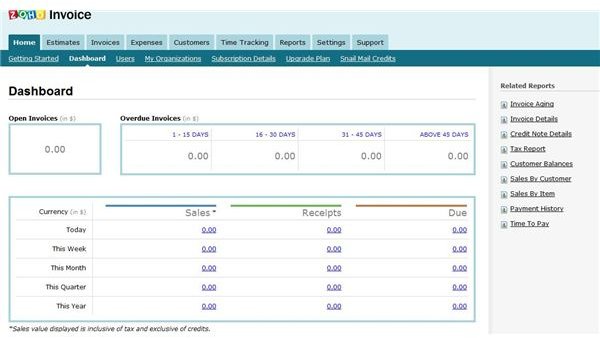 Zoho Invoice, an application by the creators of other popular products including Zoho Projects, is an outstanding option for small businesses and freelancers. In this program, you can track customers, time, invoices, quotes, and expenses. The awesome thing about this program is that it is free for up to five invoices per month, unlimited customers, and one project. For those who use more invoices (say up to 25 per month), then the paid versions begin at $8 per month. To boost the value, the program is easy to use and it integrates in the whole suite of Zoho applications.
Pros:
Really easy to use and navigate.
Integrate with other Zoho applications.
Create invoice templates.
Cost-effective.
Use an entire productivity suite to your advantage.
Import information from other billing programs.
Cons:
The program is only available online, so if you have an Internet outage, you may not be able to access your billing software.
If you send a lot of snail mail invoices, the price can go up very quickly. For each snail mail invoice, it costs $.99.
Tradeshift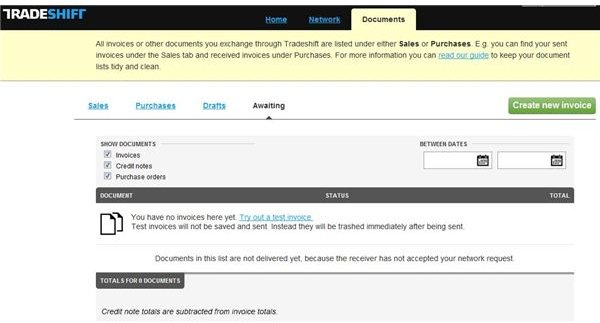 Tradeshift is part billing software and part social network. The program is offered free to small businesses, and the creators of the program encourage philanthropy through donations to the Nicodemus Wilderness Project. The program is mostly useful for tracking the status of invoices. Like Twitter and other social networking websites, Tradeshift allows users to update their statuses and connect with contacts.
Pros:
The program is free - no matter how many invoices you need to send.
Connect with others to expand your business.
Keep in touch with clients.
Quickly send your invoice to others.
Cons:
There is no option for sending paper invoices, so you cannot invoice those who are unable to receive electronic invoices. (However, the commitment to being paperless is a plus of the program.)
The program has very basic features, if you need more capabilities when it comes to managing finances, you will need to use a different program.
Even if you don't choose to use any of the above programs for billing purposes, it is important that you set up a system for billing as soon as you can when you establish your home business. By having a system, rather than winging it when its time to invoice a client, you can maintain professionalism in your everyday life.
References:
Billing Tracker https://www.billingtracker.com/
FreshBooks https://www.freshbooks.com/
QuickBooks https://quickbooksonline.intuit.com/
Tradeshift https://tradeshift.com/
Zoho Invoice https://invoice.zoho.com
Screenshots courtesy of Ronda Roberts Levine