How to Use a USB Flash Drive as a PC on a Stick - Bring Your Docs & Files Everywhere You Go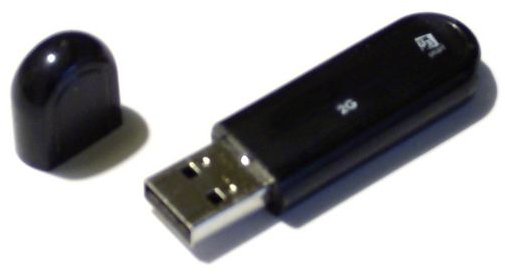 PC On A Stick
**
What You Need
The ability to take your files and the programs needed to work with them no longer requires you to take your laptop along for a ride when you are away from the office. In fact, many people like myself, are adopting the use of open source applications that load and run directly from a USB flash drive. This means I can take my important files right in my pocket, anywhere I go. It's truly a PC on a stick.
While this may not be a feasible option for everyone, depending on the actual programs, files and needs, it still works for many home office users, especially if traveling between locations where you are sure to find an available PC. This is important, since you will need to connect your USB flash drive to a PC to work with.
Creating this little wonder only requires that you have a spare USB flash drive, computer with CD burner and Internet connection. That's it! The next step is to determine how you wish to set up your portability, as there currently are two very useful options.
PortableApps - Portable Software For USB Drives
Do you primarily use a PC that runs on Microsoft Windows in your home office? Are most of the places you visit where you need to access your files able to provide you with the use of a PC with a compatible operating system? Then you may want to look at using PortableApps.
With three download choices, depending on your program needs, you will be able to take along a fully functional suite of applications in a 1GB USB flash drive. And with USB flash drives at their lowest prices ever, buying a 2GB or 4GB capacity USB flash drive will give you plenty of space to hold your files as well.
To use PortableApps, you simply insert your flash drive in an available USB port of any PC running Microsoft Windows and launch the product. The complete Suite includes standard menu and backup features along with portable editions of the following applications:
Mozilla Firefox web browser
Mozilla Thunderbird email client
Mozilla Sunbird calendar and tasks scheduler
ClamWin antivirus program
Pidgin instant messaging
Sumatra PDF reader
KeePass password management
Coolplayer+ media player
Entire OpenOffice Suite
A series of games to keep you entertained
PortableApps contains all your essential applications that will allow you to perform your tasks away from your office, effectively. And most of the applications are fully compatible with Microsoft's Office Suite.
Linux OS - Freedom From Windows
Another option to install on your USB flash drive is an open sourced Linux-based operating system, complete with basic applications.The advantage? You will not be dependent on a PC that is running Microsoft Windows. Instead, all you need is a PC that is capable of booting from its USB port to run your computer on a stick!
Pendrivelinux.com is a site dedicated to doing just that with a wide selection of available OS choices and detailed instructions on how to load and run your very own USB flash drive based Linux system.
Damn Small Linux (DSL) is the smallest Linux distro you can use, and will easily run from a flash drive as small as 64MB! Of course, you want something bigger that can hold your files, too.
Another personal favorite that includes a comprehensive list of applications while maintaining a very small footprint, is Puppy Linux. These, as well as others, can be loaded onto a USB flash drive along with your important files and placed in your pocket for the ultimate in office portability.