The Lenovo Ideapad S10: The Ultimate Home Office Portability Solution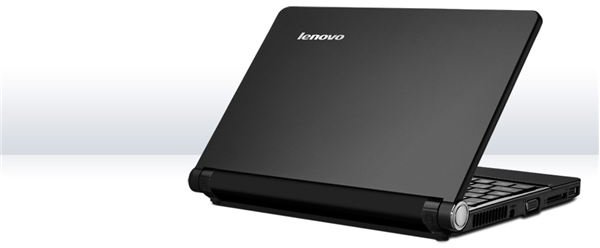 The Lenovo Ideapad S10
What Is A Netbook?
**
Netbooks are a slimed down version of a notebook PC or laptop. Their name, Netbook, has been coined from the words "Internet" and "Notebook", describing their primary purpose of Internet usage along with some of the perks found on notebook PCs. : a glorified Internet appliance. Essentially, Netbooks can best be described as glorified Internet appliances. But unlike its earlier predecessors that were nothing more than a short lived trend with very limited capabilities, today's Netbooks are finding more uses than they were intended for. Thanks to technology's ability to keep growing at an exponential rate, more can be crammed into smaller spaces, thus, providing more uses for this particular product. And the proof is in the sales, as major notebook PC manufacturers are turning out various Netbooks at very reasonable prices.
In a desperate attempt at finding an ultra portable and cost efficient solution, I decided to turn to a Netbook. So, I made the plunge and purchased the Lenovo Ideapad S10 Netbook from their website at a cost of only $399.
Netbook Characteristics
The most noticeable characteristic of a Netbook is its size and weight, which, unfortunately, translates to a handful of sacrifices. For starters, most are based on the Intel Atom processor, their smallest CPU. This means that speed and power is hindered just a bit, when compared to the average notebook PC. Netbooks also have significantly smaller 8 to 10 inch screens, on average, when compared to the average 15 inch or larger screens found on notebook PCs. And along its list of noticeably different characteristics is the possible lack of an optical drive.
But, with such sacrifices come rewards. because they are truly intended for portability and access to the Internet, which is heavily dominated by multimedia capabilities, most Netbooks are well packaged with all the goodies: from media card readers, built-in WiFi capabilities and Blue tooth connectivity to integrated web cams. Everything you could ever need to surf the web in style, and all the excess you do not need that often makes traditional notebook PCs bulky and heavy. A Netbook finds itself perfectly placed between a notebook PC and a pocket PC or PDA.
Ideapad Review
A Closer Look At The Ideapad
The Lenovo Ideapad S10 Netbook PC is available in various colors with only two basic configurations. Whether you choose the white, black, pink, blue or red, they all share the same basic components: Intel Atom 1.6 GHz processor, Windows XP Home Edition OS, 10 inch WSVGA anti glare display with 1024x600 resolution, Intel Graphics Media Accelerator 950, Broadcom 11b/g wireless network adapter, 3-cell battery and one year manufacturer's warranty. What sets the two available configurations aside is the memory and storage capacity.
The General Computing model comes with 512MB of DDR2 RAM and an 80GB hard drive, for a retail price of $399. The Large Capacity model comes with 1GB of DDR2 RAM and a 160GB hard drive, for a retail price of $449. For the difference in price between the two models, it is worth spending the extra $50 to double the RAM and hard drive size.
First Impressions
The Lenovo Ideapad S10 might be small, but don't let its size fool you. It has everything a full sized notebook PC has, except an optical drive. I purchased the General Computing model in black. It shipped to my home in a box so small, it seemed as though I purchased a portable DVD player. Despite its small packaging, it came well protected. A quick review of its exterior illustrated its versatility: 2 USB ports, microphone and headset jacks, RJ45 network connection, Express Card slot, VGA port for external monitor, power connector and even a multimedia card reader. The Netbook's LCD does not have a latch like traditional notebook PCs. Instead, it is held in the close position by the pressure sustained in its hinge. Opening the top reveals its integrated web cam along the top of the LCD display bezel. And the keyboard layout, along with the integrated touch pad, is no different than traditional notebook PCs except for its more compact size. Yet, the keys are wide enough for the average person to type away at a fairly fast pace.
To conserve battery power, the Ideapad has a small button that allows the user to disengage its WiFi feature when not needed. This is something I use frequently, especially when using the Ideapad for writing or working with multimedia files. And to bring it all together in true multimedia fashion, are a set of speakers that provide great quality sound, considering its minuscule size. Overall, the Netbook is nothing short of amazing.
Shortcomings
Besides the obvious lack of an optical drive, which in today's growing flash drive market is quite insignificant, the tactile feel of the touch pad left and right buttons could use some significant improvements. The Ideapad could also benefit from a larger 6-cell battery to replace its standard, and only, available 3-cell battery. Rumor has it that a 6-cell battery version is currently sold overseas and might make its way to the states soon.
Other than that, the 2.64 lbs. ultra-lightweight and super-compact Lenovo Ideapad S10 is a great alternative to office portability.