Are You One of the 5 Million Telecommuters?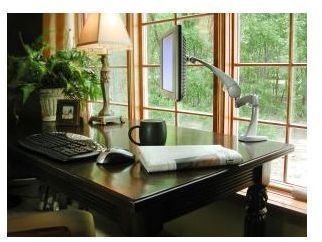 Read All About It!
When you think about the reasons why people work from home, what comes to mind? Some of the answers might surprise you.
According to a firm that consults in market research, International Data Corporation (IDC), home-based businesses are on the rise.
Certainly people love the idea of working from home, but there's more to it than that. The biggest cause is an economy that looks like it might finally be warming up a little and telecommuting opportunities are opening up. There's also another faction of location-based workers feeling pressured to increase their productivity, which means they have to take work home on the evenings and weekend. The third biggest reason might be the aging of the population, with baby boomers reluctant to retire turning to home-based businesses as a way to keep pulling in some bucks.
According to the proprietary IDC report, expect home-based businesses to increase by about 5 percent per year over the next four years. This translates to almost 2 million businesses with employees doing their daily 9-to-5 from home and hearth. Consider that another 3 million or more households will create or extend corporate offices into the home. That's 5 million people who are joining this alternative way of earning money. Will you be one of them?
Just so you know, the IDC's study queried people who lengthen their work day by taking tasks or projects home with them. It counted respondents as telecommuters if they work from home for another company at least three business days per month.
Crunching the Numbers
Danny King of the Daily Finance has the numbers broken down a bit more. He believes that the number of telecommuters will grow by 12 percent, and actual home-based businesses will see a surge greater than 10 percent.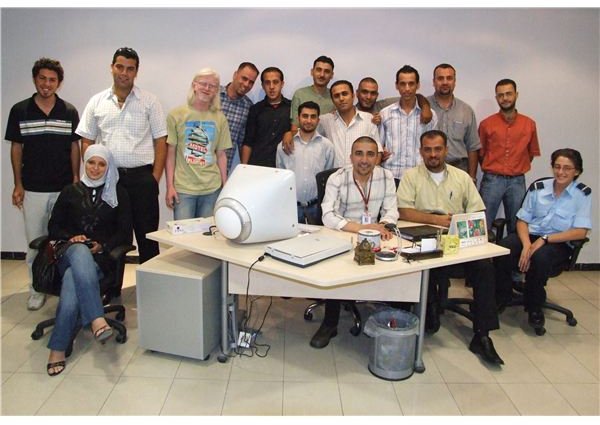 Why do improved economic times herald an increase in work-from-home opportunities? King quotes an IDC official who says that when times are tough, people feel insecure. They want to be seen at the office and feel like a part of the team. As conditions ease up, folks feel a little more relaxed, more confident of their roles in the company without necessarily being seen at the company water cooler. They are more apt to ask for permission to telecommute. Concomitant technological advances make this an easy thing to do–more on that in a minute.
That ties in with the ways that people respond to expectations from supervisors to get more done in a day. Companies put pressure on people to be more productive, and in order to meet that goal they are willing to take work home and do it—and in the case of salaried employees, they do not get paid any extra money for doing so.
As far as the baby boomers go, fewer people plan on retiring in their 50s compared with a decade ago. King also reports on a Gallup poll that shows the amount of boomers expecting to work past age 65 has increased by 15 percent since 1996. Many of them lost money in real estate and stock market ventures that they planned to use for their retirement, so they're still packing their lunchboxes.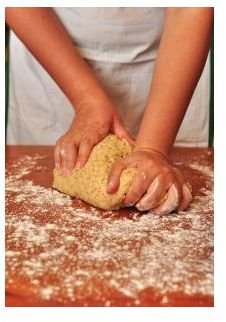 An added factor involves the greater reluctance among boomers who cannot retire to keep taking orders from someone else. They would rather make an effort to put in hours at home and work without direct supervision—whether it involves telecommuting or establishing their own business.
Some maturing boomers have the same problem as young parents: Both groups must provide care in the home. For the boomers, it's an aged parent that requires their constant attention. Young parents are opting to work from home so they can save the cost of child care.
That brings us full circle to today's young adults in the workforce. According to Dori Meinert in the Society for Human Resource Management, accessing flexible work time has become much more common to accommodate today's cultural and economic trends. By the time today's teens join the workforce, telecommuting may well be a ubiquitous choice.
What's Different Today?
Here's the key question: Why can people work from their homes today? It was not so common a generation ago, or even a decade ago, so what's changed? Going back to King's analysis of the IDC report, technology plays a big part in this societal evolution.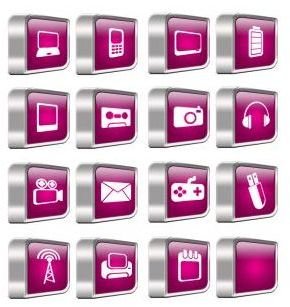 Today's homes are far better equipped technologically. Gone are the days when someone felt like they accomplished something by purchasing just a computer and a printer. Now many people have a PC plus a laptop and maybe a tablet. In addition, printers that just print are on the way out. Most households are equipped with multifunctional devices (MFDs) that print, scan and fax.
The IDC predicts that by the end of the growth period analyzed, almost three-quarters of households will be equipped with wireless networks. Many will be networked into an office-based locale. Home-based LANs will become commonplace. More and more people are opting for smartphones.
Employers Are On Board, Too
In today's rapidly shrinking world, employers are happy with the increasing numbers of home-based workers and telecommuters. About 70 percent of telecommuters feel they have higher levels of contentment, which translates into greater productivity. Almost 40 percent of workers say there is an improvement in the quality of their work when they can do it from home.
Even the government gets it. About a year ago, President Obama signed into law the Telework Enhancement Act of 2010. By last June, government offices were making good progress at establishing Telework Managing Officers (TMOs) to identify people eligible for telecommuting and help get them started. Reasons for this legislation included recognition of increased worker satisfaction and the resultant boosts in productivity—just as with the private sector—as well as enhanced environmental benefits. Teleworkers utilize computers linked to the office from home locations or occasionally work from a field office linked to a central location.
What Are You Doing?
I'd love to hear your answers to the following questions:
Is telecommuting something that's available to you?

If so, have you taken advantage of it?

If not, why not–what are the obstacles you're encountering?

Have you, yourself, paid for extra equipment in order to do this, or does the company provide it?

Do you associate this trend with any improvement in the economy?
Please use the comment box below to let me know if you're one of the 5 million–or not! Your input is so important to let your fellow travelers know what's going on in our world today.
References