Stress Management Questionnaires - Free Online Resources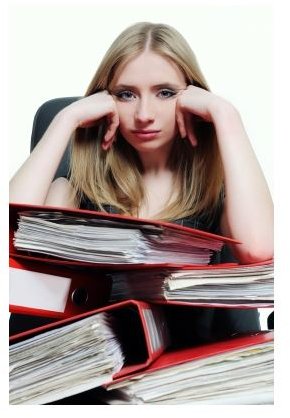 How Much Do You Know About Stress?
The first step in managing stress is to be able to identify the most common signs of stress both short term and long term. The American Psychological Association has a quick educational and entertaining quiz that tests your stress smarts. This questionnaire can help you recognize the immediate and long-term effects of stress and when your stress level is entering the danger zone. It also explains the important biological differences in how men and women respond to stress.
How Vulnerable Are You to Stress?
One truism about stress is that stress knows no boundaries. You cannot eliminate stress by simply leaving the traditional work setting and opening up your own shop at home. Although you may escape the stress of the early morning traffic jam, another stressor will take its place, such as trying to keep work from constantly impinging upon your personal time.
Although we all come in contact with stress, some people are more susceptible to its negative effects, which can put them at a greater disadvantage even when they encounter only a modest amount of stress. This questionnaire from the Internet Health Library assesses your stress vulnerability by asking questions about some your current lifestyle choices, including diet, exercise, sleep, playtime, and social network. Not so surprisingly, centenarians often name these same lifestyle choices among their secrets for living longer. For these long lifers, positive and healthy lifestyle choices seem to help them build up an immunity to stress.
How Stressed Are You?
There are a number of self-scoring stress management questionnaires that can pinpoint your current stress levels and reveal how well you are coping with stress. Here are few to get you started that will help you discover if stress is not only creeping into job but also choking off any enjoyment of your work.
The Academic Resource Center at Sweet Briar Colleges provides a short 16-question survey that evaluates your stress level. The emphasis in this survey is on how well you manage your time and whether the frenzy of your everyday life is causing you too much stress. Depending on your answers, the questionnaire tells you whether your life is in balance and how successful you have been in managing stress.
Not fully comprehending the extent to which stress has taken a hold on your life is a problem faced by many people. This straightforward 21 interactive yes/no questionnaire from NASA Occupational Health focuses on determining if your reactions to stress have changed over the last six months. Because stress knows no time boundaries, your reaction to the same amount of stress can change over time without you realizing it. Not knowing that your reaction to stress has changed is just as bad as dealing with new stressors.
Pinpointing the primary cause of your job stress is equally important. Did you know that job stress can come from boredom just as easily as it can come from the feeling of being overwhelmed? This questionnaire from the American Institute of Preventive Medicine can assess your stress levels by determining the root cause for your feelings of uneasiness or hostility toward your workplace, supervisors, or coworkers. Determining what is causing your stress is essential in developing effective coping strategies that target the type of stress you are experiencing.
Managing Stress Effectively
One piece of advice often given to people trying to cope with stress is "Don't Sweat the Small Stuff." But living by this mantra is often easier said than done especially if your chosen career falls into one of the ten most stressful jobs.
If the results from taking the above stress management questionnaires reveal your stress levels are elevated, you are not alone. According to a recent Gallup poll, on the job stress topped the list of complaints employees have with their workplace. Only 26 percent of the respondents said that they were completely satisfied with the amount of stress at work. But, there may still be hope. In another recent Gallup poll that tracks people's daily mood, Americans reported they were happier and less stressed in 2010 than they were in 2009. So even though people believe stress continues to encroach too much into their jobs, they appear better equipped to handle it so their overall well-being doesn't suffer.
References and Image Credit
"7 Tips For Living To Be 100." All about aging parents and the elderly.. https://agingparentsauthority.com/health/7-secrets-of-super-centenarians/ (accessed April 20, 2011).
Saad, Lydia. " On-the-Job Stress is U.S. Workers' Biggest Complaint." Gallup.Com - Daily News, Polls, Public Opinion on Government, Politics, Economics, Management. https://www.gallup.com/poll/142715/Job-Stress-Workers-Biggest-Complaint.aspx (accessed April 20, 2011).
Witters, Dan. " Americans Happier, Less Stressed in 2010." Gallup.Com - Daily News, Polls, Public Opinion on Government, Politics, Economics, Management. https://www.gallup.com/poll/145457/Americans-Happier-Less-Stressed-2010.aspx (accessed April 20, 2011).
Image Credit: Michal Marcol/ FreeDigitalPhotos.net