Telecommuting: How to Negotiate Working From Home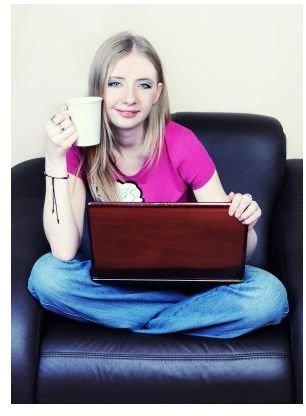 Considering Telecommuting
For those who work at a company that already has a telecommuting policy, working with your supervisor or manager should not be too challenging. First, you will have to make sure that you have laid the groundwork by making sure that you are completing your assigned tasks in an efficient manner and are an excellent communicator. For those who work at a company that does not typically offer a telecommuting option, there are some things you will need to learn to provide a basic understanding of telecommuting so that you can learn how to negotiate working from home.
Telecommuting does not always mean that you get to set your own hours. If your company has specific hourly requirements when certain tasks need to be completed (such as customer calls, daily reports, etc.) then chances are that working from home will not impact these requirements. However, even these tasks do not mean that you cannot negotiate a successful telecommuting arrangement if you approach it in the right manner. One of the keys to successfully negotiating a work at home role is to make sure that you are armed with specific reasons why it makes sense in your particular case, that you are ready to overcome objections and that you can convince your superiors you do not need someone "looking over your shoulder" to continue being a productive team member. Let us explore some of the negotiating tactics that may be helpful.
Making the Case For Telecommuting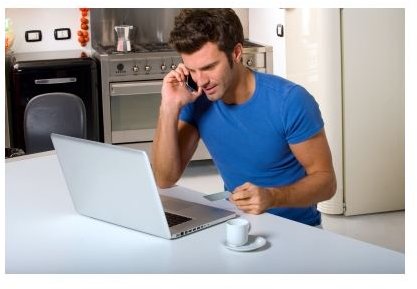 Studies conducted by the Telework Research Network show that there has been a dramatic increase in telecommuting. In many cases, this increase has also resulted in greater productivity, less employee turnover and an increase in worker satisfaction. More employers are starting to see telecommuting as a win/win situation for them and for their employees. So exactly what do you need to know about how to negotiate working from home? Here are a few things that can be mentioned during the discussion:
Increased productivity - employees who are very productive in the office may find they are more productive when they work at home. Generally, this is because they can focus without many distractions in the workplace.
Decreased absences - weather and child related absences typically will decrease for those who telecommute. The reasons behind this are not hard to understand, if a blizzard strikes overnight, a telecommuter does not have to go to the office, they can simply begin their work without the worry of traveling.
Increased communication - one of the most interesting aspects of telecommuting is it often results in increased communication. The reasons behind this may not be that easy to determine but one reason could be that the telecommuter tends to feel more isolated, resulting in them reaching out to their peers more frequently.
Decreased office expenses - as more companies are searching for ways to eliminate expenses, telecommuting can save money. The fewer employees who work in the office, the smaller the facility needs to be. This can save most companies a great deal of money. Combine this with lower turnover (as a result of greater satisfaction) and the savings could be quite significant.
Overcoming the Objections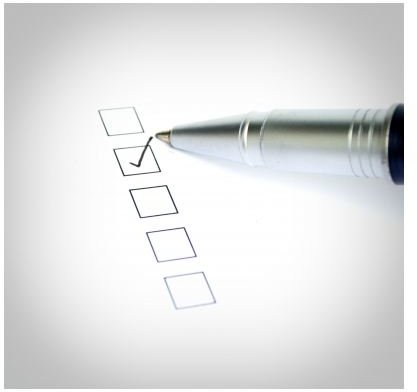 There is a good chance that no matter how well you master the art of how to negotiate working from home, your manager, supervisor or human resources department may still have objections. Here are some of the objections you may run into and how to overcome them:
Communication concerns - if you are faced with communication concerns when negotiating working from home, agree to a specific schedule for calling in, emailing or even being available via instant messenger.
Productivity concerns - for managers who are concerned with productivity, agree to benchmark goals that can be easily measured. Offering to meet specific productivity goals will give you something to work toward and offer a measure of comfort to your employer.
Equipment concerns - if you work primarily doing work in an office that can be easily handled on your home computer system, offer to use your own equipment for a trial period. If your employer then deems the telecommuting arrangement will work then you can negotiate with them which equipment they will provide (keep in mind this may impact your taxes).
Concern about time - for those who have employers who are concerned about what time you may be working, there are tools available online (such as WP Time Tracker) that allows for accurate recording of time put in. It is important to note, however, that there will have to be some degree of trust by your employer that you are working when you say you are working.
Looking at the Negatives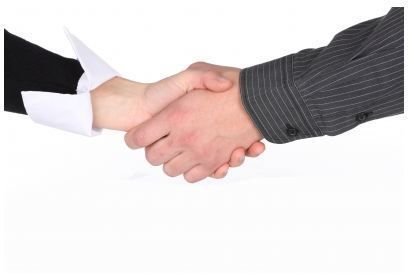 Learning how to negotiate working from home may be the first of many steps you will have to take to convince your employer to consider telecommuting. There are numerous benefits to telecommuting, not only for employees and employers, but also for the environment. Successfully negotiating a work at home arrangement can mean you can work from home one or two days a week, or full time. Either way, it is up to you to decide how much you want to work from home before you talk to your supervisor or manager.
It is important you also understand working at home may put you at a slight disadvantage over some of your co-workers when it comes time to be considered for promotion. There are other considerations as well, including the isolation, and for some, the inability to work independently. Even if working from home sounds exciting when you first consider it, remember there are many things that can make it a negative experience. Before your company invests hundreds (or thousands) of dollars allowing you to work from home, make sure this is an arrangement that will work for you as well as for the company.
Before beginning a telecommuting role, it is a good idea to undergo a trial period to make sure that it works not only for your employer, but works for you as well.
Resources
Sources:
New York Times, Chartrand, Sabra: Building an Argument for Telecommuting June 6, 1997 https://partners.nytimes.com/library/jobmarket/070697sabra.html
MSN: Lifestyle: Your Life: The Green Guide to Telecommuting https://lifestyle.msn.com/your-life/living-green/article.aspx?cp-documentid=18631145
Author's personal experience, 10 years of telecommuting
Image Credits: