Budget Conscious Yet Clever and Modern Alternatives for Home Office Storage Boxes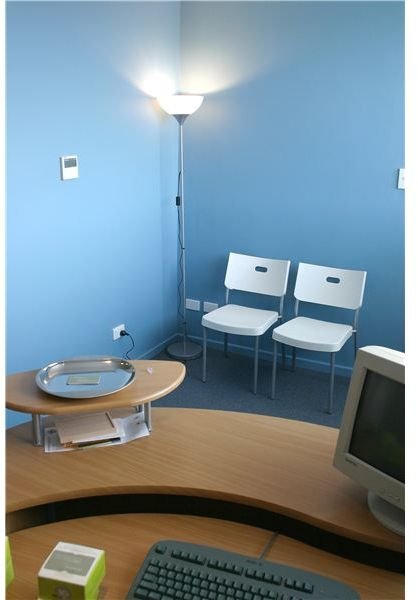 If you are looking for some clever and modern alternatives for home office storage boxes, you will most likely encounter many interesting choices in a range of materials, styles and finishes. Getting a home office organized can be a great way to become more productive, add beauty to a home, and add storage space to a small area. In addition, you can update your office on a budget. With many home designers turning to modern touches to update traditional home offices, you can find neat storage components, which add function to the office. Here are some of the best home office storage box options to choose from.
Eco Friendly Modern Office Storage Boxes
For the ultimate in style in any home office, there are many alternatives for office storage boxes made from natural eco-friendly materials. Choose from baskets made from natural wicker and grasses, or select a sturdy office organizer constructed out of bamboo or reclaimed wood. There are also many office storage boxes made from recycled materials such as newspaper, which are beautiful as well as functional. You'll be doing your part for the environment at the same time as keeping your office neat.
Foldable Fabric Storage Containers
A convenient and inexpensive way to keep office items organized at home is by using foldable fabric storage containers. These can be found in any house wares, craft or office supply store. Foldable boxes are usually made from durable canvas and come in a huge range of sizes, shapes, colors and patterns. This makes it easy to coordinate with other office décor or to update your office. Combine foldable fabric office boxes with standard bookshelves or shelving units for a fun way to maintain order in the office.
Leather and Vinyl Storage Boxes
There are also some very modern, yet classy, choices in home office storage boxes made from leather and vinyl. Office storage containers created with genuine leather are generally more expensive than imitation finished pieces. There are also a wider range of colors and patterns made from imitation leather, such as fun animal prints and embossed looking finishes. Select colors, which match your office décor for the best results, and have fun with the latest decorating trend in fake animal skins like cheetah, zebra and pony patterns.
Metal and Wood Organizers for Office
For a modern, minimalist look for your home office storage boxes, try metal or wood organizers. You can find office boxes made from molded chrome or combined with clear plastic in a variety of colors and sizes to suit any office space. Alternatively, go with wrought iron finished in metallic paints with designs punched into the sides. Metal and wood looks great together as you will find many home office containers made from metal frames and wood paneled sides. Wood office boxes painted in a "shabby chic" or "French provincial" look are very popular.
Your office will have an updated look, but still remain functional and organized with these fun materials.
Source and Photo Credit
Source
"Home Office Storage and Organizing Solutions", Better Homes and Gardens Magazine, retrieved from
https://www.bhg.com/rooms/home-office/storage/home-office-storage/
Photo Credit
https://www.morguefile.com/archive/display/52733