Top Ten Legitimate Telecommuting Jobs: How & Where to Find Them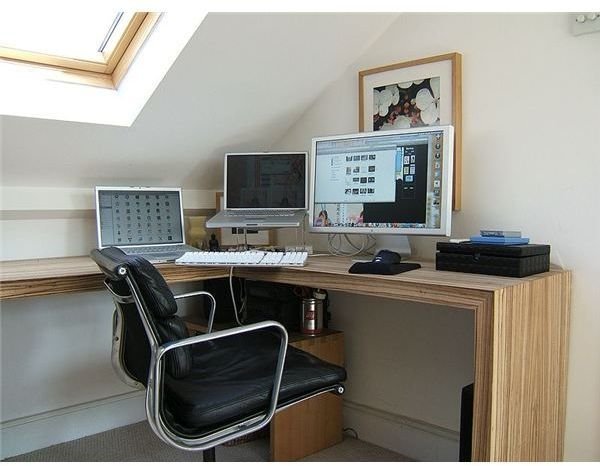 Resources for Legitimate Telecommuting Jobs
The ten best legitimate telecommuting jobs are not the typical occupations that seekers find in the World Wide Web as get-rich-by-working-at-home jobs.
The ten best non-traditional jobs being rendered at alternative-work sites are (1) programmer/developer jobs (2) telecommuting attorney jobs, (3) customer service reps (4) sales representatives (5) accountants (6) executive management jobs (7) writer/editor jobs (8) web workers (9) artist designers and, (10) help-desk jockeys.
Numerous job sites claim credits for being the most reliable portals for teleworking occupations, and some of them may require membership fees before they allow the job seeker to explore the work opportunities available. This is where the problem lies, thus, extra-care should be taken by knowing the characteristics of legitimate telecommuting jobs.
Image Credit: By Thor for Wikimedia Commons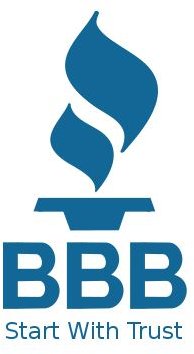 Online Resources
An online job site for telecommuters should be verifiable. This denotes that there are real people, and authentic contact information behind the website, all of which can be verified in any manner as true. Pertinent information about them is readily available because they operate legitimate businesses, provide for genuine clients or customers, and deal with valid advertisers and associates. Hence, their needs for telecommuting workers are official and justifiable.
They can be verified by way of their accreditation with the Better Business Bureau (BBB), the date of their accreditations, their ratings and any complaints that may have been filed against the agency. A legitimate job site usually provides a link to their BBB certification to facilitate the verification processes.
Another positive indicator is the agency's certification with the Green Business Bureau as a provider of green jobs, because telecommuting is considered as a green initiative. The online agency's membership with the International Association of Employment Web Sites provides additional verification resource.
Some examples of verifiable online job sites are Flexjobs and Telecommuting Jobs.
Image Credit: Courtesy of en:File:Better_Business_Bureau.svg at Wikimedia Commons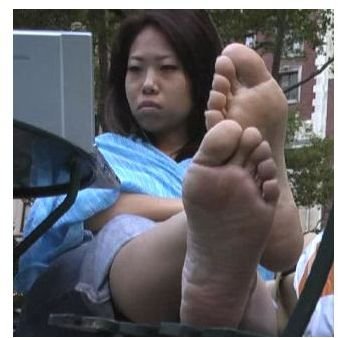 Current Employers
Another aspect of legitimate telecommuting jobs are working arrangements granted as a form of benefit by employers to employees. Usually, they are extended to workers who have been tried and tested as competent and diligent under any kind of working conditions.
This type of benefit is available mostly in workplaces where the business operations are carried out through cloud computing or by a network service provider. In addition, these businesses already have existing systems, policies, measures and tools that ensure data security and regulatory compliance for cloud computing operations.
The Telecommuting Agreement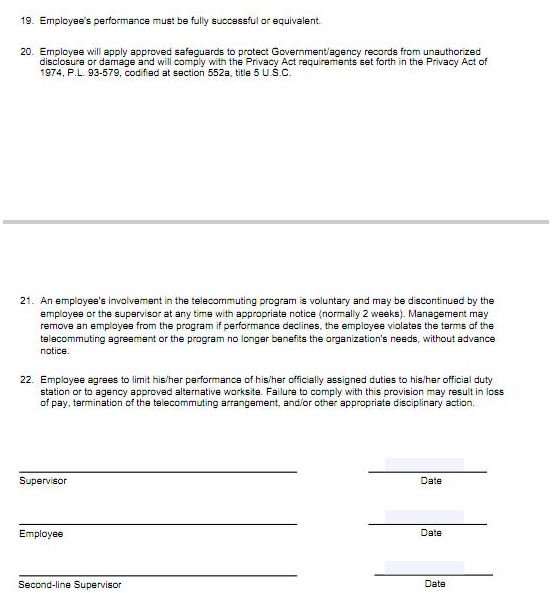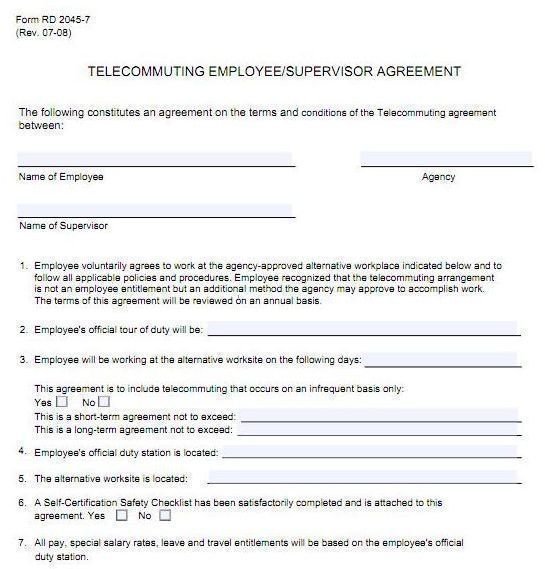 A telecommuting agreement serves as a documentation of the responsibilities and obligations of both the off-site worker and the employer, which includes the working hours at home and at the official job site, purchase of supplies, maintenance or set-up of equipment, safety and security of data and reportorial requirements.
View a screenshot image of a telecommuting agreement template furnished by the USDA –Rural Development for Rural Development Forms. (Find the link in the reference section of this article).
The continuing advances in technology have made it possible for businesses to communicate and interact widely, both locally and globally via the Internet. Hence, work being performed at home could be viewed at real time by on-site co-workers, supervisors and management.
Another reason why some telecommuting jobs are difficult to locate is that the job posting is carried under a different job title. As a result, some job seekers tend to overlook them. It would be to your advantage to know the ten best legitimate telecommuting jobs and get more insights about each work-at-home occupation.
Overviews for the Ten Best Legitimate Telecommuting Jobs
Explore the following overviews of these occupations and determine the non-traditional niche that best suits you and your skills. Readers will also learn of the telecommuting work to which other job titles refer.
1. Telecommuting Programmers or Developers
A would-be telecommuting programmer or developer who intends to provide computing services at an alternative worksite has the option to work as a freelance worker. Initially, however, one has to face the challenges of building a reliable reputation.
Please proceed to page 2 for the continuation of the overviews about the legitimate telecommuting jobs.
Overviews for the Ten Best Legitimate Telecommuting Jobs
1. Telecommuting Programmers or Developers (continued)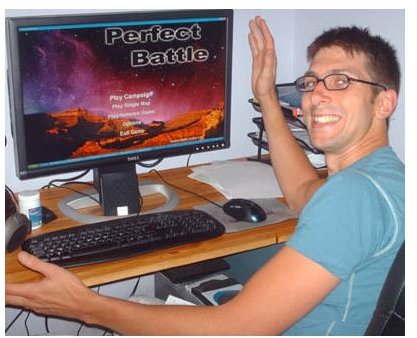 One of the main concerns of a freelance worker is on being paid right and on time for the job agreed upon. In which case, programmers/developers and potential employers include a project agreement, which details the description and scope of work as well as the time frame. An escrow account opened at an agreed bank or agent is employed to facilitate exchange of work and payment. The said bank or escrow agent (usually a law firm), is furnished with a copy of the related teleworking agreements signed by both parties.
Nonetheless, job seekers can find a host of exclusive computing job contracts for telecommuters at legitimate job sites. Some examples include
PHP Programmer
Software Developer
Drupal Developers
Cold Fusion Developers
Android/Droid Developers, and
C++ Programmer
(Source: Telecommuting Jobs com)
Image Credit: Marcus Lindmark, Staffan Ekvall and Cristian Håkansson. for Wikimedia Commons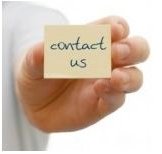 2. Telecommuting Attorneys or Lawyers
Generally, law firms allow telecommuting only to their long-term and seasoned employees because they already have track records of keeping the company's clients satisfied by working under minimal supervision.
Their performances do not rely on their physical presence at the work place but on their positive contributions to the company. Hence, these employees can easily gain their respective company's approval to generate and furnish outputs via a networking set-up between home and office.
Still, one can find job postings for telecommuting lawyers, like:
Merger and Acquisition Attorneys
License Attorneys
Trial Attorneys
Patent Attorneys
Immigrations Attorneys
(Source: Flex Jobs.com)
Image Credit: Verticaljump for Wikimedia Commons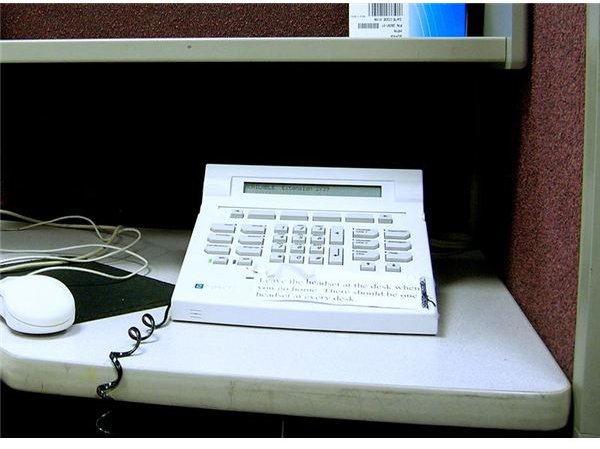 3. Customer Service Jobs
Employers are mostly call center agencies who hire customer service representatives to interact with purchasers, buyers or users. Telecommuting customer service representatives assist the customers of call centers with their queries or help them get their issues resolved. Communication may be facilitated by way of telephone, E-mail, chat or even snail mail.
Basic requirements for these teleworking jobs include excellent communication skills, high-speed Internet and a landline. It is now commonplace for most companies to make use of telecommuting customer service as a means for minimizing salaries and its related costs.
Examples of telecommuting customer service jobs posted at job portals include:
Customer Service Specialists
Rental Reservation Representatives
Internal Sales and Service Coordinators
Home Scribes (with ability to type 50 wpm)
Facilities Rental Administrators
(Source: Flexjobs .com)
Image Credit: Petiatil for Wikimedia Commons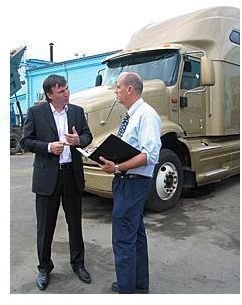 4. Telemarketers or Sales Representatives
The job of a telemarketer or telecommuting sales representative requires a strong but friendly approach in helping the business connect with potential customers. Compensations are often commission based; hence, the teleworker has the option to meet with a potential client or to push the company's goods or services by way of cold calling, whichever is deemed effective by the teleworker.
Potential employers provide trainings, webinars, lists of prospective targets and sales materials to aid the telemarketer in his or her sales efforts.
Aside from excellent oral and written communication skills, high-speed Internet connection, and knowledge of online document sharing, bilingual skills would be an added advantage.
Some examples of job postings for telemarketers or sales representatives include:
Merchandiser/Sales Representatives
At-Home Sales Specialists
Reservation Sales Representatives
Outside Advertising Sales
Outbound Sales Agents
(Source: Flexjobs. com)
Image Credit: US State Department at Wikimedia Commons
Please proceed to the next page for more of the overviews about the ten best legitimate telecommuting jobs.
Overviews for the Ten Best Legitimate Telecommuting Jobs (continued)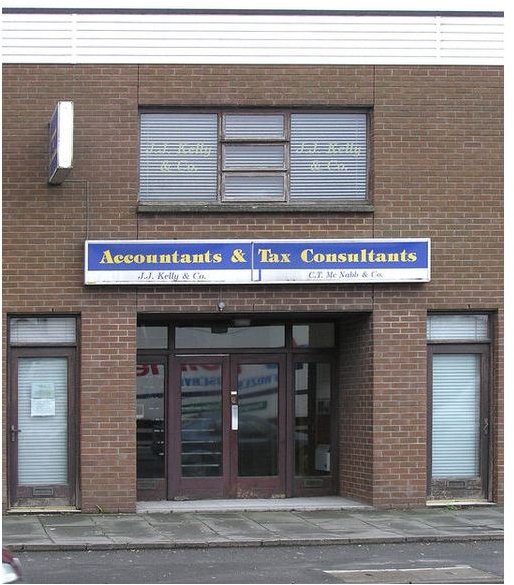 5. Telecommuting Accountants
Accountants hired on a telecommuting arrangement usually perform work for business improvement projects by reviewing the client's files and coming up with recommendations and solutions for systems improvement. Strong skills and exposure to a wide range of accounting systems is important plus knowledge of intermediate-level MS Excel are basic requirements for these types of alternative-site accounting jobs. In some cases, a specific location may be required by the employer if part of the job requires coordinating closely with the vendor-client regarding the latter's business requirements.
Accounting clerk or technician jobs are also available, which require basic accounting knowledge for processing data entry and payment collections into financial transactions in their required forms.
Find some examples of job postings for telecommuting accountants:
Accounting Technician (Gov. /State-controlled Office)
Premium Field Auditor
Assistant Accountant
Bookkeeper
Financial Analyst
(Source: Flexjobs.com)
Image Credit: Kenneth Allen at Wikimedia Commons.

6. Executive Management Telecommuting Jobs
The types of telecommuting work available to executive managers are wide ranged, which of course requires extensive knowledge in overall business strategies and operations.
It is their job to assist business entities, including government agencies, in developing business strategies, marketing techniques, implementing policies and administering grants.
Examples of executive management job postings at online job sites include:
Director, Development and Business Operations
Child, Youth and Family Services Division Director
Shelter Director
Development Director
VP-Client Solutions
Associate Dean
(Source: Flexjobs.com)
Image Credit: SelfEvidentTruths at Wikimedia Commons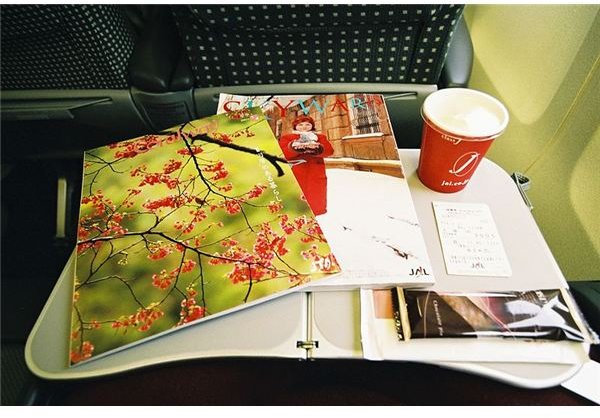 7. Telecommuting Writer/Editor
This is another type of teleworking that comes in various aspects with skill requirements in addition to excellent writing abilities. Jobs available are not limited to writing for online content but also for non-digital magazines, educational materials, business newsletters, grants, team projects and manuals.
Bright Hub for one is open to qualified experts who can contribute original and high quality articles that cover technological, educational, business, science and parenting topics.
Other publsihers are on the lookout for SEO editors who can create web content and newsletters in collaboration with a business entity's marketing team. There are also the top non-digital magazines for business and finance, pharmaceutical, computers, fashion, home improvements and IT. Technical writers are needed to provide documentation support for software project requirements while desktop publishers are needed to create graphs, charts, tables and annual reports.
The following are some examples of telecommuting writer/editor jobs you can find from online job portals:
Medical Writing Manager
Home and Garden Writers
Tech Writer
Freelance Newsletter Editor
Editor: Cardiovascular Business
Freelance Grades K-2 Writers and Editors
Course Mentor-Writing Center
Resource Development Associate (for Grant Writing and Other Fund Raising Projects)
Process and Procedure Writers
Fashion & Beauty Writers
Reproductive Rights Reporter
(Source: Flexjobs.com)
Image Credit: Hideyuki KAMON for Wikimedia Commons

8. Web Worker Jobs
Basically, these are jobs performed for online resources as archivists, webmasters, graphic designers, news condensers and the like. Most web workers prefer to work as freelancers because of the flexibility afforded by the job. Short and none-exclusive contracts likewise increase their client base on a global scale. However, much of the hard work is in building their reputation, by writing blogs that would interest their potential clients, sending out proposals to new contacts, or offering their services by cold calling on prospects that they deem to be in need of a particular web service.
Explore online resources for web worker job postings, which include but are not limited to:
Web Developer and Web Master
Websphere Portal Developer
Freelance Q & A Manager
Technology and New Media Director
Wireless Consultant
Solutions Representative
(Source: Flexjobs.com)
Image Credit: silvestre.com at Wikimedia Commons
Kindly proceed to page 4 for overviews about the last two legitimate telecommuting jobs
Overviews for the Ten Best Legitimate Telecommuting Jobs (continued)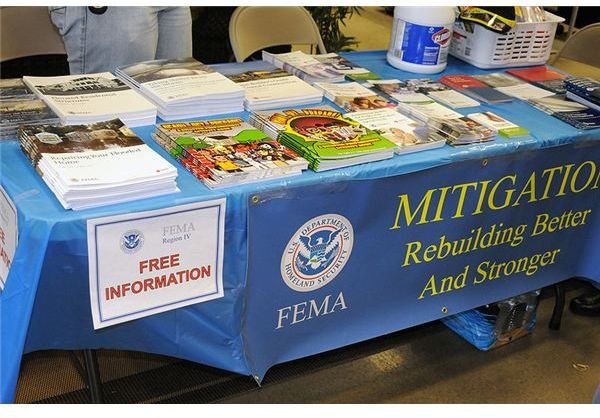 9. Telecommuting Artist/Designer Jobs
The graphic designers in these types of non-traditional jobs are not into web design works but are involved with the designs utilized by advertising agencies for billboards, brochures, logos, packaging identities, or by business publishers of letterheads, envelopes, and business cards. Telecommuting artists include those who are tasked to develop designs for 3D gaming projects, recycling projects, animations, apparels, accessories or to make posters and campaign materials for non-profit organizations.
Aspirants for telecommuting artist jobs need to have an impressive portfolio of their work in order to impress potential hirers. Usually, exclusive long-term contract hirers prefer artists and designers with formal training and previous experience with ad agencies or design studios.
Examples of teleworking artists or designer jobs at online job sites include but are not limited to :
Sustainable Architecture Designer
Graphic Artist
Graphic Designer
Draftsman
Freelance Comic Artists
Illustrator
(Source: Telecommuting Jobs.com)
Image Credit: George Armstrong for Wikimedia Commons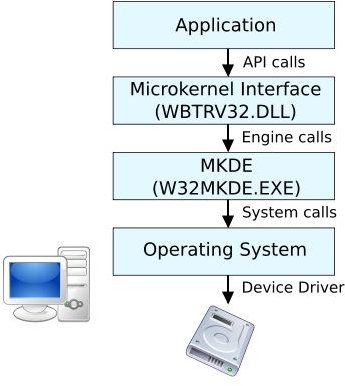 10. Remote Help-Desk Jockey Jobs
A telecommuting help-desk jockey job is similar to that of a customer service representative in a call center agency. The difference, however, is that in manning the off-site help-desk of a company, he must be knowledgeable in responding to requests for technical assistance via E-mail, chat or phone.
The help that these teleworkers provide is mainly to diagnose and find solutions to technical problems regarding hardware, software, hard drives, applications, or other electronic equipment, gadgets and devices, which all depend on the industry of the company being represented.
Employers have found that this is one job that can be performed at alternative sites, in order to minimize office space and other related overhead costs; thus, telecommuting help-desk jockeys came into demand. However, it is important for the remote help-desk worker to have considerable experience and hands-on knowledge of the company's software, hardware or electronic product. This is to ensure that the company is properly represented.
Examples of help-desk jockey telecommuting jobs include job postings for:
Site Monitor-Customer Service Agent (Spanish)
Enterprise Software Application Specialist
Technical Consultant
Technical Support
Help Desk Technician
(Source: Flexjobs.com)
Image Credit: Rugby471 for Wikimedia Commons
Summary:
Telecommuting jobs are expected to increase in number, along with the growth of cloud computing users. Efforts to reduce the global carbon footprint are being doubled; and lessening the number of commuting workers is one way to reduce vehicular emissions of CO2 gases. Thus, the outlooks for the ten best legitimate telecommuting jobs are brighter, inasmuch as the federal government considers telecommuting or work-at-home jobs as one of the solutions for addressing the worsening global warming conditions.
:
References: