Tips for Writing a Thank You Note for Clients in Business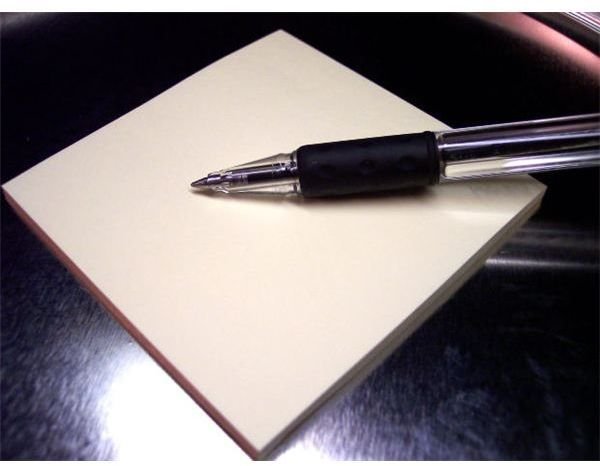 While emails and text messages seem to be the norm in terms of business communications, there is still something to be said for hand writing thank you notes to business clients. Taking the time out to thank the very people who make your business and career a success, is vitally important, and it is considered the hallmark of a true professional. Sending thank you cards for clients in business does not take a great deal of time, just a commitment to keeping in touch with others on a regular basis.
Get Professional Looking Stationary
The key to writing effective thank you notes to clients in business is to give a good first impression with professional stationery. Not any thank you note will do when trying to send a message of gratitude to a business contact. Take the time to have note cards printed out that include your business name, a unique logo and your name printed on the inside. Then write a professional thank you note in your own hand writing for your client. If you have terrible handwriting, dictate the note to a personal secretary or friend to write it on your behalf.
Address the Thank You Note to Your Client
Before you write your thank you note for a client, make it your business to find out the person's first name, and address him or her by the first name. Leave out formal greetings like "To Whom it May Concern" or "Dear Valued Client", because the point of a thank you note is to thank the key contact person directly. If you want to show more respect, state Mr. or Mrs. in addition to the client's last name. Sign your first name only at the bottom of the note as a gesture of personal connection with the business client.
Watch What You Say in the Thank You Note
In order to avoid inadvertently disrespecting your business client, be careful how you word things in the thank you note - you don't want to make any business faux pas. Avoid any phrases that may allude to a particular religious belief, an immaturity or political affiliation. Even innocent statements can come across as either too personal or biased. As you write your thank you note, keep to the point of why you are thanking the business client and leave out any cutesy or improper wording.
Include Your Business Card, a Gift Card or a Business Coupon
As you wrap up the writing of your thank you card to a client in business, be sure to include a personal business card or a coupon insert. This will give the client a reason to get back in touch with you after reading the note. Another nice touch is to include a small gift card or tickets to a local entertainment venue as a special thank you for an exceptional client. This additional perk will stick in your client's mind for a long time and will give you more opportunities to develop a good relationship with your new client.
References and Photo Credit
References
Survival Guide for Small Business "How to Write Thank You Notes to Your Business Client", retrieved from
https://survivalguideforsmallbusiness.com/2010/05/how-to-write-thank-you-notes-to-your-business-client/
Laaman, Laura, "Thank You Notes Connect You to Clients", Sacramento Business Journal, May 2005
https://www.bizjournals.com/sacramento/stories/2005/05/02/smallb4.html
Photo Credit
Photo Used with Permission from