10 Great Volunteer Ideas for the Self-Employed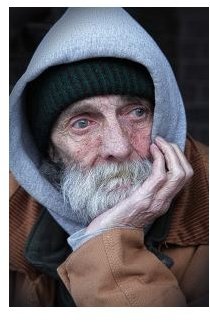 Introduction
For anyone who has ever been self-employed or had a home office, the advantages of pursuing a business for yourself greatly outweigh the disadvantages. You get to do what you enjoy doing, set your own hours, work from anywhere you choose, and of course, be your own boss.
There are, of course, downsides to working from home and being self-employed. One of those is not having a group of people to socialize with on a daily basis. Home workers often find themselves cut off from the daily social interactions that one would encounter at a regular 9 to 5 office job, causing a sense of isolation.
Granted, lunch with friends is a possibility, but if you have friends with 9 to 5 jobs it is only after they get off work that you might see them and then, you might be starting your own work. So what does someone who works at home do? What about volunteering? Volunteering is a great way for the self-employed not only to get involved, but also to stay connected with other people.
Here are 10 great volunteer ideas.
Hospitals
The medical field is a great place to volunteer, as there are many aspects. You could be a patient sitter, you could be provide entertainment for the children's ward, or fill a number of worthwhile positions.
Homeless Shelters and Meal Kitchens
While these get more volunteers primarily during the holiday season, these organizations are set up to help those who are homeless or live on the street. They can be anything from just supplying them with food to helping them learn job skills and tasks.
Technology-Based Opportunities
Technology is everywhere. There are many volunteer opportunities allowing you to volunteer your technical abilities. You can repair computers or perhaps volunteer to help build or maintain a non-profit's website. There are some where you might just have to respond to questions via the web or phone.
Education
Although most school systems provide the essentials to students, many inner city schools may not be able to offer services such as band, orchestra or after school activities. If you happen to have a scholarly interest in a subject, such as math, science, English or music, you might be able to volunteer to be a tutor or even instructor in one of these programs.
Teaching
As with the education listing above, many schools have needed to cut down their teaching staff or their after school programs. Adults have also sought to learn more about certain subjects that they could not before. If you have a special talent you would like to share, teaching after school programs or night school can be helpful.
Repair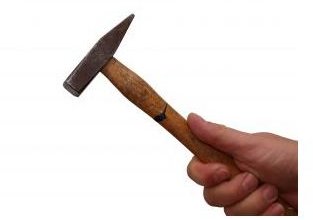 Many volunteer programs seek to repair broken or older items for those need them. While this is mostly geared towards technology (like computers), there are still items that people can purchase or be given, such as furniture or even cars. If you are handy with tools, this might be a great fit for you.
Food Drives
Like the shelters and kitchens, food drives usually get a focal point at the holidays and are forgotten the rest of the year. However the need is there year round, and food banks provid food for those less fortunate. Volunteers are needed to stock shelves, fill bags and more.
Churches
Churches will routinely look for help with any numerous events that they may hold, which can include all on this list. You do not have to be religious to volunteer at a church; you just need to want to help.
Health and Prevention Centers
Health and prevention centers are usually concerned with the prevention of medical diseases and the treatment of patients. Volunteer work here could include mailing flyers, asking people to take surveys or even making sure patients receive items such as food and medicine.
Big Brothers, Big Sisters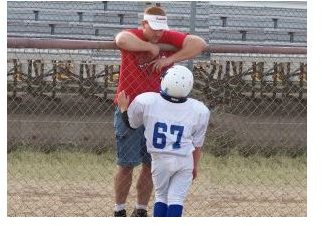 Volunteering here means opening the world to a young child. Big Brothers, Big Sisters is an organization that helps to mentor kids who might need that extra push to reach their potential.
References
Homeless Man: sxc.hu/Leroy Skalstad
Hammer: sxc.hu/John Nyberg
Football Advice: sxc.hu/Julie Elliott-Abshire