10 Great Quotes About Goal Setting: The Struggles and Successes Behind the Quotes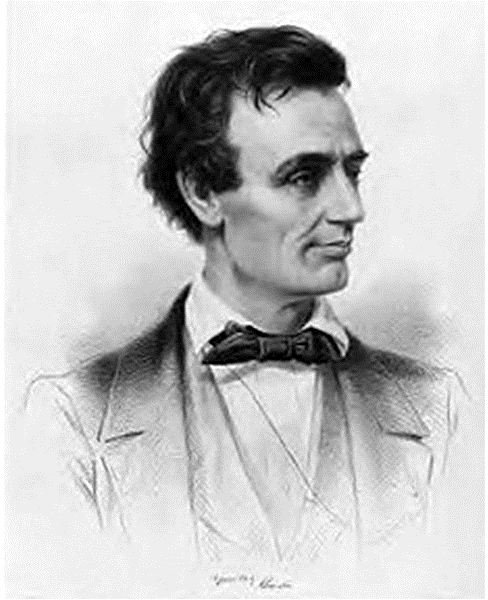 Each of the ten goal-setting quotes presented below tells a story of failures, defeats, rejections and struggles before success was achieved by the individuals who uttered them. Perhaps these quotes about goal setting will make you start believing in yourself and your dreams.
1. "That some achieve great success is proof to all that others can achieve it as well."
by: Abraham Lincoln – The 16th President of the United States, known as the "The Great Emancipator"
President Lincoln is known for championing the abolition of slavery in America and for his profound "Gettysburg Address". Yet not many are aware of this US president's failures before he achieved any of the greatness for which he became famous.
Like any ordinary start-up individual, President Lincoln also experienced job loss because his employer's business failed. He too tried his luck at entrepreneurship by selling whiskey and running a pub. Yet, he never got around to making a fortune out of it, because the country's first temperance movement came along and brought with it the prohibition of alcoholic beverages.
After failing as a businessman, he became a lawyer, but success in this field was affected by his temperament. In 1834, he went into politics, but his political career was not too illustrious. Some of his candidacy bids, starting from legislature to the vice-presidential seat, were met with defeat before he was finally elected as the 16th President of the U.S. in 1860.
Even his personal life was not too encouraging, since Lincoln's fiancée died a year after he won his first political seat. There were even rumors that he suffered from a nervous breakdown as a result of this tragedy. He got married in 1842 and had four sons; unfortunately, three of those sons died even before reaching full maturity.
2. "You measure the size of the accomplishment by the obstacles you had to overcome to reach your goals."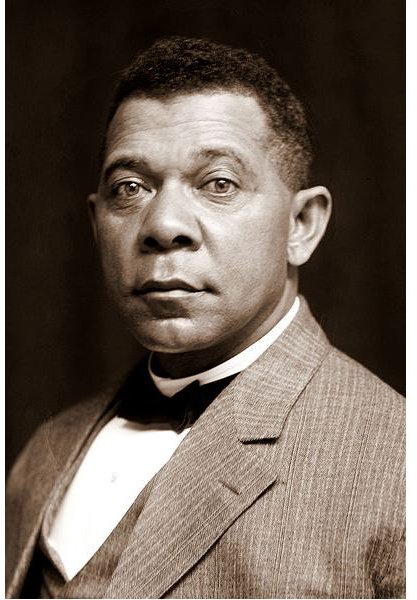 by: Booker T. Washington, African-American Educator, Author and American Civil Rights Leader
As one of the earliest African-Americans who rose to fame from out of lowly beginnings, Booker T. Washington dreamed of seeing his race uplifted, recognized and respected.
Mr. Washington, who was the son of a female slave and an unidentified white man, pursued his goals by overcoming one obstacle at a time and with his sight set on achieving his aspirations by stages.
His first goal as a young boy was to learn to read because he knew he could understand life better through the books that the white men read. The proclamation of the Emancipation Act all the more strengthened this conviction.
Mr. Washington's next goal was to become an educator and impart his knowledge to the next generations of young African-Americans–that they would learn, not only on how to make a living, but also to profit from it. He was relentless in his pursuit of educating his people. Through the help of numerous philanthropists, self-made businessmen and members of wealthy families whom he impressed and befriended, this educator founded numerous schools. Said schools produced teachers who passed on their knowledge to other African-American generations.
The civil rights movement to Mr. Washington was not poised on the principle of violent protests and heated arguments. He was of the belief that by proving one's worth and showing one's abilities, black-skinned Americans could disprove the white American's general opinion of their race. He believed that this would eventually earn them the right to live equally with the latter. Another of his goal-setting quotes states: "We must be sure that we shall make our greatest progress by keeping our feet on the earth, and by remembering that an inch of progress is worth a yard of complaint."
However, not all African-Americans shared Mr. Washington's philosophy. Other civil rights leaders spurred people to unrest and violent encounters. These dark moments in history made the educator's dreams for his people's uplift seemingly unattainable.
Yet needless to say more, Mr. Booker T. Washington's goal-setting philosophy progressed as he had hoped for, albeit slow, but transcended beyond his lifetime.
3. "Focusing your life solely on making a buck shows a certain poverty of ambition. It asks too little of yourself, because it's only when you hitch your wagon to something larger than yourself that you realize your true potential."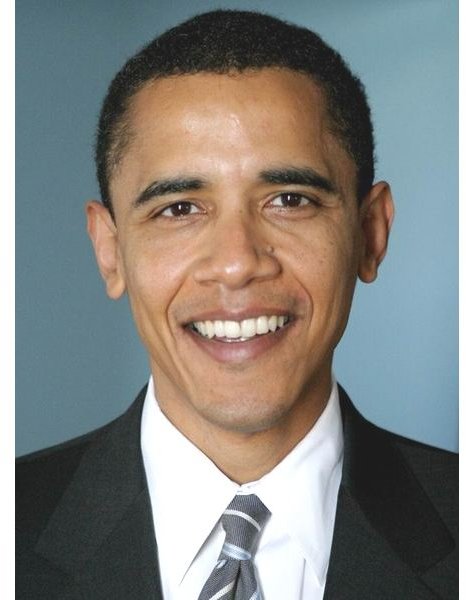 by: Barack Hussein Obama II, the 44th and current President of the United States and the first African American to hold the office.
President Obama is the quintessential personification of Booker T. Washington's dreams. Yet during his younger years as a college student, even Booker T. Washington would not have expected that Barack would bring the educator's dreams into realization.
Young Barry Obama struggled with issues about racism and of feeling abandoned by his black Kenyan father. His mother, a white woman named Ann Dunham, defied all norms when she married Barrack Sr. in Hawaii, in 1963. However, they became estranged when the black man from Kenya decided to leave his wife and son to pursue his own goals by studying in Harvard. Later on his mother got married to an Indonesian, who brought the young Obama and his mother to live in Indonesia.
Obama's memoirs recounted the dark times in his youthful past as a college student in Hawaii, when he turned to drugs and alcohol through the influence of a close college friend. Yet Obama was able to find his way from out of his troubled past, while his college buddy stayed down the dangerous road that led the latter to a conviction in 1995. By that time, Barack Obama was already on his way to political prominence.
4. "I think everybody should get rich and famous and do everything they ever dreamed of so they can see that it's not the answer."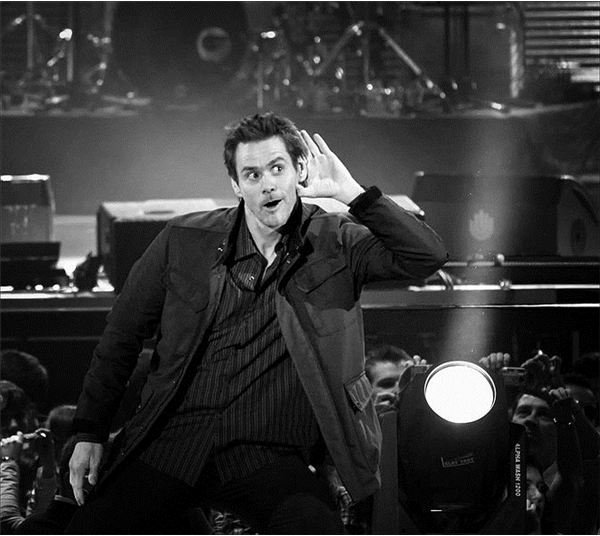 by: Jim Carrey , Comedian-Actor: "The Mask", "Cable Guy" , "Ace Ventura" and the first US actor to reach the $20 million mark
Jim Carrey is a Canadian-born comedian who struggled through high school life, working as a janitor for a tire factory in eight-hour shifts after school hours. His family's home in a Toronto suburb meant a camper trailer, until Jim decided to drop high school altogether and pursue his ambitions of becoming a comedian. However, his first stand-up routine was disastrous–but the young comedian wannabe didn't give up. Instead, Jim moved to Los Angeles, CA, in 1979.
Still, the initial failures of a struggling comedian drove Jim Carrey into depression in the 1980s. After coming out of this low point in his life, the relentless young man wrote himself a check for $10 million dollars in 1983, post dated and encashable by 1993. As history would have it, Jim Carrey was already on his way to stardom by that year, when negotiations were already underway for Jim's lead role in the 1994 hit movie "The Mask".
Jim Carrey anchored his goals on making a fortune for himself with a timetable to meet but as he realized this goals, it also brought him the realization that money, after all, was not the answer to everything.
Read more quotes on the next page…
5. "The person who makes a success of living is the one who sees his goal steadily and aims for it unswervingly. That is dedication."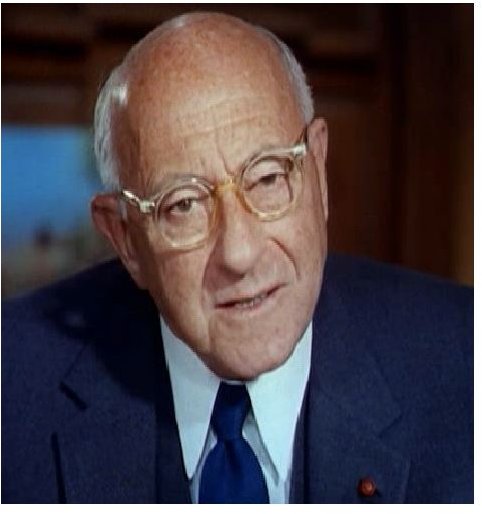 by: Cecil B. de Mille, Award-winning Hollywood director and acclaimed for the movies "The Greatest Show on Earth" and "The Ten Commandments"
This award-winning director exemplified his goal-setting philosophy as he produced movies which his peers considered horrible. However, he was still regarded as the best among them because most of his movie productions were widely received by the viewing audience. They became huge successes that brought million dollar fortunes to the famed director. In fact, he was touted as the first director in Hollywood to become a celebrity in his own right.
In 1956, Cecil B. de Mille did not let old age stop him from his goals. Even at the age of 73, he created Exodus, the sequel to his greatest masterpiece, "The Ten Commandments." Despite his age, this director took to his work seriously by climbing a 107-foot ladder of a massive production set of Rameses, which resulted in a near-fatal heart attack. Against his doctor's orders, Cecil B. de Mille went back to the set and resumed directing the film within a week. The year 1959 saw Cecil still planning to make a movie about space travel, but unfortunately, before any plans were finalized, he succumbed to another heart attack on January of that same year.
This was Cecil B. de Mille's brand of dedication in pursuing his goals.
6. "I feel that luck is preparation meeting opportunity."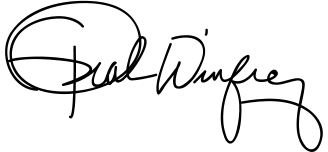 by: Oprah Winfrey, Top American TV Host and One of the World's Richest People
Oprah Winfrey, doesn't believe that one's fate is hinged on luck and does not regard failures as setbacks but as lessons learned and stepping stones to achieve one's goals. Although embarrassed about her promiscuous past, including that of being a drug user, coming out from those tumultuous moments was her turning point for setting straight her goals in life.
Oprah's beginnings were not even humble, in a sense that she at least had life's basic necessities and a family. She was abandoned at birth by an unwed mother, and was shuffled through several adoptions where she went through all types of abuses, including being raped at the age of nine and becoming pregnant at the age of 14.
Her climb to fame and fortune began through church ministries until she found work as a news reader for a radio show. From there, her career was a trail of successes, failures and rejections. She was even fired from her job as a television reporter for the simple reason that she was "unfit for TV." She revolutionized the TV talk show, hosting a tabloid format, and the rest is history. Today, Oprah Winfrey is the only African American who consistently ranks among the world's richest people.
7. "Our greatest weakness lies in giving up. The most certain way to succeed is always to try just one more time."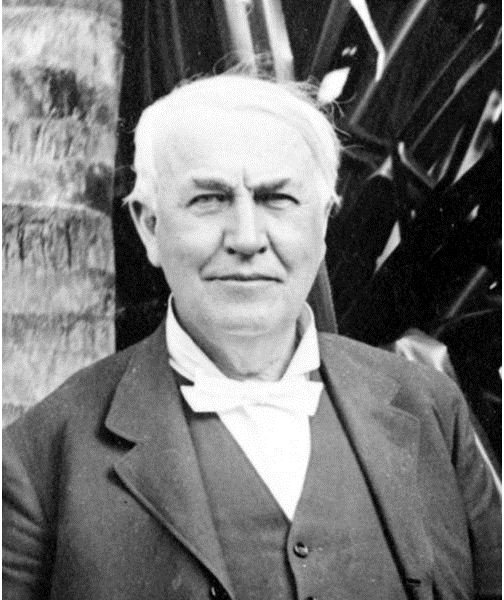 by: Thomas Alva Edison, American inventor and businessman tagged as "The Wizard of Menlo Park".
This infamous inventor's stories of failure started at the age of six, when he accidentally burned down his father's barn and was charged for arson. His teachers regarded him as stupid and not capable of learning, which outraged Thomas's mother.
The latter took it upon herself to teach Thomas, and the Dictionary of Science was among the many books that the young man read even before he was 10 years old. At age 11, he made his own telegraph set.
This inventor holds the world record of having more than one thosand patents for his inventions. He dreamt of a lamp that could work by electrical power and, despite more than one thousand failures, he never gave up. After finally coming up with the first working light bulb, Edison was quoted to have referred to the previous one thousand failed attempts as one thousand steps to create a light bulb.
8. "All our dreams can come true – if we have the courage to pursue them."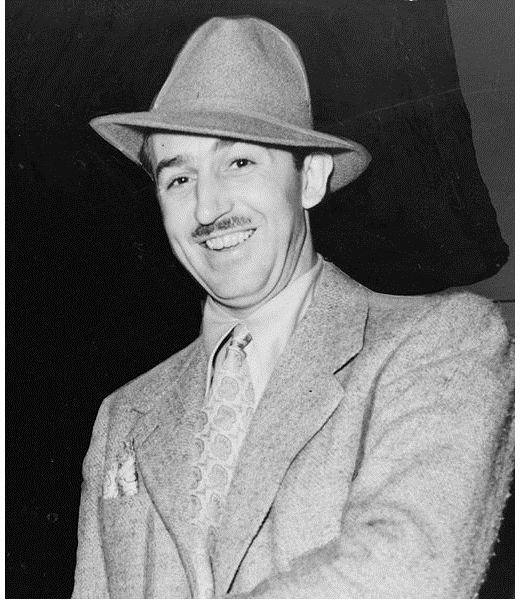 by: Walt Disney, Pioneer of Animation and Founder of Walt Disney Company and Disneyland
As the innovator and pioneer of animation, Walt Disney's first attempt to introduce his creation in Hollywood was hardly a success. This was after his company, Laugh-O-Grams, went into bankruptcy in Kansas City. He moved to California in the hopes of finding a better audience in the heart of the entertainment center.
Walt Disney finally got Universal Studios distributorship but the contract went awry since the studio practically took over his Oswald character and his artists from under him. Thereafter, he tried to get MGM to distribute his Mickey Mouse, but they rejected his idea because a giant mouse on a big screen would terrify the women. He was even fired by a newspaper editor for lack of imagination and ideas.
Relentless, Walt Disney raised enough funds for "Snow White and the Seven Dwarfs," which was the start of Disney's many successful full-length animation movies. He dreamt of building Disneyland and was initially rejected by the city of Aneheim for fear that the proposed park would only bring riffraffs to the city. Walt Disney went through several bankruptcies before Disneyland finally became a reality in 1955.
The amusement park's total costs amounted to $17 million, but before the century ended, its worth as an investment increased tenfold. Almost everybody wanted to experience Disneyland – kings, queens, politicians, celebrities and people from all walks of life and from all over the globe came to visit the magical kingdom.
Our list of ten inspiring quotes about goal setting, and related stories of failures and successes, continues in the next page.
9. "If you want to live a happy life, tie it to a goal, not to people or things."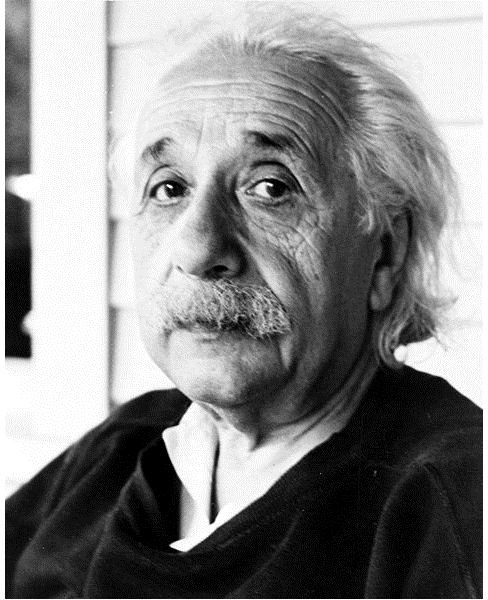 by: Albert Einstein, World Acclaimed Scientist : Law of Relativity and Photoelectric Effect
Contrary to the myths written about Albert Einstein, that he was a poor student and a high school failure, Albert Einstein was actually very good at science subjects and was already studying calculus at the age of 12. However, what he was not good at were the non-mathematical disciplines like history, music, languages and geography.
This was why his first attempt to enter the prestigious Federal Polytechnic School in Zurich, Switzerland, was not successful, because he failed in the non-science subjects, particularly French. Nonethless, he continued with his studies at Canton School in Aargau, and did well. This gave him the confidence to give the polytechnic school another try — and at that time, he was accepted.
Everyone knows about Albert Einstein's brilliance but not everyone knows that this scientist also had his struggles as a student before he was able to come up with his widely acclaimed papers on Relativity and Photoelectric Effect.
10. "Anyone will succeed in whatever field of endeavor in life by acquiring the same virtues and character that boxing world champions do – dedication, perseverance, courage, extreme self-discipline and prayers "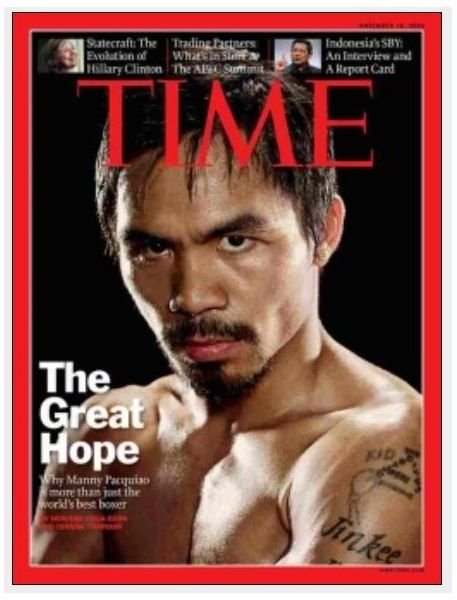 by: Manny Pacquiao, The First Filipino World Boxing Champion to Hold Eight World Championships in Eight Different Divisions
Emmanuel "Manny" Dapidran Pacquiao's first obstacle was poverty and a father who deserted him and his family. Although encouraged by his father to pursue his dreams of becoming a boxer, his father left them for another woman. Manny left elementary school so he could help his mother sell homemade breads by peddling them in the streets of General Santos City.
Manny's mother was against his ambitions to become a boxer – hence, the young man went behind her back to train and fight. When Manny finally earned his mother's trust and blessing to go to Manila, he went into training with dedication. He pursued his boxing career and at the same time worked at the training gym in order to raise money, which he could send to his mother back in his province. He was the gym's scrawny errand-boy-gardener-janitor, and if money still was not enough, he went into part-time work as a construction worker.
Yet Manny Pacquiao never lost sight of his goal to become a world boxing great, despite his subsequent local successes in the Philippines. He finally met his present coach, an American boxing trainer named Freddy Roach, who saw in Manny the dedication and fearlessness of a great boxer. Roach is himself well acclaimed, named as Trainer of the Year by the Boxing Writers Association of America, for several years in a row.
The rest is history, as the tandem brought fame and fortune to one of today's greatest boxers. Yet despite all his feats and fortune, Manny remains humble, compassionate and God-fearing. These are traits that even his opponents acknowledge. Time Magazine named him as one of the greatest athletes in 2009, while Forbes listed Manny as the 6th highest paid athlete.
Believe in Your Dreams
Don't you think it's high time for you to start believing in your own dreams? To help you get started, read this article on the Ten Key Elements of Goal Setting.
Images: All photos are through the courtesy of Wikimedia Commons:
References