Sample Professional Development Learning Goals to Help you Become Your Very Best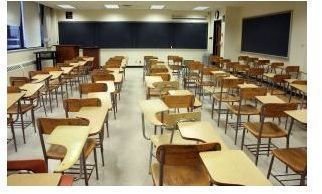 Why Even Worry About Professional Development When You Work from Home?
If you work from home, you may wonder why it is you need to worry about professional development. After all, it seems as though professional development is something that is done in companies to impart techniques and protocols for company standards. However, it is absolutely vital that home office workers work hard to set and meet professional development learning goals. One reason this is important is that most assuredly, your competitors will be working on professional development goals. Besides, adding to your body of knowledge and your experience base is rewarding in and of itself. You can learn more efficient means of getting things done, improve the variety of services you can provide, and make important contacts. By looking at some of the sample professional development learning goals below, perhaps you can get some ideas on how to formulate your own professional development wish list.
If you like, you may download the sample professional development learning goals worksheet provided to you in the Media Gallery for your use as a guideline for creating your own goals.
1. Attend One Professional Conference in My Field Per Year
Professional conferences are a great way to add to your professional development. In this sample professional development learning goal, not only do you get to attend various sessions with lectures and view new technologies, but you also meet other people in similar fields. This can be especially helpful for consultants and freelancers, because it puts you in contact with those who may use your services in the future.
2. Read One Book in My Field a Month
If you are a project manager, you'll want to read something on project management. If you are a writer, you'll want to read about writing. No matter how much experience you have, there are ways you can still improve your knowledge and learn more about the way things are done. Don't overlook related areas. For instance, if you're a project manager, perhaps you'll want to read about collaboration. If you're a writer, maybe you'll want to read about marketing or editing.
3. Find and Attend a Networking Event Every Month
Networking events are about more than making contacts and collecting business cards - they're also about learning about different ways you can use your skill sets. Some networking events feature speakers who give lectures on special topics. You can learn about marketing, social networking, how to find jobs, and more at these events.
4. Find and Attend a Professional Development Course
If you take a professional development course, you will be more likely to meet your professional development goals. By taking a course, you'll be able to improve your skills, learn things you did not previously know, and meet individuals with similar goals. When you work at home, often it is a lonely venture. By taking a course, you can get out of the house and meet others you wouldn't ordinarily meet. Even an online class can be helpful since it puts you in contact with others that have similar goals.
5. Contribute Two Articles to Professional or Trade Journals Each Year
By making a commitment to contributing articles to professional or trade journals every year, you can be sure that you are not only developing yourself professionally and learning new things, but you are also participating in your professional community and helping others to learn a new skill or a new technique. Start with a goal involving only one or two articles a year, but then gradually increase the number of contributions you make.
Making Time to Meet Your Goals
A final argument you may have when putting together your own list of professional development goals is that you don't have time for all these professional development activities. But, by carefully managing your time, you can find at least an hour a day to spend working toward your goals. If you feel overwhelmed, start small. Start by reading or by attending a class. Eventually you will find that work toward your professional development and learning goals becomes a regular part of your workday routine.
References
"Setting Work Goals and Professional Development Goals" Boston College: https://www.bc.edu/offices/hr/resources/c-work-goals.html
I__mage Courtesy of https://www.sxc.hu/gallery/igoghost