Top 10 Goal Setting Strategies for Work-at-Home Moms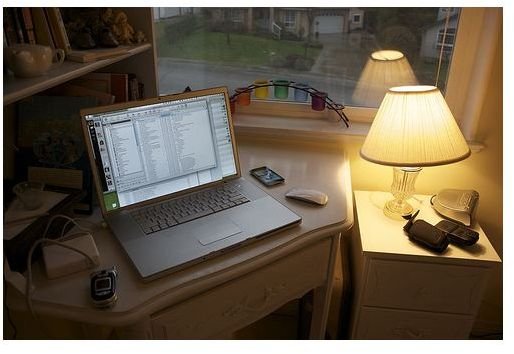 Setting goals is important to your success. If you are wondering how to make goals for your business, here are 10 goal setting strategies for work-at-home moms:
1. What is Your Goal?
The most important goal setting strategy for work-at-home moms, is to decide exactly what they want to accomplish from working at home. Are you looking for something to keep you busy while your toddler naps? Are you looking for extra income? Are you looking for a feeling of accomplishment? Regardless of your individual situation, begin by asking yourself what you hope to gain from being a work-at-home mom. If you were a company, this would be your mission statement, or fundamental purpose in working. Once you know your fundamental purpose, you can get started on smaller goals, or benchmarks, to help you get you where you want to go.
Examples of Possible Goals:
Earn extra money for my family.
Provide extraordinary customer service.
Become a well-known and published author.
2. Organization and Income Goals
If your primary goal didn't include organization or income, this may be a good time to form income and organization goals anyway. Maybe you aren't working to meet any type of earning requirements or output requirements, but income and organization will ultimately be important to your success as a work-at-home mom. If you aren't organized, you won't accomplish much, and if you don't generate income, you aren't working from home, you are volunteering. Take a moment to think of how you will organize your work time and family time. Also think of how much you hope to earn to make it worth your time.
Examples of Possible Goals:
Work 2 hours per day.
Earn enough money to pay for equipment expenses.
Be on time to work everyday.
3. What is Your Time Frame?
Your third goal setting strategy includes developing a time frame for the goals established above. How long are you going to give yourself to reach your goals? One year? A month? Establish time frames for each goal, to help you measure your success later.
4. What are Your Benchmarks?
This strategy helps keep you from being overwhelmed by goals formed above. If you made a goal to earn $1000 per month and you are just getting started, you may break it down into smaller steps. For instance, in the first quarter you work from home, hope to earn $250 per month. The second quarter your benchmark goal may be $500. The third quarter benchmark may be $750. Finally, each benchmark helped you reach your overall goal of $1000 per month after the first year in business.
5. How Will You Measure Your Outcome?
Document how you intend to measure your successes, if you haven't already. For the goals and benchmarks that you created, set measurable and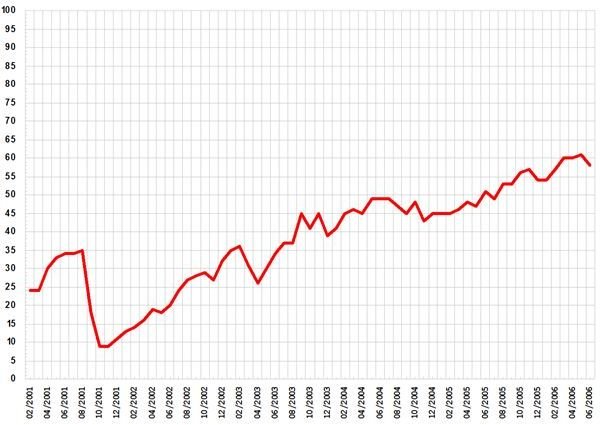 identifiable criteria that will help you evaluate whether you've succeeded. If your goal is to be on time to work each day, for example, you will need to document the time you begin work each day and the time you were scheduled. Without records documenting the outcome, you won't have any way to measure success. Tracking and measuring outcome is one of the most important goal setting strategies.
6. Publicize
Make your goals well known to your friends and family. Publicizing your goals will help your family understand what you are working toward. They may help support you! Others knowing your goals will also encourage you to stay on track and stick with your goal setting strategies.
7. Chart Your Progress
Use the methods that you developed in step 5 for measuring your outcome, to chart your progress toward each goal. Place the records that show how far on you are in accomplishing your goal, in a visible place at your work space. The constant reminder of your goals and your progress toward them will encourage success.
8. Encouragement and Rewards
Don't forget to reward yourself each step of the way when you achieve benchmark goals! You are a busy work-at-home mom. Taking time to acknowledge your successes, and reward them, will give you the encouragement you need to keep moving forward.
Examples of Rewards:
Buying something for yourself that you've wanted but couldn't afford.
Celebrating with your children by renting a movie, eating a favorite food, or taking a family outing.
9. Setting New Goals
So you've reached your goals and had a well deserved celebration. What's next? Keep moving forward of course! There are always ways to move forward and improve as a work-at-home mom. Set some new goals for yourself. A successful work-at-home business thrives on, not only your past successes, but achieving future successes.
10. Reinvesting in Your Business
Don't forget to constantly set goals to reinvest time and money into your business as a work-at-home mom. Maybe when you started out you had very little money to invest, so you bought an inexpensive headset to use as a customer service agent. Now you are earning a good income, why not reinvest some money into your business and get a better headset now? Your customers will appreciate your quality service that you provide with the best technology.
Working at home can be fun and rewarding. With a few simple goal setting strategies for work-at-home moms, you are sure to be successful in whatever work at home job you choose.
This post is part of the series: Self Assessment & Goal Setting in the Home Office
When working from home, it's more important than ever to set goals for yourself and to regularly assess those goals. The thought of these activities may make you cringe, but they're not as bad as they seem. In this series, find tips to make the whole process easier.