10 Legitimate Residual Income Options for Home Workers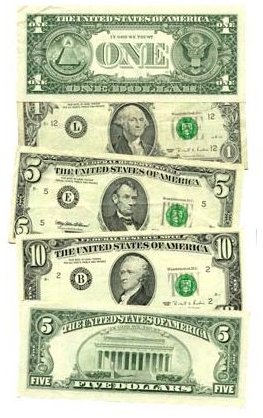 Affiliate Marketing
One of the more popular opportunities for home workers is affiliate marketing. The purpose of becoming an affiliate is to sell products from another company. For instance, if you have a home business focused around hair care, devote a section of your business's website to selling hair care products from your favorite online stores. Many online businesses, such as Amazon, have an area for you to become an affiliate. Most programs are free to join and require nothing more than for you to place their code or links on your site or blog.
Image Credits: Wikimedia Commons / BrokenSegue
Article Writing
Online writing sites allow you to submit articles on a variety of topics. Many offer upfront payment, but the majority allow you to earn from passive income, such as ad revenue or Google Adsense. Once your articles are published, you continue to earn every time someone views your article or clicks the ads surrounding your article. You can write articles about your home business, a hobby or take the chance to explore new topics. Some of the more popular sites include Bright Hub, Associated Content, Suite 101, Factoidz, Demand Studios and Helium.
Blogging
If you don't want to share your residual income with another site, create your own blog. With a blog, you can write about what you want, though it's best to focus on a niche, or your own business. Place ads and affiliate links on your blog to help bring in recurring income without recurring work. Blogger is a great place to start a free blog, or you can sign up for webhosting and set up your own blog.
Sell Products
Instead of becoming an affiliate, you can set up a website to sell products. These can be products from other companies or drop ship products. Drop shipping allows you to sell merchandise without having to manage your own inventory. Inventory is shipped from the company's warehouse, but sent with your name. These can be products related to your home business, own interests or as a business in itself. All you have to do is occasionally update your site.
Membership Sites
If you are an expert in a certain area, set up a website with training information, tips and other useful information on the topic. Charge a membership fee in order for users to join the site. All that's required of you is to update the information occasionally to keep members interested. You can charge monthly, yearly or a one time fee.
Ebooks
As with membership sites, let your expertise work for you. Write a short or long ebook on any topic of your choice. Place it on your own website or any site that allows users to sell their own ebooks, such as Amazon or eBay. Once your ebook is uploaded, all you need to do is sit back and wait for the residual income.
Photography
Earn legitimate residual income by putting your photography skills to use. Many sites allow you to submit your digital photos and sell them at a price you deem appropriate. You're paid every time your photo sells. Each site has their own restrictions and it does require more than your average photo taking skills to earn a decent recurring income.
Advertising
Instead of covering your website or blog with random ads, sell advertising space. Place blank ads on your site that advertisers can purchase. Think of Facebook and the ads that appear on the right of every screen. Businesses purchase ad space for a set number of views, clicks or days. To make this a more automated business, allow businesses to buy ads without having to contact you. All you need to do is approve the site based on their content.
Create Software
If you enjoy creating software, consider setting up a website to sell your software products. You can also allow others to sell their software on your site for a small cut. The site runs itself and you are paid automatically whenever someone buys your software.
Referrals
If you are already a member of a site, such as an online writing site, you can earn residual or passive income by referring others. Many places allow you to receive income or discounts when you refer others, such as satellite providers. Many sites work on the premise that you earn a certain percentage every time someone you referred earns. For instance, Constant Content, an online writing site, allows you to earn 5% of everything your referrals earn.
Summary
The methods listed above are just a few of the many legitimate residual income options available for home workers. Use these methods to help your existing business, or set up a side business devoted to earning residuals. Always research any opportunity carefully to prevent being scammed. One key thing to remember is that you should never have to pay to earn.