Top 10 Sites Like Etsy for Selling Your Crafts & Homemade Creations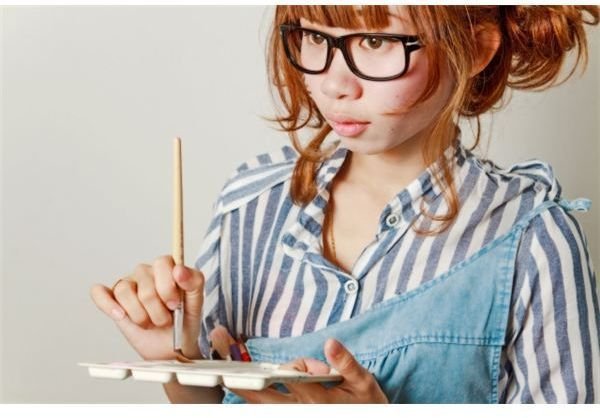 Bonanza
Bonanza is a site like Etsy that used to be called 1000 Markets. In order to make money online selling crafts and handmade goods, you need to list your items for sale. Roll your mouse over "Sell" at the top of the screen and choose "add item for sale". On this page you will be able to name your booth, select your accepted payment options, promote your booth, and import your items for sale from eBay or Craigslist. After that you can list items for sale. Your item description includes a photo, a title, a description, a category, a price, shipping options, and item specifics. It is free to list on Bonanza and you only pay a commission to Bonanza when an item sells.
UncommonGoods
UncommonGoods sells handmade and recycled items. The website doesn't say much about how to sell on the site, but I got on a live chat with a representative who said they are always looking for products to feature on their website and in their catalogs. To be considered you would need to send pictures attached to [email protected].
Silkfair
Silkfair is another site like Etsy where you can sell your creations. Create your own store, select a pricing plan, add products, and start selling. Silkfair offers a 14 day free trial. Stores are free to $7.99 a month up to $24.99 a month, depending on which features you want.
Supermarket
Supermarket is a trendy place to sell your creations. Here you are known as a designer. In order to start selling on this site you need to send your information (images, links, etc.) to the email address listed here: https://supermarkethq.com/signup/designer Send an email letting them know what you do with photos of what you do. If you are approved as a designer for Supermarket you will have a profile, logo, banner, and the ability to list items and collections for sale. When an item of yours sells the money goes directly into your own PayPal account. Supermarket then tallies up their commissions from your sales and charges your credit card every 30 days.
MadeItMyself
MadeItMyself is quite self-explanatory. If you want to sell your items here you have to first become a member. After registering as a member you can list your items for sale. You will be charged fees when you list an item and again when the item sells. Commission is 3% of the sale price. The Terms and Conditions currently state that they are waiving the listing fees.
DaWanda
DaWanda is a website like Etsy where you can sell clothing, jewelry, art, and supplies. Create your own shop on DaWanda. There are no current listing fees, but they are in the works. Commissions for products sold is 5%.
iCraft
iCraft is like no other site like Etsy in that they charge no commissions when you sell your homemade creations on their website. The rules are that you must be the creator, it must be handmade, it cannot be food or beverages, you have to submit a quality photo of your work, it must be brand new (not used), and your work will be reviewed for quality. Your store is known as your Creator Exhibit and you have to have at least one item there.
Folksy
Folksy is a website that was created to showcase UK designers, artists and crafters. It doesn't say you have to be from the UK to sell. To start selling you would need to register, set up a shop, list your items, and promote your work. Unfortunately, there are no other public details on commissions.
ArtFire
ArtFire offers you a place to sell your handmade goods, vintage items, fine art, and more. You can start selling with a free account or a pro account for $9.95 per month. You will get a customizable shop where you can list your items for sale, accept PayPal, Google Checkout and Amazon Payments, you can create coupon codes, and easily promote your items via social networks.
ArtFlock
ArtFlock is another site like Etsy. Showcase and sell your artwork here with your own storefront, online portfolio, personal domain name, and a blog if you are so inclined. Although joining and setting up your items for sale is free, ArtFlock charges commission fees of 5%.
Selling crafts online can be a legitimate online job, and profitable if you know where to sell your items. As you can see there are plenty of other options besides Etsy for selling your homemade products, now you just have to pick one.
Image Source
Image: savit keawtavee / FreeDigitalPhotos.net