Why is Goal Setting Important? 4 Very Motivating Reasons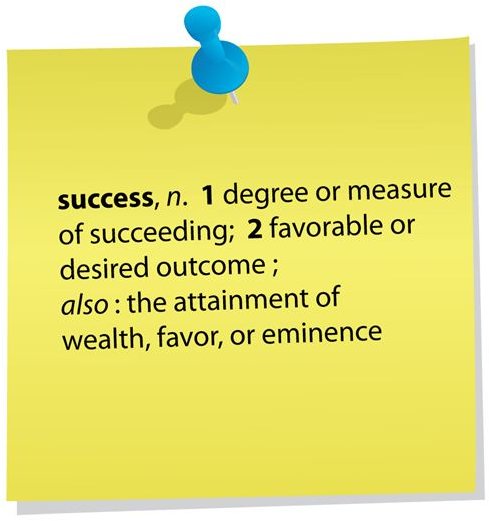 What You Need to Know Before You Set a Goal
If it's business as usual and
You aren't happy, or
You are struggling to make ends meet, or
You aren't living out your dream of success,
then it's time to set some new goals!
Don't groan at the thought of struggling through this exercise because it seems too difficult or will take too much time. Bright Hub has a worksheet for preparing SMART goals, examples of goals and numerous other resources that simplify the entire process. But, don't get started just yet.
Rather than diving into a planning session without the proper mind-set, set a strong foundation for success by being able to persuasively explain why goal setting is important! Become a "believer" in the power of goals and the thought of developing new ones will create a sense of excitement rather than a sense of dread. You will be on the verge of a new beginning and look forward to the challenge.
1. You Will Achieve More
If you have a properly set goal (i.e., one that you care about and is detailed, quantifiable and challenging,) then you will achieve more than you would otherwise. Since the goal makes you "reach," you will put forth extra effort to achieve it. In other words, the bar is set a little higher than what you would normally strive for. You are bound to achieve more!
Consider the following goal: Earn $500 month writing articles for Bright Hub from a combination of upfront payments and revenue sharing.
The writer knows exactly what he or she wants to accomplish. And, if set correctly, the goal is challenging. A writer with this SMART goal will be more productive than the less-focused person. The writer is bound to be more successful by virtue of setting this goal.
2. You Will Discover New Ways to Achieve the Goal
Once you write down what you want to accomplish and are committed to the goal, your mind will subconsciously begin working to find ways to achieve the goal. Solutions to stumbling blocks will present themselves. It happens automatically. It's not magic. Yet, setting a goal may produce magical results.
In the example above, the writer may identify unique topics to write about, discover new pockets of available time, learn new techniques to market articles, or incorporate a new Search Engine Optimization tip.
3. You Will Prioritize Time and Resources Better
If you have a goal and a strategy for success, then you will be better able to prioritize demands on your time. Are you constantly bombarded by emails, phone calls, reading material and meetings? You will have a pretty good idea what you should be doing at any point in time if you have spelled out a goal.
This quote by Stephen Covey says it nicely:
The key is not to prioritize what's on your schedule, but to schedule your priorities.
4. Your Self-Esteem Will Increase and You Will See Results in Other Areas Too
When you have a sense of purpose, you are more content and focused. Ambivalence is draining!
As you go about the business of achieving a goal, you will feel happier and more confident. Having a goal allows you to correlate daily actions with a positive purpose. As you complete milestones, you will feel self-fulfillment. Self-esteem will build. The positive feelings will snowball and you will begin to believe you can achieve not only the goals you have set, but also milestones that you set in the future.
Now that you have fully contemplated why setting goals is important, what are you waiting for? Access the many free resources that are available through Bright Hub to make this process easier and get started right away!
Image Credit: https://www.sxc.hu/photo/1115854
This article is based upon the author's experience both in professional and personal settings.