Learn the Advantages of a Paperless Office System & If It's Right for You

Technology Has Landed
When computers and technology began to invade society, life changed, mostly for the better. The Internet made it so that people could talk and see loved ones in other cities, other states, and even other countries; made it so workers who couldn't make it to the office could still do work from home; and turned medical possibilities into realities.
With the advances of technology, the aspect of having paperless offices–that is, offices that have electronic documentation–started to be a viable option for many businesses, both corporate and home based. But what is a paperless office? Why would it be a good decision to convert? In this article, learn how a paperless office system works, how it keeps information from being lost, and how you can keep that information secure.
How it Works
So how does a paperless office system work? A paperless office works just like a typical, traditional office–only documents, files, and folders are
kept on a computer or online through online storage or on/off site servers.
Think of some of the jobs that have a filing system - there is probably a cabinet in a room that holds hundreds, if not thousands, of records for different people on different subjects. Usually they will be in alphabetical order, but in the chaos of the average work week or even work day, sometimes files and folders get misplaced or are lost, creating much frustration and downtime.
With a paperless office, most of these documents are stored online, usually in a database that can be accessed by employees or managers that have the authorization to access it. Sometimes offices will have hard copies (paper), but will utilize digital ones for when they need to make changes (paperless). This enables for better searching when looking up information and better ways of finding people.
With the files online, there is no issue of losing documents or the inability to find a file. If a business uses an online database, the manager can enter in the names of the clients and then assign their paperwork to individual people. An employee can enter a particular client name or project listing into the database and then come up with all the paperwork that is tied to that name.
Advantages
Easy Exchange of Information: One benefit is being able to send out files to multiple people or to send multiple files to one person. One way to achieve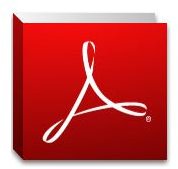 this is through PDF documents. PDF stands for portable document format and that is exactly what it is–a portable document that you can send to anyone as long as they have a PDF reader, such as Adobe Reader. PDFs make it easy to send a file to someone who may not be using the same office software (such as using the new Microsoft Office 2010 vs the 2003 version) or even someone using a different operating system (Windows vs Linux).
Ability to Telecommute: Another benefit for a paperless office system is that of the remote worker. Many employees these days use remote software to log in to the respective computers in order to work. Having a paperless office allows them to work on their files from home or anywhere in the world. For example, a member of the management team goes on a business trip, but will need to work on certain files while he is gone. A traditional office would probably see the manager take a load of files and folders along for the trip, which carries the risk that they could be lost along the way. Or perhaps an employee gets into an accident, but is unable to work for several weeks or even months.
With a paperless office, the management team member could log in to his desktop remotely to work on the files or log in to the remote access area, while the injured employee would be able to work from home by remoting into the company's online document storage system.
Less Clutter: With a paperless office, home office employees can reduce or eliminate the clutter that may be on or around their desk. Files and folders can easily be added to either online storage, such as keeping documents in a cloud environment, or on a home server.
Access to Everything: Technology is growing to the point where anything you need is easily accessed by either desktop, laptop, or even your smartphone. Out at a lunch meeting and need to know how much you have in the bank account? Waiting on a check? Many banking institutions, such as Chase, Wells Fargo, and Bank of America have smartphone applications that allow you to manage your account from your phone and even online websites so you can check balances and even send out checks. PayPal has a feature in which you can send and receive funds from either the website or your smartphone.
Instant Access: With the advent of email, you no longer have to wait for that phone call or letter in the mail; instead get a free email address from either Google, Yahoo, or Hotmail/Live and have people send you emails. This can also be done with bills, so you'll never be caught off guard when the electricity or your Internet bills are due.
Should You Go Paperless?
There are many advantages and disadvantages of having a paperless office. Businesses can more efficiently communicate and share documents or files with each other through email or online storage access; however, a paperless office can also be subjected to online threats as well as real-world threats, such as hacking and viruses.
Deciding to go toward a more paperless office is of course largely determined by the type of work that a business does. Would going paperless help or hinder your current atmosphere? If employees are constantly complaining about the inability to find important documents or they are spending more time looking for those documents, perhaps a paperless office would be more efficient for your business.
By going paperless, it is very important that network and computer security is maintained on a regular basis to prevent private information and data from falling into the wrong hands.
References
Advantages of a Paperless Office from Go Paperless, https://www.gopaperless.com/art_paperless_office_advantages.aspx
Image content @ Adobe.com