Accounts Payable Ledger Template in Excel Format: Free Download
The Importance of A/P Tracking
If your vendors allow you to open a credit account and you buy from many vendors, how will you know the true accounts payables (A/P) you owe and to what vendor? Chances are you won't, and when it's time to pay on your credit accounts, you'll be scrambling for invoices if you don't have a good tracking system. Further, you'll spend time at month end trying to make disbursements to the right expense accounts.
To help you learn the accounts payable cycle, we've included an accounts payable ledger template in our Media Gallery that is in a Microsoft Excel format that you can utilize as a model for your A/P tracking.
Exploring the A/P Ledger
In the screenshot to the left (click to enlarge) you can see an accurate accounts payable ledger that keeps track of each vendor, the beginning balance, transactions made throughout the month, ending balances, and total accounts payable balances for all vendors.
Most accounting software programs allow you to set up vendors and the expense accounts associated with the supplies or services you purchase from them. For example, in the accounts payable ledger template, ABC Office Equipment may have a default expense account set up within your accounting software of office supplies & equipment or, as in the example—account 365. K&G Uniforms, because they supply uniforms, have a default expense account of 368, and so on.
_Screenshot created by author_r.
Using the A/P Ledger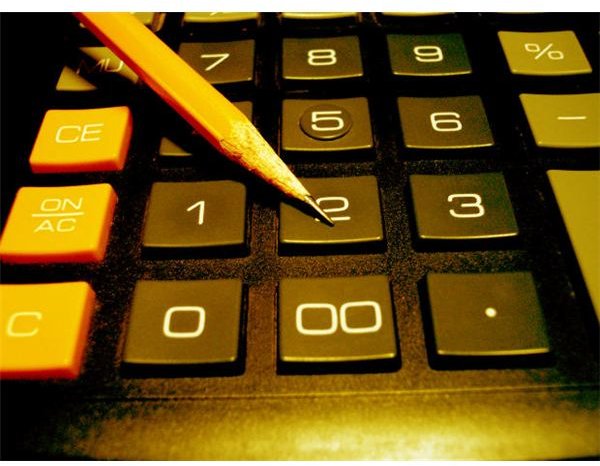 It's easy to begin your own accounts payable tracking, even if you don't have an accounting software program that offers an accounts payable module. First download the sample accounts payable ledger, and then let's take a look at how it works using the items on the template.
Gather Invoices – First, gather your invoices for the month from each credit vendor.
Post Invoices – Next, you'll want to post invoices such as we did for ABC Office Equipment on 2/5/2011—Invoice 2112 for office supplies of $500. When posting accounts payables due, you debit the expense account (office supplies) and credit your accounts payable account. The credit to accounts payables will help you keep a running total of what you owe each vendor.
Paying Accounts – If you pay on any of your credit accounts, (see template for payment to ABC Office Supplies of $200) you credit your cash in bank account and debit your accounts payable account. Again, this spreadsheet allows you to keep a running total of what is owed after each entry.
Subtotals – The accounts payable spreadsheet also allows for subtotals that offer a quick glance on what your total accounts payables are for any given accounting period.
Debits & Credits – If you have posted your monthly activity to your accounts payables correctly, all your debits and credits will equal as in our example.
Every business that charges on account must keep an accurate record of their accounts payable in order to ensure everyone gets paid on time. It's also important for accuracy so your A/P liabilities account stay current on your monthly balance sheet. Finally, when supplies or services are purchased on credit, once entered into the accounts payable ledger template, the correct expense account can be debited to ensure your company or departmental expenses are correct.
Image Credit (MorgueFile)
This post is part of the series: General Ledger Basics and Examples
Learn how to prepare, read and analyze general ledgers. Also, find examples and free templates you can download for personal or business use.