Ways to Improve Your Accounts Receivable Collection Percentage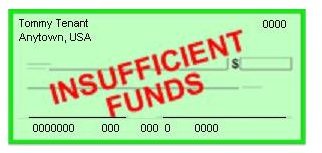 The Check's In the Mail
As business owners, we've all heard that famous response, "the check's in the mail." Don't bet on it in a tough economy. Business experts are telling entrepreneurs to pay employees and payroll taxes and the rent or mortgage first and then worry about vendors. In fact, as a car dealer, even in a teleconference, our district manager from the factory suggested this strategy.
Why? Because if you fall behind on taxes, especially 941 employee taxes, you will have fines and penalties from the Internal Revenue Service that are so high, you'll have a hard time catching up. As far as paying employees, if you don't do that, you won't have any employees. The rent or mortgage needs to be paid to keep your doors open—so too are the utilities important if you want to keep operating.
To manage your overhead expenses, you must find a way to increase your accounts receivable collection percentage before lack of payments shuts your business down.
How Well Are You Performing?
First off, you can determine what your average accounts receivable turnover is for a year by taking the total amount of credit sales and dividing that number by twelve and then look at the number of receivables coming in. For example:
Annual Accounts Receivables - $50,000
Average A/R per month – ($50,000/12 months) = $4,167
Average A/R collected per month - $1,500
Average Percentage Collected - 36%
Thirty-six percent is not a high rate of return for your credit customers, so how do you control them and help to increase your accounts receivable collection percentage?
Upping the Ante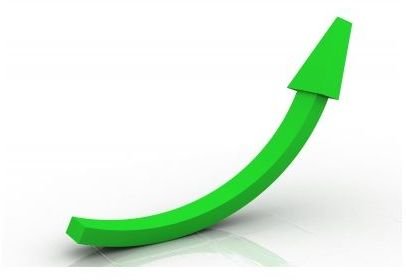 Many businesses in a tough economy resort to posting signs that say payment is due at time of service, allowing no credit. If your business depends upon credit customers, here are a few things you can do to control your receivables:
Credit Character – This is a hard lesson to learn, especially for new business owners, but if you don't delve deep into the background of the individual or business you are granting credit to, you could find yourself realizing no payments coming in. Use the free Business Credit Application found in our Media Gallery and check references. You aren't as wealthy as a bank, so don't act like you are.
Credit Limits – If a customer has a good to average payment history, considering limiting the amount they can charge each month. Offer them no limit and they will use it.
Dedicated Staff – Don't expect your bookkeeper to do everything. Hire a competent accounts payable and receivables clerk that knows how to talk to customers and get them to pay on time or pay up when they are late.
Offer Some Options – You can offer your credit customers some options when they are late such as allowing them to pay with a credit card or make payments. If you do allow the payment option, do tell your credit customers that the payment plan comes with interest.
Charge Late Fees – Your credit customers will be annoyed at late fees, but as late fees accumulate, you'll have a better chance that they will pay on the account.
Offer Discounts – Many vendors offer a percentage discount off the total monthly amount due if paid by a certain date—this can help tremendously in collecting receivables. Only do this for receivables that are current.
You Can't Win Them All
There will be times when you just can't get a credit customer to pay. They avoid your calls and collection letters and before you know it, your accounts receivable collection percentage is way up and some of your credit accounts are 120 days past due.
Do consider filing a court claim. They are relatively inexpensive (where I live in New Mexico, I only pay the court a $35 filing fee). Not only does this land a legal notice in the paper (if your business is in a small town), but no business owner wants a judgment against his business.
If you're a new business owner, use common sense before you allow a customer to open a charge account. Really look into his credit payment history and if he doesn't have one or has a bad one, make him a cash-only client.
Image Credits: