Top 7 Accounts Payable Best Practices You Should Implement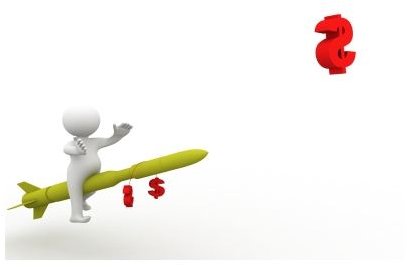 I Pay When I Can
Unfortunately, paying your vendors and other A/P accounts when you can, is not considered to be an accounts payable best practice; however, too many business owners implement this idea and run with it. On the other side of that coin, business owners expect their receivables to be promptly paid.
According to Inc. Magazine, "billion dollar companies process accounts payables at a cost of $3.35 per invoice." That's a lot of money, especially if you're a small business owner—that cost per invoice is most likely higher. Of course by following A/P best practices, you can change how well your payables flow, even when cash is tight.
Image Credit (Freedigitalphotos)
Top 7 A/P Best Practices
To help your company achieve the highest level of performance in your A/P department, implement these 7 processes:
Vendor Payment Schedules – Most vendors expect payments in either net 10 or net 30 days, meaning they want paid within these time periods once the invoice goes out. In most small businesses, accounting departments pay on the first and the fifteenth of the month. The reason? Cash flow. Make agreements with vendors on terms and stick to those agreements. Analyze your accounts payables and divide them up evenly so you'll have the cash on hand to meet other obligations such as rent, utilities and payroll.
Use Technology – You can save a lot on postage and processing time if you set up electronic payments with your vendors and ask if invoices can be sent electronically or emailed. The stigmata that comes with offering up your bank account and routing number doesn't mean the vendor can take money out just any old time—so implement this accounts payable best practice.
Match Receipts With Invoices – This is often not done and many small business owners end up paying for items they've never received. This should be a key job function for your accounts payable personnel.
Low Cash – Every company will at some point or another find themselves low on cash. Instead of ignoring your vendors and money due, call them and let them know when to expect a payment. Remember, your vendors are business owners too and a quick call can often cut down on interest or late payment fees.
Aggressive A/R – Be just as aggressive with your accounts receivables to ensure you have cash to make those vendor payments. If you allow your receivables to build up, you won't have the cash to pay your vendors or suppliers—and that could mean turning a credit account into a cash only account.
Schedule & Control Your A/P Books – When receipts and invoices come in, they should be entered into your accounting system in a scheduled or controlled manner via journal entries to the appropriate accounts. This makes it easy for you to glance at your A/P ledger and see what you still owe.
Don't Use Credit Cards - If you use your company credit cards to pay your vendors, consider the interest rates and when and if you can meet those credit card monthly obligations. It's better to pay cash and skip the credit cards.
By following these top 7 accounts payable best practices, you can keep your vendors happy and that means inventory for your business. If you need help in your A/P department, you can learn tips here on Bright Hub for typical A/P journal entries as well as what to look for when reviewing an A/P applicant resume.