Free Example of a Start Up Cash Flow Projection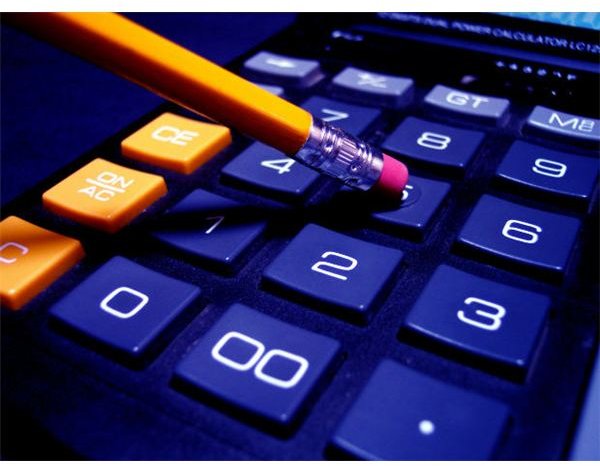 Predicting Cash Flows: Why It's Important
It's not as hard as you may think to prepare a start up cash flow projection. Here at Bright Hub we have a sample cash flow forecast that is simple and comes courtesy of the Small Business Administration (SBA). This cash flow template will aid you in preparing your cash flow predictions and can be found in our Media Gallery.
Once you've downloaded and printed the cash flow template you can start working on predicting start up cash flow projections. Let's take a look at each element of the form.
Image Credit (Morgue File)
Breaking Down Cash Flows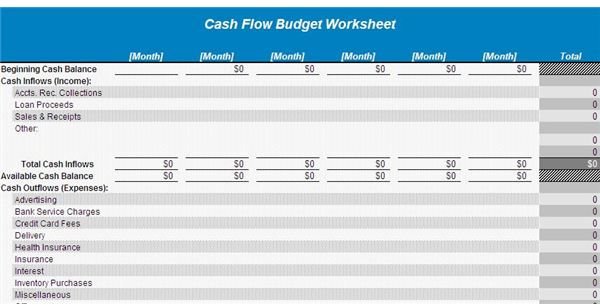 If we look at the cash flow template, it includes the following sections:
Beginning Cash Balance – Here you would put the available cash balance from all your bank accounts.
Cash Flow Incomes – These include your sales revenue forecasted numbers, accounts receivable and any other income you expect to gain during the month. For tips on how to forecast sales, read Sample Sales Forecasting for the Small Business Owner. This article also provides a free sales forecast template along with instructions on how to predict sales revenues.
Available Cash Balance – This is the sum of your beginning bank balance and expected cash flow incomes.
Cash Outflows (Expenses) – In our template, you'll see it has a list of pre-loaded general expenses that most businesses will have. You can add rows if your business has other expenses.
Other Cash Outflows – These expenses include items like large capital equipment purchases and owner's draws.
Total Cash Outflows – This is the total of all your cash outflows and other cash outflows.
Ending Cash Balance – This final sum takes your available cash balance, less all your cash outflows to determine how much true cash you will have in the bank at the end of each month.
You know you can find out how to predict sales by reviewing the sales forecasting article provided in the link above, but what about expenses?
Image Credit: Screenshot SBA Cash Flow Forecast Template (https://www.sba.gov)
Determining Expenses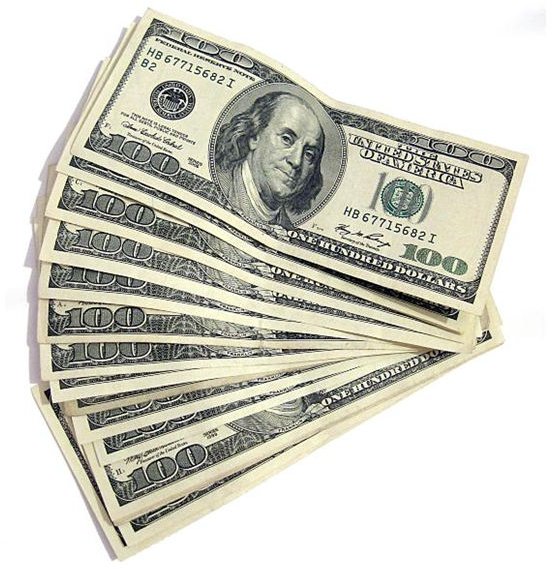 Again, in your start up cash flow projection, you'll need to predict what you expect to spend each month on expenses. In my article, Free Business Budget Templates, you'll find tips on how to predict start up expenses.
Some expenses are easy to determine such as rent or mortgage, owner and employee salaries, and business liability insurance expenses. Other expenses such as office supplies, utilities, and professional fees you may have to research a little. For utilities, you can call the utility companies and ask for the average utility amounts spent for a certain period of time at your location. Other expenses you may have to guesstimate or seek the help of free government agencies such as SCORE who can help you accurately predict expenses for your start up cash flow projections.
Finally, don't be too worried if your first few months show a negative bank balance—that's often expected and if you show an abnormally large bank balance, to the lender or investor, it means you either over-predicted sales revenues or under-predicted expenses.
By your third or fourth month, if you've judged your business accurately, you should begin to see a positive cash balance in your bank that will carry over to the next month.
Image Credit (Morgue File)