Review of the Top Three Automotive Accounting Software Packages for Franchise Dealerships: Reynolds & Reynolds, ADP, Adams DMS Solutions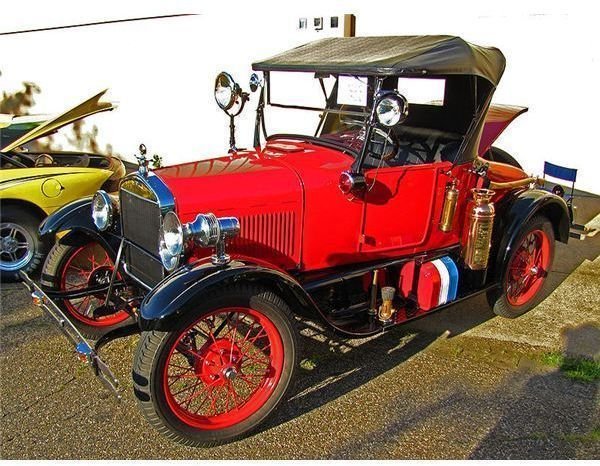 I've been in the franchised auto industry for some years now, but back when it all began, deciding upon which automotive accounting software package to use was a dilemma. Every auto manufacturer does indeed require specialized reports from their franchisees and it's impossible to utilize popular accounting programs such as Quickbooks or Peachtree. These programs are not designed to prepare, print or electronically submit such financial data and reports to the franchisor each month.
To overcome this problem, automakers have recommended certain automotive accounting software programs to get the job done and the most popular include:
Reynolds & Reynolds
ADP
Adams DMS Solutions
Each of these software programs for automotive accounting needs have good and bad points and a franchised dealership must analyze each one to determine which one offers the most features based on the size of their dealership.
The hard part of making the right decision on automotive accounting software is choosing too many or too few add-ons that often make your accounting software costs higher than you want them to be.
Choosing the Right Program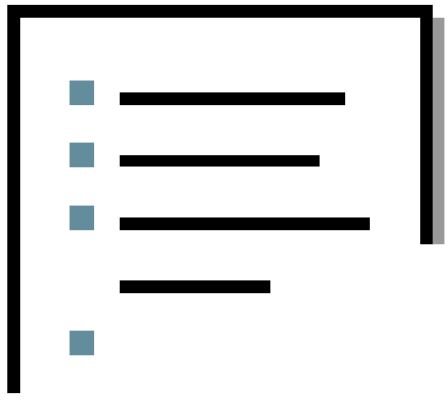 Search for automotive accounting software on the Internet and you'll find many out there but most of them are not suited for a franchised dealer's needs, hence the need for choosing the right program.
If you own a Chrysler, Dodge or Jeep dealership, your accounting software must be able to electronically transmit your five-page financial statement in a legal paper size format and the accounting software must be designed so that your accounting numbers fall in the right place on the financial statement. For Ford franchised dealers, there are seven pages of financial data that must do the same thing.
Unfortunately, easy accounting software programs such as Intuit's Quickbooks are not geared toward the intense coding or formatting needs for accounting departments within franchised dealerships.
The downside, if you will, to automotive accounting software, is depending upon which program you choose, you need to be prepared to pay for it—and some of these programs can be hefty in price if you don't pick and choose your add-ons or modules correctly or if you don't completely understand how and what you'll be charged for various services each month.
As a franchised auto dealer, I have, at one time or another, utilized all three of the most popular programs; Reynolds & Reynolds, ADP, and Adams DMS Solutions. Each of them come with their pros and cons and all of them will get the job done with the requirements you need, but how does one determine which will work best and be affordable? Let's look at the pros and cons of each to help you make the right decision.
Adams DMS Solutions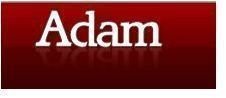 Adams was the first dealership management system (DMS) that utilized a windows-based platform. Originally designed as a DOS system, in the late 1990s they developed a more user-friendly Windows interface that connected all the dealership's departments to the accounting department.
The package was basically an all-in-one module and the only add-on required was a payroll program that interfaced with the Adams software.
Adams hit the floor running with a focus on the smaller Mom & Pop dealerships and while it didn't offer as many options or add-ons as Reynolds & Reynolds or ADP, it got the job done and at an affordable cost.
The average monthly cost for utilizing the Adams automotive accounting software is approximately $1,500-$1,800 per month and that includes everything—support, required form designs, check printing, a wide range of accounting reports and the ability to transmit information to the manufacturer or franchisor.
Adams comes with upfront and easy to understand rate sheets and contracts, meaning what the sales rep says you'll pay each month IS what you'll pay each month.
Beyond the basic software and network server, Adams can also finance and provide as many PCs and printers as you need. This company is also adept at understanding the constant need for change in the auto industry and remains on top of required form changes, printer solutions required by each state's motor vehicle department as well as manufacturer requirements.
What Adams can't do is offer the wide range of add-ons the other two companies can. In essence, however, most of the add-ons offered by ADP and Reynolds & Reynolds are geared toward dealer management and not accounting, even though they stress them as needed solutions.
Please click on Page 2 to read a review on ADP's automotive accounting software program.
ADP

ADP is well known for their payroll services but they also offer dealer management systems and automotive accounting software solutions. For years, ADP operated using a one-server, individual monitor system, meaning no real PCs or Windows interfacing, just the server and monitors for each user. This system is still in use by some dealers today and they're paying through the mouth for it. This older system was designed so dealerships couldn't choose to buy their own PCs but instead had to purchase (and usually finance) the monitors and the server - with no PC compatibility - meaning if you wanted email or other web services, you had to purchase PCs or laptops.
The cost of this old system was pretty hefty because while it was sold as a packaged system where all departments transmitted data to the accounting department, the base system only came with the basic tools need to run parts, service, sales, and the accounting department. It did meet the requirements of manufacturers including transmission and form requirements; however, ADP didn't quite reveal what they called "tick" charges. Tick charges were fees on top of the monthly cost for utilizing the software as well as support costs, and a tick charge meant every time an invoice or report was printed, you were charged a few pennies. In addition, this older system required you utilize ADP's printers to keep track of those tick charges and those pennies added up fast each month. Finally, with the older system, if you financed or leased your equipment, that was a different division of ADP, so you basically got three invoices each month; one for the software, one for support, and one from the financing division. At my Mom & Pop dealership, I was paying approximately $6,000 a month by using this ADP system.
The good part of ADP is that they did adapt to technology and now offer what they call a small dealership package called ADP w.e.b Suite 1000. Although the sever is still inevitably theirs and only theirs, you can purchase your own PCs and access the program through a Windows-based operating system; hence the need for only one PC per station, unlike the old system. Tick charges are thankfully gone and you do have the option to purchase printers and PCs from ADP, but leasing their equipment is expensive and financing means at least three points over the prime rate. For a basic system that meets all your automotive accounting needs and your dealership management needs, expect to pay around $2,500 to $3,000 a month; that includes the software, support, and financing or leases.
The still scary part of ADP is its add-ons, and pushy service reps that entice dealerships into buying things they don't need. The w.e.b. Suite 1000 calls its base solution their "core applications." Most likely, if you don't pay attention, you will be talked into their "layered applications," which includes eleven add-ons, and you'll pay for each one on top of the core applications.
Both ADP and Reynolds and Reynolds entice dealers with long-term contracts and that's why so many dealers are still paying tons for the older systems—they must wait for their contracts to end in order to upgrade. Or they can upgrade anytime with a buyout of their old contract, meaning more money.
Please click on Page 3 to find a review of Reynolds and Reynolds automotive accounting software.
Reynolds and Reynolds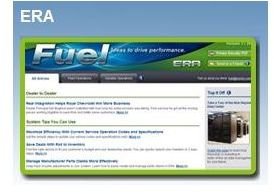 Much like ADP, Reynolds and Reynolds utilized a server with monitors only for decades and again, some dealers stuck in long contracts are still faced with using these old green-screen monitors and must obtain separate PCs for general business purposes. Even so, the system works well and "tick" charges weren't prevalent with Reynolds and Reynolds—they learned the lesson early and ceased the charges for printing. The older system met all the requirements of automakers and for the base system that included sales, service, parts and accounting, most dealers are paying $4,000 to $6,000 a month for the software, support, and leased or financed equipment (much like ADP).
In the early 2000s came the Reynolds and Reynolds ERA system that again, while their server was a must, allowed you to access the server from a PC with a Windows OS and didn't need two monitors on your desk. Unlike ADP, Reynolds and Reynolds created "myReyRey" a windows-based online training tool to better help users understand this automotive accounting software and obtain real-time chat with support. With ERA came a new look and unlike the ever present green-screen of ADP, a colorful and easy-on-the-eye program was the outcome. Still, with ERA, I stopped counting at 34 for available add-ons, most of which you don't need. Dealers who did choose many add-ons and are stuck in long-term contracts are still facing the same charges of $4,000 to $6,000 per month until they can change the contract upon expiration.
New dealers have the opportunity to purchase Reynolds and Reynolds' ERA-IGNITE system, fresh on the market and promising lower and more affordable pricing for smaller dealerships. I've spoken to a few dealers who have opted for the ERA-IGNITE and their monthly charges are way down to $2,500 - $3,000 per month for the software, support, and any leasing or finance options. However, if you're already stuck in a long-term contract with either the dinosaur system or the ERA-only system, you can't switch to ERA-IGNITE until your contract is up. Again, with ERA-IGNITE there are add-ons available, but sales reps, probably due to the frustration of the automotive accounting software world, are not as pushy as those at ADP, so you won't get stuck with something you don't want. With ERA-IGNITE you can try a module for 30 to 60 days, depending on the module and if you don't like it, you can delete if from your package.
Please click on Page 4 to find a rating on each of these automotive accounting software programs.
Adams DMS Solutions (3 out of 5)
As I mentioned earlier, I have used all three of these automotive accounting software solutions at various stages in my dealership career. I enjoyed the Adams DMS program and its lower cost, but for dealers that have more than one store, and one accounting hub, they're still struggling with connection speed times, especially when it comes to accounting functions like check and report printing in remote locations. Still, because of its ease of use and low cost, I would recommend Adams and give it three out of five stars. You can find out more about Adams and what they offer on their website.
ADP (2 out of 5)
I remain ambivalent about ADP because I know many dealers who are still stuck in long-term contracts with green-screen monitors, with no light at the end of the tunnel and sales reps that are impossible to reach. I do recommend their new system, however, but if you're stuck with the old one, I give it two out of five stars, just for the nuisance and costs you must incur, especially tick charges for printing. ADP's website offers additional information on their products and services.
Reynolds and Reynolds (4 out of 5)
Although Reynolds and Reynolds' ERA system is what I currently use and I'm not yet able to upgrade to the ERA-IGNITE system until my contract is up, I'm still pleased with the system, and since the system came with the Ford store I purchased, Reynolds and Reynolds did negotiate with me to drop some add-ons that weren't being utilized to save on costs (maybe because I was new?) as they aren't willing to do this for existing dealerships that use the old ERA system. When I purchased this Ford dealership, the prior dealer was paying Reynolds and Reynolds a whopping $7,500 a month because he was talked into add-ons no one used or ones that were installed he didn't even realize he had. After negotiations, I'm down to around $3,000 a month and for its ease of use and online help, I like Reynolds and Reynolds the best. I give this automotive accounting software 4 out of 5 stars and look forward to the ERA-IGNITE system. For more information, visit Reynolds and Reynolds website.
Image Credits
Fire Chief's Model-T (https://commons.wikimedia.org/wiki/File:Fire_Chief%27s_Model_T.jpg)
Incomplete List (https://commons.wikimedia.org/wiki/File:Incomplete_list.svg)
Screenshot (J Scheid) Adams DMS Solutions Logo, ADP Software Logo, Reynolds and Reynolds ERA System