Balanced Scorecard Example for 3 Different Business Models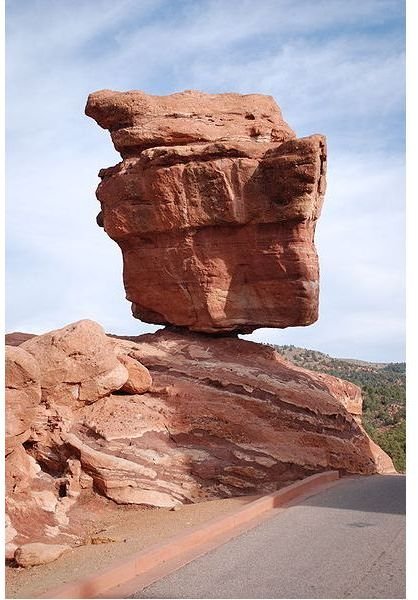 What Metrics Should Your Business Track?
The balanced scorecard is an effective strategic planning tool that gives managers a panorama view of how well the organization is succeeding in meeting its mission and vision. By focusing on both financial and non-financial performance targets and outcomes, the balanced scorecard enables managers to view the organization from all sides to determine if the organization is properly aligned.
The first balanced scorecard was developed in the 1990s by Robert Kaplan and David Norton, who broke new ground in extending performance measures to include non-financial metrics, such as customer and employee satisfaction. As proposed by Kaplan and Norton, the standard balanced scorecard can be created by interlinking and tracking the business's perspectives, objectives, initiatives, and targets.
Perspectives are the pillars of the organization necessary to achieve success and are directed to addressing the interests of various stakeholders, including partners/stockholders, customers, suppliers, and employees. Kaplan and Norton identified four perspectives (financial, customer satisfaction, internal processes, and learning and growth) that must be looked at when measuring the organization's overall success
Objectives are the most basic planning tools underlying all planning and strategic activities. Although used interchangeably with goals, objectives are broader in scope than goals, and may be comprised of several different goals.
Initiatives are the actions that begin a process to reach the objectives. For example, implementation of a Just-in-Time inventory Control System to control waste is an internal process initiative.
Targets are the concrete measurements that represent successful implementation of the initiatives and strategies.
An organization's business model that encompasses its mission, vision, and strategies, must be considered when selecting appropriate perspectives, objectives, and targets. This is especially true for service-oriented organizations, which measure success in terms of interpersonal skills and building strong, lasting relationships.
Example of a University's Balanced Scorecard
Higher education institutions have embraced the balanced scorecard as a way to remain competitive in a rapidly evolving sector dedicated to providing quality education to students and creating research incubators for professors. This example of a balanced scorecard at UC San Diego shows how the balanced scorecard has permeated into each department to coordinate the delivery of quality education. Below is a sampling of the benchmarks used by the campus bookstore, one of the many members of the educational village, that measures success in terms of human capital and the ability to offer diverse services.
1. Financial Perspective - How do we look to resource providers?
Profitability - percent excess revenue and percent of net revenue
Efficiency - retail inventory turnover
Leverage - total debt to total assets
2. Customer Perspective - How do customers see us?
Understand needs
Ease of ordering
Variety/availability
Professional
Courteous
3. Internal Process Perspective - Are we productive and effective?
Personnel expense as a percentage of net sales
Net sales/square foot selling space
Net sales/student full time equivalent (FTE)
4. Innovation and Learning Perspective - How do our employees feel?
Influence in the community
Know how-to use tools
Manage workload
Advancement opportunities
Valuable training
Example of a Nonprofit's Balanced Scorecard
A balanced scorecard of a nonprofit can look very different from a commercial enterprise as it undertakes activities that serve altruistic ends. This balanced scorecard of the Victoria Cool Aid Society is a great example of the perspectives and objectives of a service organization, whose mission is to operate as a steward for humanity in providing shelter and community health services to adults in need. Notice from this sampling the emphasis on becoming known and trusted in the community both in the eyes of clients and potential donors.
1. Financial Perspective
Actively seek funding to deliver new or expanded services or programs
Diversify funding mix
Maintain break even budget and ensure adequate reserves
2. Customer Perspective (Expectations)
"Provide support, guidance, and leadership in your fields of expertise"
"Provide us with opportunities to contribute"
"Listen to my needs and be there when and where I need you"
3. Internal Processes
Learn from our clients in order to advocate solutions within our
community
Proactively engage stakeholders to communicate who we are and
our capabilities
Minimize negative workplace environmental factors (number of violent incidents)
4. People Development Perspective
Hire, retain, and train to align resources and competencies
Nurture a culture that supports and advocates the importance of work/life balance
Foster a culture that embraces innovation, teamwork, leadership,
and knowledge-sharing 
Example of a Hospital's Balanced Scorecard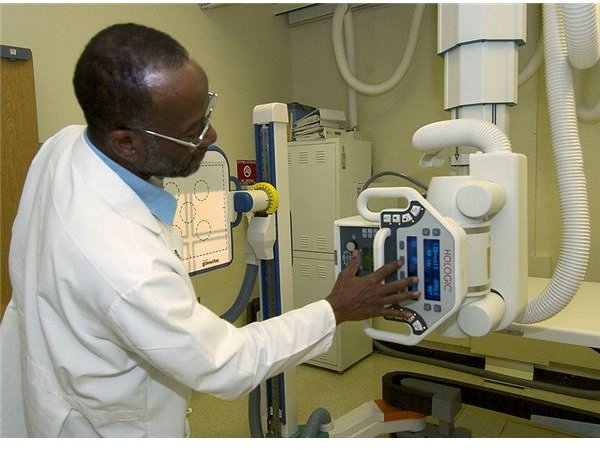 Providing care in a hospital emergency department is fast-paced and physically demanding and draws upon a multitude of technologies and interpersonal skills. Here is a sampling from the balanced scorecard of the Ontario hospital system that measures success in the delivery of health care by their emergency departments. The scorecards compare patient outcomes in the various hospitals to discover best practices that can be used to improve patient outcomes and experiences.
1. Financial Performance and Condition - Human resource productivity indicators
% of management and operational support hours
% of registered nurse hours
% total worked hours
2. Patient Satisfaction - Service and relationships indicators
Overall Impressions - How was the hospital stay viewed
Communication - How well was information communicated with the patient and the family
Consideration - Whether the patient and family were treated with respect by doctors, nurses, and other staff
Responsiveness - The amount of time they waited to see doctors or nurses and receive test results
3. Clinical Utilization and Outcomes - Clinical performance indicators
Return visit rate for ankle or foot injury patients <=7 days
Return visit rate for asthma <=24 hours (adults)
Return visit rate for asthma 24-72 hours (adults)
Return visit rate for asthma 0-72 hours pediatrics
4. System Integration and Change - Management of change indicators
Clinical data collection and dissemination
Internal coordination of care
Use of clinical information technology
Use of standardized protocols
Healthy work environment
Use Examples of Balanced Scorecards to Evaluate Current Measures of Success
The universal appeal of the balanced scorecard is evident by the number of businesses (manufacturing and service-oriented), nonprofits, and governments that have embraced this management system. However, the need for good examples of balanced scorecards has grown as organizations with different business models seek to take advantage of the use of balanced scorecards. Even organizations that have balanced scorecards need to reexamine them periodically to make sure that the ways they measure success still work for their environment. Looking at examples of balanced scorecards is the best place to start.
References and Image Credits
Business Affairs Performance Measurements. (n.d.). US San Diego. Retrieved June 2, 2010, from www-vcba.ucsd.edu/performance/2008/
Hospital Report Emergency Department Care 2008. (n.d.). HSPRN. Retrieved June 1, 2010, from https://hsprn.ca/
Kaplan, R. S., & Norton, D. P. (1996). The Balanced Scorecard: Translating Strategy into Action. New York: Harvard Business School Press.
Victoria Cool Aid Society 2008/09 Balanced Scorecard Report. (n.d.). Victoria Cool Aid Society. Retrieved May 30, 2010, from www.coolaid.org/publications/2009_Scorecard.pdf
Image Credits:
Balanced Rock in the Garden of the Gods by Ahodges7 at https://commons.wikimedia.org/wiki/File:Balance_Rock,_Garden_of_the_Gods,_CO.jpg
Direct Ray digital machine at the National Naval Medical Center in Bethesda relesed to the public domain at https://commons.wikimedia.org/wiki/File:US_Navy_030820-N-9593R-014_Lead_x-ray_technologist,_James_Crisler_demonstrates_the_ease_of_setting_up_a_Direct_Ray_digital_machine.jpg
This post is part of the series: Balanced Scorecards
Thinking about developing a balanced scorecard for your business? Learn more about these important analysis tools and find examples that you can freely download for your own personal or business use.