Top Online Accounting Courses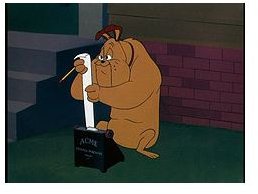 Why Accounting Online?
Taking online courses in accounting is not only beneficial in today's world of job restructuring, global economy issues, and the need for some of us to change careers, it's an effective way to train in a job field while still holding down a current job.
If it's time to go beyond that bookkeeping degree in order to go further in your company, taking online courses can be done on your schedule and at your own pace. The need for financial accounting, tax accounting, and auditing skills are needed now more than ever. From big businesses under the microscope to nonprofits that need audits to get that grant, the need for accounting professionals is on the rise.
Image Credit: Acme Accounting Machine by Dystopos/The Commons
Types of Online Accounting Courses & Degrees
Many accredited online universities and colleges offer every aspect of accounting degrees. The most popular today are:
Associate Degree – An associate degree in accounting is for the person who already excels in bookkeeping skills or wants to begin an accounting career. Upon completion the job market is vast, including payroll department heads, accounts receivable and payable jobs, or even if you are looking to start your own tax preparation business.
Bachelor of Science – With a bachelor of science in accounting, you go a step further in your numbers knowledge. Once you've achieved an associate degree, a BS in accounting can take many roads. Most online universities allow you to specialize in accounting fields such as communications, statistics, and even economics. For those entering the stock market game, this online degree can get you started.
Bachelor of Business – A bachelor of business in accounting may get you that controller top job. One of the fastest growing fields for people who hold a bachelor of business in accounting is the automotive dealership controller. Good controllers are needed who can grasp the unique and quirky side of what the auto manufacturer needs from their franchises. Chief financial officer (CFO) is also a fast-paced growing field and a BS in business accounting is realistically the choice for top job candidates.
Masters of Business Administration – If it's upper management or entrepreneurship you seek, a master's in business administration in accounting will get you there. This degree will broaden your scope of not only accounting but also how it intertwines with business. It is the most desired degree for management accounting jobs.
Masters of Accounting in Forensics – Perhaps the most popular of all the online courses offered, by achieving a masters of accounting in forensics, you'll be able to realize why you always loved numbers and their purpose in the accounting world. People with this degree often pursue criminal investigations, work on lawsuits where accounting of finances is needed as well as tracking the finances of a businesses, people, or organizations. For those interested in weaving their way through financial documents or auditing, this degree is a must.
.
Where to Find Online Accounting Courses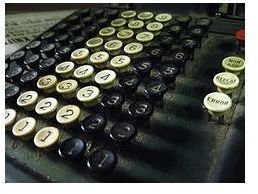 When seeking accounting courses online, it's best to choose from an accredited college or university. The top picks offering the accounting degrees mentioned here are:
Image Credit: Adding Machine by Aaron Kyle/The Commons
Tips for Online Accounting Study
As with any online course of study, students and participants need to take the time to focus. After all, even though you are working at your own pace, you have spent the cash to obtain your online accounting degree. Here are some tips to keep you focused:
Network – Every online school offers student forum or discussion areas. Just as in a real class environment, network with other students. Use the forum for difficult assignments or tutoring. Staying in touch with your networking friends after you get your degree is also a win-win.
Be Committed – Online freelance writers who wait until the last minute to get articles in to the editor usually need a lot of editing. This is also true in the virtual classroom. Pace yourself throughout each term or session. Don't try and accomplish everything in one weekend. Make a study plan and stick with it.
I'm Not Here – You don't need any distractions when studying online so if you have a family make sure they understand while your taking online accounting courses, you aren't available. Create a good class schedule for yourself and give it to your friends and family.
Online accounting courses are one way in today's virtual world to delve into a new career, gain additional knowledge for your current career, help you get a hold on your own business financials or even start your own accounting business. With the right degree in hand, you can even pass the CPA exam.