Main Elements of a Business Plan: A How- To Guide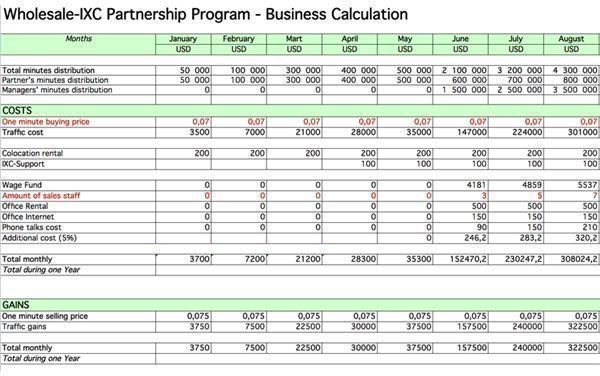 Why You Need a Business Plan
Part of starting a new business usually means you need funds to open the doors. No lender or banker will just offer you money and you must be aware of the elements of a business plan and understand why lenders need one. According to the Small Business Administration (SBA), who offers a great online business plan tutorial, all business plans must follow certain guidelines. The most important tip the SBA offers is showing within your business plan, your ability to repay any loan.
Beyond the tips offered below, be sure to explore the articles found here on Bright Hub regarding SBA loans and how to obtain one and steps on writing basic business plan.
Write Your Executive Summary
Start out by writing your mission statement. Keep it focused and concise and explain exactly what your business is about. Keep it brief; don't ramble on with a lot of explanation. Next list all of the owners and what their function in the company will be. And then list how many employees you will need and what their jobs will be. Location of the business is very important to include here and describe how the location will be utilized and why the location you chose will be profitable. Describe the products or services you will be offering, banks that you deal with, and a short paragraph or two on the plans for your business.
Market Research
Research your market and write why your product or service will be successful over your competition, these are important elements of a business plan. Because your business has no history, you will need to explain your background and how many years experience you have that will enable you to build a successful business. Lastly, expand on the plans for growing your business.
Write a Market Analysis
This is where you will want to include all the information you have researched about the market you are targeting. Describe this target market including demographics, location of the market and the needs of the market. Describe all of your competition. You must show that you know what you are getting into and what you are up against. Include information on the history and trends on the type of business you are starting. In this section you should go into detail about your pricing structure. Include your marketing plan. Such as, where you plan to advertise, and how much you plan to advertise. In the last part of this section you want to list any restrictions to your product or service, how you will handle them and what it will cost to comply.
Every business plan should include a SWOT analysis or your strengths, weaknesses, opportunities, and threats. A SWOT analysis often shows what your business can do and how you plan on overcoming obstacles.
Business Plan Narrative
You can write a page or two of the details of the description of your company, the owners and managers of the company, and your products and/or services. If you feel you haven't been able to fully describe these things in your summary or market analysis then write out the details and include them here. Make sure to put a heading on each new subject at the top of the page. Consider the business plan narrative as the heart and soul of your plan.
Loan Details
The reason for writing the business plan is usually to show a lender all the things they need to know to make a lending decision. It is very important to complete this section well, especially if you have no business history. How much money you need, why you need it, and how you plan to pay it back are the questions that must be answered. They will want to know how much of your own money you are investing and where it's coming from. Include projected earnings here and make sure you back it up with research. You may also want to a few different loan amounts and how you can work with each one.
These are the basic elements of a business plan and if they are used effectively and care is taken in writing your plan, startup funding will come much easier.