Bright Hub's Business Accounting Software Guide: Tips for Choosing and Using Accounting Software for Your Business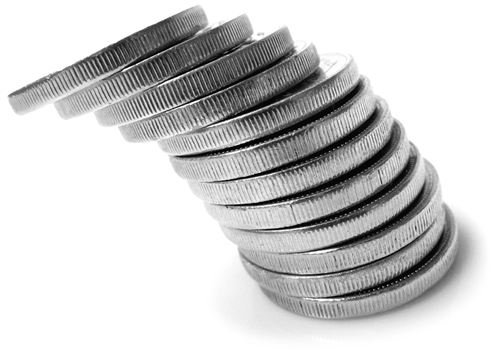 Determining Your Accounting Needs
Are you a new business owner? Are you tired of trying to remember everything about the entire year's transactions for your Certified Public Accountant (CPA) the next April? Do you dislike the bookkeeping part of business? Maybe it is time to consider purchasing accounting software to make your business life easier.
Choosing the appropriate accounting software for your business is one of the most important decisions to be made. Considerations should include such factors as business size, software features and the ability to integrate with other systems. After the initial software concerns are identified, it is time to focus on more specific items.
Specialty industries require specific software specifications. Most over-the-counter software package will often not accommodate the special requirements of an automobile dealership, a bank or an insurance agency. Many accounting software providers create different versions of their main product to accommodate certain industries. If your business falls into a specialty niche, you may want to take a closer look at more specialized products.
After the selection has been narrowed, customer support from the software manufacturer should be considered. If a business does not have an internal software support team, excellent outsourced customer support is crucial. Accessibility of the support team during weekend and holiday hours should also be explored. Often times, free download software packages do not offer any customer support, but rather are limited to help entice the purchase of a more advanced product. As a new business owner, cost may be the most pressing concern. And many software companies will allow potential paying customers to test drive software for a trial period without any cash outlay.
Macintosh users cannot utilize the same versions of software as others. There are many options available. Many of the same software companies also offer versions of the same accounting software packages for this popular computer brand's users.
When the guide has been fully reviewed, your choices will probably be narrowed down to two or three. A closer examination of the remaining products is warranted. Remember this is a very important business decision that will affect every accounting aspect of your business for a long time to come.
How to Choose the Right Accounting Software for Your Needs
Assessing business size is a very important first step to determining your financial software needs. Specialized industry participants may be looking at higher costs for this type of software. The level of customer support required will be another factor to consider.
Choosing Specialized Accounting Software for Automotive Businesses
New automobile dealerships are very heavily regulated and controlled by the manufacturers' wishes. Such regulations require a very special accounting program to ensure compliance in spite of employee turnover. This review explores the industry software standard providers, as well as a few other entrants into this niche market.
Top 5 Accounting Software Options for Church and Non-Profit Organizations
The non-profit industry presents very special challenges for software providers. Not only are there many types of businesses covered in this area, but also the regulations are very different from sector to sector. Churches, associations for homeowner organizations, some schools and even United Way organizations are examples of the variety of business types in this sector.
Business Programs for the Successful Plumbing Company
Many business accounting programs are available to run a plumbing enterprise more efficiently. Rather than focusing on a specialized industry software package, the author of this article takes a refreshing approach to successfully structure your plumbing business. Software module integration and suggestions on the initial setup help advise the plumbing business owner on the correct way to configure his accounting layout for success from day one.
Free Windows Accounting Software Options
Even if a business is just beginning, any software package that will enable the capture of income and expense information will lower your CPA invoice at year end. Aggregation of the required information to assemble the tax return will assist the year end preparation work. And, simple reports will enable the entrepreneur to better assess his financial situation.
Where to Find Free Accounting Software
Bright Hub explores some free software available on the web. Some good points are emphasized. Download safety should be assessed by a computer technology professional. Read the fine print to ensure if the software is truly free or is just free for a defined trial period.
Five Business Accounting Software Programs for the Mac
Quickbooks 2010 for Mac, MoneyWorks Gold, Connected Precision Accounting, Finance ToGo, and MYOB AccountEdge are rated for performance and features. Prices range from $45 to $600, covering a flexible range of options for Mac users. The strengths and weaknessess are detailed and examined for an easy and quick review.
Choosing the Best Mac Accounting Software
Some freeware and online based software options are explored. In today's Internet world, more users are considering online based software the way to go. The iPad and iPhone are also discussed as part of some software integration packages.
Small/Home Business Accounting on the Mac
Some alternative accounting software choices to Quicken and Quickbooks are offered. MoneyWorks, FirstEdge, AccountEdge and Billings are featured. Each software has a listing of features along with the author's feedback as to viability for the average small business or home office user.
General Ledger Applications That Will Make Your Life Easier
The process of choosing accounting software may be overwhelming. Quickbooks, Sage Peachtree Accounting, Zoho Books, Medlin General Ledger and Wave Accounting softwares are discussed and presented for review in this guide along with a pros and cons section for each software, featured for comparative purposes.
How to Use Quickbooks: Learn the Basics
An overall presentation of Quickbooks explains to the reader when the software should be used according to their business volume. Where to begin using the software, how to guides, and Quickbooks class offerings are discussed. This article features a wonderful overall presentation and introduction to the software and its offerings.
Home Office Accounting Software Made Easy
LessAccounting software is explored with a pro and con approach. The software is meant for the small business owner operating out of his home. Less Accounting was designed for the business owner who is not accounting oriented, but would rather just oversee field operations.
LessAccounting Application for Your Small Business
The author presents another point of view for LessAccounting software. The small business owner should definitely review this software to determine if it is right for his accounting software requirements. This web-based application is designed for freelancers and owners looking for a streamlined accounting software.
Quicken Home & Business Software
Quicken is one of the easiest to use personal software packages on the market. The pros and cons of Quicken are presented for the small business owner's consideration. Every small business owner operating in a home environment should consider this presentation.
As the market for web-based software continues to grow, more online accounting programs are hitting the market every day. Even developers of desktop solutions are designing online counterparts for their products. As we come across these applications and review them, we'll add our reviews to this list.
When looking for accounting software for your business, what features matter most to you? Are you having trouble trying to find a product that meets your needs? Leave us a comment below and maybe we can help with your search.
References