How to Compare PayPal vs. Merchant Accounts: A Look at How Each Can Optimize Your Business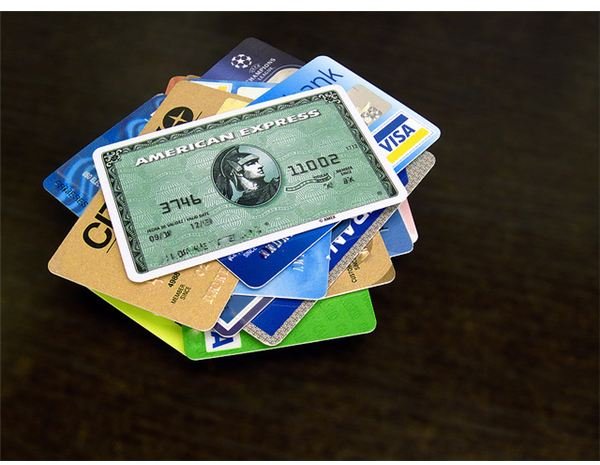 Accepting credit cards is a big step for any burgeoning entrepreneur. It shows that you're ready to take the risk that is associated with credit card processing in order to increase your profit margins.
There are literally thousands of existing options and methods for accepting credit cards. A major player in the game is PayPal.
They offer a variety of merchant accounts to compete with traditional merchant account providers. Take a look at PayPal vs. merchant accounts to help decide which makes the most sense for your business.
The Basic Differences
PayPal touts itself as being an awesome solution for sellers. Anyone with an email and bank account can pay instantly, putting funds into the seller's hand in no time. There is no doubt that PayPal revolutionized payment systems and provided credit card payment access to untold numbers of people.
However, PayPal does have a self-limiting feature and that is they are purely an online entity. There are no credit card machines of any type offered. There is an option to phone in a credit card, but it is not very convenient when compared to swiping a card. The other drawback to PayPal is the fees. In general, the fees are higher than standard merchant accounts. There is an option for obtaining lower fees, but you must process transactions in volume.
Unlike PayPal, a merchant account offers the seller the ability to swipe cards in a number of situations. In fact, a vendor can purchase an attachment for a smart phone that swipes and runs the transaction. No more having to purchase an expensive portable cellular machine.
An advantage of traditional merchant accounts is lower fees. Merchant accounts, in general, expect that a certain volume will be generated to maintain a lower fee and transaction cost. This can be a limiting factor for the small-time business person who does not have a large amount of monthly sales.
Comparing Traditional Merchant Account and PayPal Fees
Fees are the number one issue that comes with accepting credit cards. They eat into the merchant's bottom line, much more so than a fraudulent card or charge back. PayPal's fees are graded, meaning that they charge less the more you process. Traditional merchant account fees have a wide range of cost because of the amount of companies offering credit card processing.
The typical fee structure of credit card processing is thus: a monthly access fee, a per-transaction fee, and a percentage of each transaction. All vary widely depending on the processor and the purchase volume.
Here's a look at PayPal fees:
No monthly fees for all but one card processing service.
2.9% + .30 per transaction on volume up to $3000 per month.
2.5% + .30 per transaction on volume between $3001 - $10,000 per month.
2.2% + .30 per transaction on volume between $10,001 to $100,000 per month
1.9% + .30 per transaction on volume above $100,001 per month.
PayPal's Website Payments Pro charges a $30 monthly fee for access. However, there are value-added services that are not available in any other payment arrangement.
As mentioned before, traditional merchant accounts vary widely in fee structure. What follows is an average derived from various merchant service providers:
Gateway fees for accessing the service every month - $10.00
Statement fees - $8.00. Providers send a statement every month, and charge for the paperwork.
2.1% removed from overall sale.
Average processing fee - .22
Monthly sales minimum - $20.00
One major difference between the two is the cost to set up an account. PayPal is a "free" service in that it costs nothing to set up the merchant account. Opening a traditional merchant account starts at $100 and goes up from there, depending on what type of services you need. A terminal of some sort needs to be purchased for a merchant account, but refurbished units can be purchased and set up with a minimal investment.
Selecting a Merchant Account Provider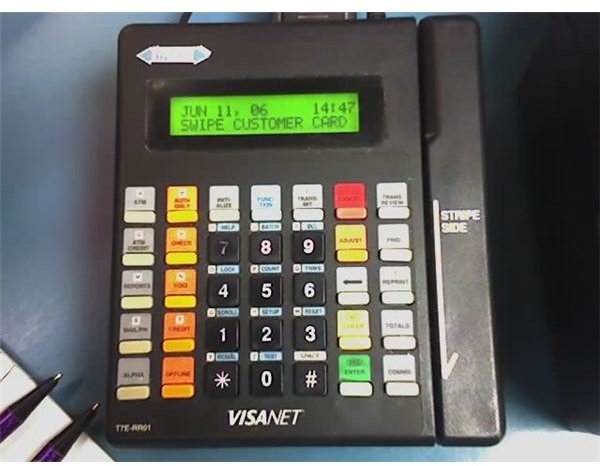 Now that you've seen what the deductions per transaction are going to run for both types of accounts, it's time to decide on a provider. Or should you decide at all?
There is nothing that says that a business owner cannot have both PayPal and a traditional merchant account. The more flexible a customer perceives a seller to be, the more likely they are to make a purchase.
It all comes down to how you decide to sell. Are sales going to be via eBay? A dedicated website? A booth at a craft show? If you are doing all three and more, then by all means, offer PayPal and non-PayPal options. Not every customer likes to use PayPal and many prefer to input their card information directly.
Don't hesitate to be picky when selecting a merchant service provider. There are many providers out there who are fly-by-night types. The best thing to do is to sign up with a reputable provider, such as a bank. Also, don't overlook your own bank. Many are merchant service providers and tend to give lower fees to existing customers.
The PayPal vs. merchant account debate is somewhat equally balanced. Each provides a service in a manner the other does not. The only "edge" either has is in the value-added services that come with opening an account.
References
Image credit: Andres Rueda - https://www.flickr.com/photos/andresrueda/3027534098/in/photostream
Image credit: Credit Card Terminal by lz cool under Public Domain license
Personal experience with PayPal and traditional merchant accounts
Fee schedule for PayPal, https://www.paypal.com
Author unknown, "How Much Does a Merchant Account Service Cost?," https://www.costhelper.com/cost/small-business/merchant-account.html