How to Perform a Comparison of Accounting Software When There Are so Many Choices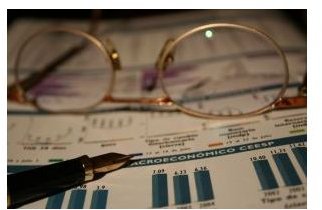 When running a business, one of the most important business tools needed is accounting software. By entering data, such as purchases, sales and other expenses, into the software, you can quickly run different reports to find out how well your business is doing. But how do you know which is the best program for you to purchase for your business?
Before heading out to the store to make a comparison of accounting software programs, you should sit down and think about what you are looking for in software. If you are not sure what types of things to consider in your accounting software, here are some ideas to help you.
Business Size
A small, home-based business is going to need less out of their accounting software than a multi-million dollar business is going to need. Depending on what your business goals are, you will want to see if you can upgrade to another version or purchase additional modules as your business grows. For instance, if you are a small business with no payroll needs, you can find many options, including free accounting software. If you are a larger business, you will need a more robust program such as Accpac or Quickbooks.
Industry
Some industries have software specifically made for them that you may want to get. Keep in mind that this speciality software will likely be more expensive than what you can buy at your local office supply store. For someone who works in an industry where you bill people for your time, you may want a program such as BillQuick 2011 that is setup specifically to do billing.
Features
What features does the software offer? This may be what will help you make a decision when it comes to a comparison of accounting software. Can the software integrate your credit card processing? Can you reconcile accounts through the software? Will it help you create a budget? Will you need to handle payroll transactions? Do you need the software to track inventory? Will more than one person need to work on the accounting at once? The more the software is able to do, the more complicated that it may be to use and learn and the higher the price may be.
Integrates with Other Programs
Will the accounting software be compatible with other programs you may be using? For instance, if you want to be able to email out invoices then the software needs to be able to work with whatever email program you are using. Of course, if it doesn't, you can save the invoice and email it separately, but this can be quite time consuming. Another option to consider is if it is compatible with your banking website to make some of your accounting easier.
Customer Support
Check to see what you get for customer support with your software. You may get a certain amount of time free once you activate your program or you may have to pay separately if you want to access the support lines. Support may be offered through phone or Internet chat. The bigger and more robust the program is, the more that extra support will cost, but more likely that there will be some support included in your purchase.
Accessibility
Does the program install directly onto your computer or do you use it through the Internet which allows you to use it from multiple locations? Can you install it on more than one computer in case you want a version at work and a version at home?
Recommendations
Talk to people you know who work as accountants or who run a business and see what they are using and what they recommend. If you are looking to work with an accounting firm, you can talk to them and see if they have software that they can recommend for you to use.
By knowing what you are looking for in your accounting software before you go shopping, you will save yourself many headaches and some money. Regardless of your needs, there is an accounting program out there that will fit your needs.
Sources
Photo: sxc.hu/gallery/Ulrik
https://smallbusiness.chron.com/small-business-accounting-software-comparison-5241.html
https://financialsoft.about.com/od/smallbusiness/ss/Accounting_Soft_2.htm