Free Windows Accounting Software Options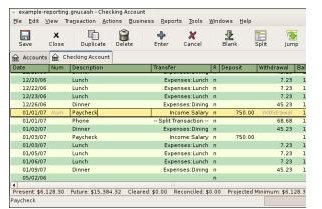 Free Windows Accounting Software Options
When you are running a business, it is important to use a good accounting system. There are many different, well known programs available, but they can cost a lot of money. If you are just starting up and cannot afford a few hundred dollars to buy accounting software that is okay. There are a lot of free accounting software programs that can meet your needs. Groups that are charities or non-profits likely will benefit from free software as well.
Microsoft Office Accounting Express
This software has been designed for someone with basic needs. Features included in this software include the ability to create estimates, track your invoices and payments, pay your bills and track the expenses and create reminders. You can also link to your Word and Excel programs if you have them. If your company wants to accept credit cards and you haven't found a processor yet, you can also process them through this software. This is a light version of Office Accounting Professional and as a result some features are not included, such as sales and purchase orders, cash flow forecasting and fixed asset manager.
You can download Microsoft Office Accounting Express here
GnuCash
Another option for free windows accounting software is called GnuCash. It is available for multiple operating systems inc
luding Windows, Mac, and Linux. When it comes to features, this software gives you the ability to do double entry accounting as well as invoices, reconciliations and reports and graphs. If you are involved with the stock market, there are several features that work with stocks and bonds. Some of the advantages of this program is that it can work in multi currencies, it has a simple and easy interface, and you have the ability to create your own report templates. As this is open source, there is no cost to use it, but a donation is appreciated if you enjoy the program.
Simply Accounting First Step Express
This is a free software program created by Sage Software for small and home based businesses. It is a Canadian program and therefore the target audience is Canadian businesses. It is for those that have a relatively simple business, but it is still able to do invoices, pay the bills, track your revenue and expenses, and also work with the different taxes such as GST, PST and HST. This program works on Windows with either XP or Vista.
Turbocash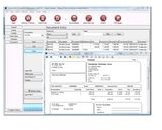 Turbocash is a robust accounting program that is free for people to download and use. It includes functions that you usually have to pay for, such as inventory control. It also has multi-company and multi-use capabilities built-in, which can be helpful for a business where there are a few employees and they handle different areas of the accounting. This software is flexible in that it can be configured for use in any country, and if your language and country is not in there yet, chances are it will be added shortly.
Open Office Spreadsheet
The free accounting software options offered by Open Office, are an option for someone who is familiar with accounting or has a very simple business that does not require anything fancy. A spreadsheet will allow you to record your transactions; create various reports and some graphics. This is a much more manual option than the other ones out there.
For those that have a new business, chances are you are looking for ways to save a few dollars. Using free windows accounting software is a great option to help your business budget. Not all software is created equal, but when it is free, you can try more than one program before you decide on which one you like best.
References
https://download.cnet.com/Microsoft-Office-Accounting-Express/3000-2066_4-10599757.html.
https://www.gnucash.org/download.phtml
https://www.simplyaccounting.com/productsServices/accounting_solutions/first_step_express