Best Non-Profit & Church Accounting Software: 5 Excellent Choices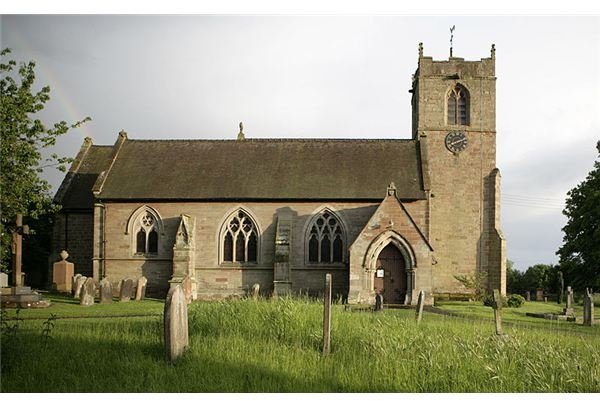 Available Software Choices
Many non-profits use popular accounting software products like Quickbooks and Quicken. However, non-profits have many things they must keep track of including contributions, donations received, and the annual audit. Obtaining accounting software for churches or other non-profit organizations means you may want to look into specialized accounting programs that keep all these elements of your business in mind.
Here, we'll look at some top software picks to help your accounting software needs if you are a non-profit including:
Quickbooks Premiere for Non-Profits
PowerChurch Plus
ChurchSoft
ChurchPro
Shelby, Inc.
1. Quickbooks Premiere for NonProfits (5 out of 5)
Quickbooks offers its Premiere accounting software—even one that is geared toward nonprofits. At a cost of around $320, this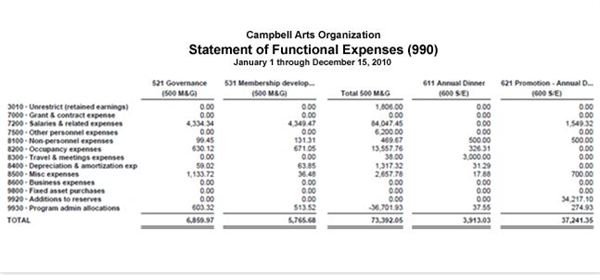 nonprofit software is essentially the same as other Premiere products from Quickbooks—but with a few useful offerings. In the nonprofit edition, you'll be able to track contributions and identify largest donors. It also comes packed with the tools you need to create the IRS-required form 990 for nonprofits.
This accounting software for churches also includes a great chart of accounts that follows IRS regulations regarding nonprofits. Many report features such as balance sheets, profit & loss statements, and income and expenses are one-click and print. You can import data from Excel to this version of Quickbooks as well. Quickbooks is available for both PC and MAC operating systems. It also offers donor/member entry and remembers them with a quick keystroke. Quickbooks is easy to set up and the user interface is nice, but there are some drawbacks.
If you don't understand accounting basics at all, you may want to take a Quickbooks training class. Why? Quickbooks is capable of many reports, journal entry areas, and other accounting tools. It's often easy to post an entry twice causing inaccurate reporting. Another flaw is if you need payroll software, that's extra with any Quickbooks product. Still, because many community colleges offer Quickbooks training and certification and almost all CPA offices are familiar with the program, I'd say this is your best bet.
2. PowerChurch Plus (4 out of 5)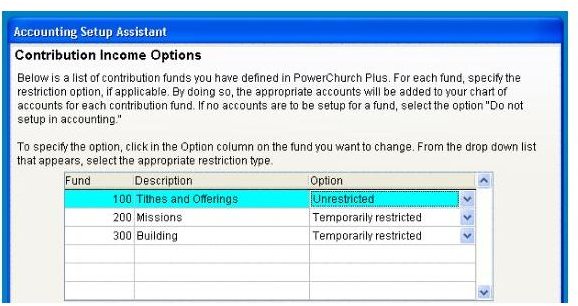 With PowerChurch Plus you have two options. You can purchase the program for around $400 or opt for the cheaper PowerChurch Plus online that is accessible at any computer at any time in a Software as a Service (SaaS) format. The online offering will cost you $99 to setup up with monthly fees. If you need to manage more than one location, the online version may be your best bet.
What I like about PowerChurch Plus is that it can be used by those not so familiar with accounting procedures, although your tax professional still has access to the more complex based on your journal entries. This accounting software for churches offers an easy to start-up interface whereby you start entering account balances, members, donations received, revenue and expenses, and more. You can print simple accounting reports such as a balance sheet or profit and loss. Payroll features are not extra and are integrated into the program. Another nice feature of PowerChurch Plus is its ability to do other church or nonprofit tasks such as make member lists and send out newsletters directly from the program.
It's available for both PC and MAC computers and comes with a great support and forum network—all free with the program. Updates are annual and are around $150. Because it's geared toward churches, it also restricts itself to the rules of the Financial Accounting Standards Board (FASB) when it comes to restricted gift tracking.
3. ChurchSoft (3 out of 5)
ChurchSoft is another option for accounting software for churches. Like some other nonprofit accounting offerings, you have to send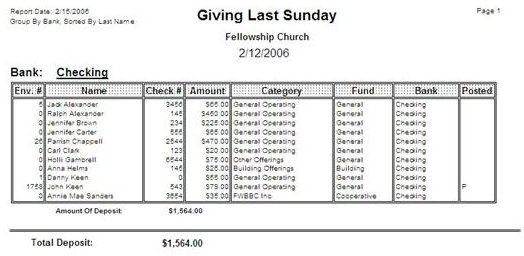 in your nonprofit organization's name via an e-mail to view the demo—something that's a little annoying—especially for a reviewer. You can get an idea of the type of reports available here. Their latest software Assist 5.0 costs around $400 (for one user) with a perpetual license. If you want to add school church software, that's an additional $150 and they offer three levels of support, the cheapest starting at $99 annually.
Assist 5.0 does offer great accounting reports, member and contributor organization, payroll, budget tracking and snapshots of accounts by type, etc. Data entry is easy at the onset; however, again, a knowledgeable bookkeeper is probably your best bet if you choose this software. Otherwise, you'll pay support to help you. It's available for Windows only, including Windows 7, and is now available in a Spanish version.
4. ChurchPro (5 out of 5)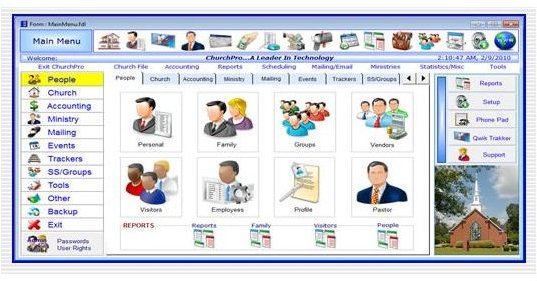 Available through ChurchPro is another software account program for churches; however, it's also a total management church software. If offers over 200 forms and 800 financial/member reports you can print out easily. It works with Windows only, including Windows 7. You can maintain all accounts including receivables and payables and the easy-to-use interface allows you to customize your chart of accounts. One license/one person costs around $400 annually and updates are free; however, support costs around $300 per year and if your church offers a school, additional church school accounting software will cost you $500, although it's worth it with all the record-keeping and tracking features you may need for a school.
The company has a one-year online data bank to back up your data in an SaaS format; however, the cost is $158 annually, and there are setup fees: Responsible church administrators would do well to skip this fee and simply back-up the system on their own. It is touch-screen capable, a nice feature, and the colors on the user interface make this software fun to use.
Accounting is a breeze, simplified and easy to use in this software and it doesn't take an accounting expert, although your CPA or tax preparer has access to many reports via journal entries. It has remember-type tracking for members, contributors, donors, and even a payroll feature. I do like this church software for accounting—even if the cost is a little higher than some others if you opt for the support.
5. Shelby, Inc. Version 5.0 (3 out of 5)

From Shelby Inc. comes church management and accounting software, now in Version 5.0. Right off, I don't like the idea of "module"-based software. Why? This means you have to buy one module for church management, one for accounting, and one if you have a school, etc. There is no all-in-one program—and none of the modules are cheap. Take a look at their .pdf brochure to see what I mean. Based on what you pick up, models start at $900 and go all the way up to $1,800, and support for one year is also based on module selection.
Shelby Version 5.0 can do a lot, even import from Excel, plus manage your members, donors and financial outlook and fiscal status, but the accounting side, although easy to set up, will require an experienced bookkeeper or someone that has received the proper training from Shelby.
I couldn't find one screenshot of any features or reports—even the main user interface–although I did find a list of features. They do have a place to sign up for free webinars on how the program works and looks. However, when I clicked on that option, no webinars were available at the time of this writing.
Wrap Up
When it comes to any sort of accounting software for a church or nonprofit, your best bet is to obtain some demo CDs or watch sample demos before you buy. It's also a good idea to have your bookkeeper or tax professional on hand to view each demo to determine the right software for your nonprofit or church.
I'd stay away from module-priced offerings—they can really start racking up with the more features you want once you find out they don't come with the basic versions. All in all, I'd choose Quickbooks or ChurchPro. Finally, if you need non-profit or church accounting software, much like auto industry accounting software, I'd ask some other churches or non-profits what they are using as well as the difficulty or ease of use level.
Still trying to find the right program? Check out Bright Hub's Guide to Buying and Using Accounting Software.
Product Info & Screenshots Courtesy Of:
_Quickbooks - https://quickbooks.intuit.com/premier/nonprofit-features/_
_PowerChurch Plus - https://www.powerchurch.com/products/pcplus/?id=123_
_ChurchSoft - https://churchsoft.com/_
_ChurchPro - https://churchsoft.com/demo.php_
_Shelby, Inc.- https://discover.shelbyinc.com/v5discover.html_
References