Advice, Tips and Resources on How to Start a Tour Company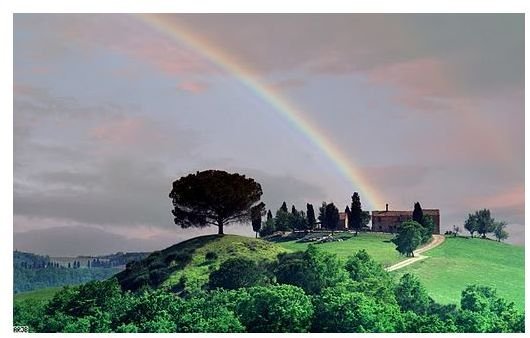 Skills Required
While starting a tour company does not require any professional qualifications, the following skills are of vital importance for the start up entrepreneur
Ability to deal with uncertainty
Ability to handle pressure
Ability to strike up rapport with people and persuade them do favors
Awareness of emerging trends
Needless to say, the entrepreneur must also require thorough hands on knowledge about visa regulations, immigration procedures, places of tourist interests, political situations, accommodation and transportation trends, festivals, history and culture, and all other aspects of the designations offered.
Positioning
Now, on to how to start a tour company!
The first consideration is to identify the market, and requires selecting a niche. Tour operators can offer overseas cultural tours, domestic sightseeing tours, adventure or nature tours, or any other niche. Another type of specialization is the budget tour operator catering to the price conscious, or the luxury tour operator catering to people who value experience over money.
Look into the demand and what competitors offer before targeting a niche. For instance, many surveys indicate ecotourism, with a $77 billion market as the fastest growing tourism segment in the United States. A national survey by the US Fish and Wildlife Service finds that 31 percent of Americans over 15 years observe and photograph wildlife. Another survey by the National Survey of Recreation and the Environment finds that 94.1 million people observe wildlife or wildflowers, and 69.4 percent of people indulge in bird watching. Other surveys indicate that 55.1 million American travelers prefer nature, culture, and heritage tourism, and that the number of visitors to national parks increased from 220 million in 1980 to 256 million in 1990 to 277 million in 2004. Such surveys indicate the market potential for such tours.
Licenses and Registrations
Starting a vacation tour company requires a business license from the local county, registering a fictitious business name, registering the business structure if required, and checking for any zoning ordinance if setting up a home office, just as it is the case with all other businesses.
The American Society of Travel Agents (ASTA) provides certification courses to register as a Certified Travel Agent. While such a certification is not mandatory, it lends credibility to the business.
The United States Tour Operator Association and National Business Travel Association are two major professional associations that represent the industry. Membership in these organizations lends credibility, provides visibility, and helps gain useful and up-to-date information on the travel industry.
Registration with the Airline Reporting Corporation (ARC) provides an ARC number that allows issuance of airline and transportation tickets. This registration usually requires a bond of $20,000 and two years experience in the travel business.
Insurance is necessary for tour operators. One good place to approach for insurance is Independent Insurance Agents & Brokers of America (IIABA).
It is advisable to open two bank accounts, one for the business operations, and other for receiving amount from clients.
Infrastructure
A big advantage of starting a tour company is the little investment required. The business depends on networks and referrals, and the start up infrastructure requirements include a small office, which can very well be a home office, a telephone connection, brochures, visiting cards, and a website.
A dedicate telephone system is the lifeline for the tour business. A toll-free 800 phone number is the best option to encourage people to call up and inquire about the services offered.
The attractiveness and quality of the website can make or break the business. The best website offers comprehensive information about the tour packages and information on destinations offered by the tour company, which will prompt the viewer to a definite call of action such as "click here to order" "call 1-800-xxx now".
A colorful brochure is essential to describe the journey and attract clients.
Organization
The success of a tour company lies in effective organization to ensure a pleasant experience for the client.
People come to tour operators to eliminate the uncertainty, do away with the hassles of arranging the tour themselves, and to take advantage of the tour operators' specialized knowledge and expertise. Success of the tour operator, therefore, depends on effective organization.
A tour operator provides the following major service to clients:
Travel arrangements including flight ticketing and transfers, and knowledge of baggage rules
Visa arrangements for international travel
Reservation of hotel accommodations
Sightseeing arrangements
Information of local culture, customs, and places of interest
Dealing with emergencies such as accidents, missing connecting flights due to delays, and illness
Providing such services effectively requires a set-up at the destination. Having a branch establishment in a remote location is possible only for big national level tour operators. The only other alternative is striking local tie-ups at the intended destinations.
Ways to tie-up include:
Approaching hotels and accommodation providers directly or through the Internet
Approaching airlines or tour operators for ticket bookings
Arranging for a local tour operator to receive the client and be on stand by to attend to any medical, diplomatic, or financial emergency
It is always advisable for the start-up tour operator to undertake a trip to get first hand experience of what the client will undergo. Small time operators would need to accompany the touring group themselves, while big operators hire tour guides for this propose. For customized tours, the tour operators will need to have a tie-up with any other operator at the destination, to meet and guide the tourist.
Publishing a comprehensive guide containing information of the itinerary for the benefit of the tour participants is a best practice.
It is also important to establish policies such as refund policies for no-shows or cancellations.
Marketing
Irrespective of the niche, the bulk of vacation travelers would be middle and higher level people employed with middle and large corporates. About 75 percent of the American workforce enjoys vacation leave, offered by the company as part of employee benefits program. Other possible customers include retired people out to explore the world and nature, people taking a break from work or transition between jobs or career to recharge their batteries, or students exploring the world before settling down on a career.
Possible ways to attract clients include:
Internet advertisements through Google Ad Sense, banner ads in popular websites, and other sources
Starting a travel blog and participating in travel and tourism forums and an expert of the niche to propagate the website
Traditional advertisements and press releases in newspapers and journals
Approaching companies directly with special offers for staff
Awareness of local customs and regulations at destination
Participating in travel shows and trade fairs
Listing in directories of trade organizations such as Specialty Travel Agents Association (STAA) and American Society of Travel Agents (ASTA)
Pricing
The most important consideration on how to start a tour company is the pricing component.
The low entry barrier means that the field is highly competitive. Unless the niche is an experience that others do not provide, success depends on competitive pricing. This requires keeping overheads to a minimum and ensuring that every dollar spent on advertising yields the maximum.
The pricing component needs to set aside a portion for contingencies. Things can go wrong. Canceled flights, injured people, stolen passports, and other issues are all part of operating a tour company. The ability of the tour operator to handle such crisis's can make or break a reputation.
References