Exploring Great Market Research Tools in Business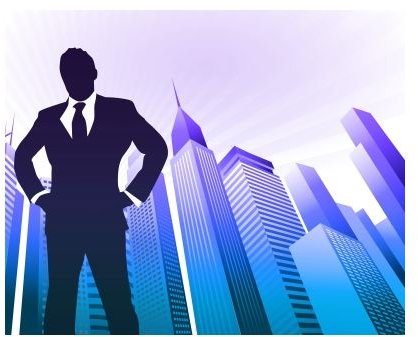 Introduction
Companies conduct market research to learn more about their customers, keep up with market trends and forecast future business conditions. Companies can stay competitive in the marketplace by frequently conducting market research for new and existing products. Customer feedback on products, services and the effectiveness of company branding is important to company executives as they make decisions about the future of their business.
5 Great Market Research Tools
Social Media
Social networking sites such as Facebook and Twitter have become instrumental in helping companies keep up with customers and their needs and interests. These websites give companies easy, interactive and fun ways to complete customer satisfaction and product surveys. Advantages of using social media as market research tools are that these websites can easily and quickly capture data that changes rapidly and that these websites are an efficient way of reach a massive amount of customers. Disadvantages of using social media websites are that maintenance can be time-consuming and that the technology changes often. Companies often have to allocate a separate person to handle developing and interacting with customers on these social sites to maintain them properly.
E-Polling
E-Polling involves conducting online surveys on a company's websites. Polls are usually short surveys that popup when a person logs in or clicks on a link. Polls can be highly interactive in that they report results instantly as the user enters a response. This instant feedback is one of the biggest advantages of using polls. Tracking and ease of use are other advantages for companies using polls. A major disadvantage of a poll is that it cannot be used for longer surveys or more complex survey questions.
Email Marketing
Email surveys are ones that are sent to a customer list or prospect list through email. Sometimes, companies send email invitations soliciting customers back to a website that contains a survey. The Direct Marketing Association (DMA) reported in 2010 that email surveys produced a 20% open rate as opposed to only a 4% open rate of postal mail surveys sent to customers. Advantages of email surveys are the higher response rate from recipients and the ability to track user behavior with them. For instance, companies that send email surveys can track if a user opens the survey, how the user responds to questions; if the user closes the survey or unsubscribes. A common disadvantage is the cost of the survey itself because of the technology and amount of interactivity involved.
Surveys by Mail
Some companies still prefer mailing surveys to customers even though there is plenty of technological present to support converting to electronic surveys. Some benefits of using mail surveys are that they are often better for collecting anecdotal data from users. Mail surveys are also good for customers who are less tech-savvy such as seniors or those without access to technology. Some disadvantages of mail surveys are the cost, less response from customers and the increased amount of time to receive responses and the amount of work required to code responses from participants.
Website Tracking
In addition to the separate market research tools available, many companies use their own websites for tracking customer behaviors while on a website through cookies. Cookies are small programs that attach to customer's computers and track their behaviors when visiting a given website. The benefits of website tracking are that they are an automatic solution and an easy way to code data. The disadvantages of this approach are that tracking cookies are invasive and prone to spreading viruses on computers.
Why it is Important for Companies to Do Market Research?
Conducting marketing research is essential for companies to gain competitive advantage. Companies should stay cutting edge to continue to thrive in the marketplace. Also, companies must continually gauge the needs of customers, changing technology and times.
References
Direct Marketing Association – 2010 Response Rate Trend Report
https://www.the-dma.org/cgi/dispannouncements?article=1451
StatPac.com - Tutorial on creating surveys
https://www.statpac.com/surveys/
(Photo courtesy of WikiMedia Commons, https://commons.wikimedia.org)