Where to Find Free Classified Ads For Any Product or Service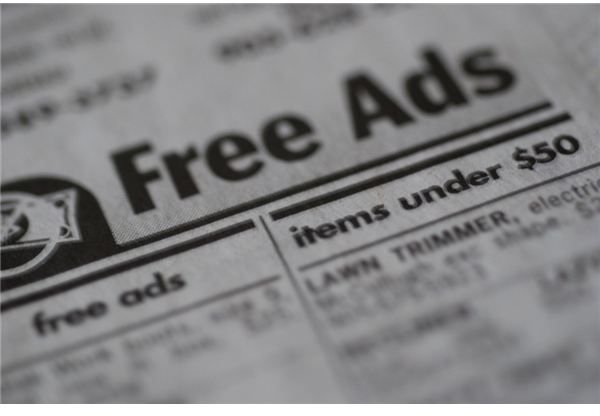 It can be difficult to find the correct measure for placing free classified ads to help with your small business advertising needs. Some of the larger sites seem bogged down with spam, while others have such strict guidelines it becomes nearly impossible to advertise your services or needs without being uselessly cryptic. This can make a reliable source of advertising elusive for a small business owner whose sole source of marketing may be online free classified ads.
Although larger towns and cities may have their own source of free classifieds sites limited to their local area, what are the options for those who need to post free ads nationwide or even globally?
Free Classified Ads Websites
Although there are a few and some that are highly traveled and effective, they are not the only options available to those who are
looking for a great place to post free ads.
FreeAdLists.com is one of the alternatives to the more well known free classified ad sites. This system allows users to post one ad that can be displayed to all US cities and Canada. This can save loads of time if the business is one that can benefit from national free classified ads.
This is a great option for business owners who spend considerable time or resources posting ads in cities around the United States. Since saving time and money are key to getting a small business off the ground, utilizing some of the free classified ads sites that have options to post in more than one city are highly beneficial.
ClassifiedAds is another alternative site. Although the format of the website can make finding specifics a bit tedious, the alternatives will make the search time worthwhile. With the ability to post to a specific city as well as a list of predetermined posting areas, this can be just what is needed to get the word out on what products and services your business has to offer.
Although this format does not lend to easy nationwide posting, it does offer one more free resource that can help to boost a business for little to no cost at all.
Ziply is also a helpful source for free classified ads. However, unless in or near one of the larger U.S. cities, this may not be the best source. It can be helpful to post free ads to sites like Ziply even if the coverage leaves something to be desired, though.
The Reasons Behind Moderation in Classified Ads
It is helpful to remember that free classified ads websites are indexed just like any others. Although this may be some of the reasons for restrictions on the content of classified postings, it is also a great benefit to the posters. So while sites like FreeAdLists.com, Ziply.com and ClassifiedAds.com may have restrictions on allowing URL's or specific information in the body of the classifieds post, this is not going to be harmful to advertising the product or service at all.
In fact, administrators are there to see that an ad doesn't spam the same key phrase repeatedly, ensuring that the page containing the ad will not be penalized by the search engine crawlers when they stop by. By keeping the ad search engine optimized, they are in fact attempting to send your ad, on their site, straight to the top.
References
Picture Credit - Morguefile.com/Kevin P