Bad Vision Statements: Examples of What to Avoid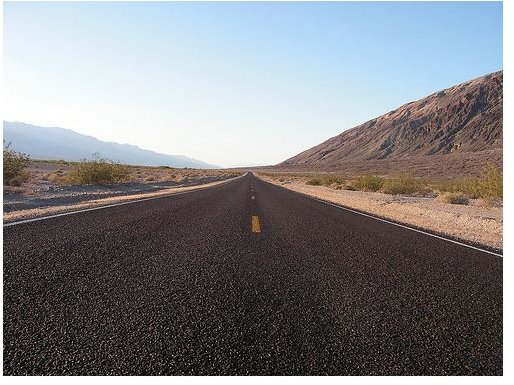 A vision statement describes the organization's desired size, structure, and sphere of influence in the future rather than as it currently exists. It elucidates the long-term purpose of existence of the organization and the values that the organization espouses.
A good vision statement provides a clear focus and direction for the business and inspires the organization's stakeholders. Poor vision statements in contrast offer no inspiration, no energy, and no direction. Moreover, the wordings of good vision statements remain unique to the organization whereas poor vision statements easily fit any company or organization.
Image Credit: flickr.com/Wouter Kiel
Poor vision statements usually:
use generic phrases instead of developing the organization's "winning idea" or something that makes the organization different from its competitors, or the key measures of success
confuse the visions with goals and objectives, and describe the process or the method rather than the outcome, without providing a measure of success
are written in the future tense, signifying that the present is entirely different
do not have a powerful introduction that captures the memory
do not evoke emotion or passion
speculate rather than plan
Some examples of bad vision statements phrases that find application in many vision statements include:
"Maximize our customers' ability to get their work done"
"Develop, deploy, and manage a diverse set of scalable and strategic knowledge management tools to serve our customers, improving the possibility of overall satisfaction among our diverse customer profiles."
The first example is too broad and does not specify how the organization plans to help customers get their work done. The second example resorts to the use of complex language but still fails to convey any substantial or strong idea. It still uses generic phrases, and remains broad in nature.
Analysis of Some Corporate Vision Statements
Coca-Cola's vision statement reads as follows:
"Our vision serves as the framework for our Roadmap and guides every aspect of our business by describing what we need to accomplish in order to continue achieving sustainable, quality growth.
People: Be a great place to work where people are inspired to be the best they can be.
Portfolio: Bring to the world a portfolio of quality beverage brands that anticipate and satisfy people's desires and needs.
Partners: Nurture a winning network of customers and suppliers, together we create mutual, enduring value.
Planet: Be a responsible citizen that makes a difference by helping build and support sustainable communities.
Profit: Maximize long-term return to shareowners while being mindful of our overall responsibilities.
Productivity: Be a highly effective, lean and fast-moving organization."
One glaring point of note in this vision statement is that it speaks in general purposes. If the fact that this is Coca Cola's vision statement is not mentioned, this vision statement would pass for just about any corporate or non-government organization into the business of beverage (and for just about any organization by replacing the word "beverage".)
Another sample corporate vision statement is of General Motors (GM) :
"GM's vision is to be the world leader in transportation products and related services. We will earn our customers' enthusiasm through continuous improvement driven by the integrity, teamwork, and innovation of GM people."
One issue with this vision statement is the presence of words such as "enthusiasm" and even "related services" open to various interpretations, and the use of many generic phrases without describing what exactly sets out GM from other companies who also strive for continuous improvement through integrity, teamwork, and innovation.
In contrast, Microsoft's summary vision statement is short and powerful:
"There will be a personal computer on every desk running Microsoft software."
eHam.net has a similarly powerful vision statement:
"To build the largest and most complete Amateur Radio community site on the Internet"
The vision statement is the soul of any business. A bad vision statement generates confusion, leads to a dysfunctional organization, and and fails to elicit the full emotional involvement of the stakeholders.
References
This post is part of the series: Writing Great Mission & Vision Statements
It's important to put some real thought into the mission and vision statements for your business before you even open your doors to the public. In this series, find useful tips for constructing these statements along with examples of what works - and what doesn't.