Four Ways to Help Keep Your eBay Business From Failing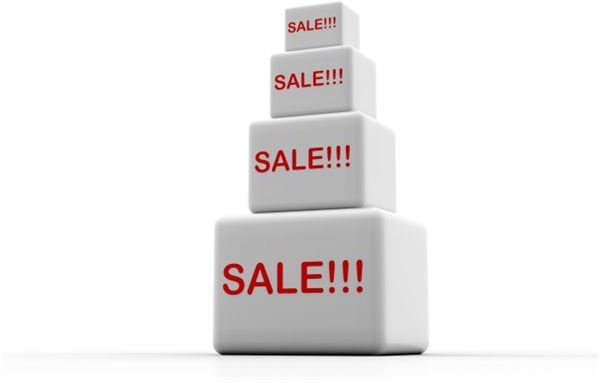 As with any business, running an eBay business carries risk and is not guaranteed to succeed. There are many reasons why your business may not be successful, but by knowing the most common reasons for failure you can take preventative measures in order to improve your chances at becoming profitable. Simply jumping right into running an eBay business can be very difficult without experience or knowledge of how the online market works.
Negative Feedback and Reviews
One of the most important things that eBay buyers review before making a purchase is the seller's feedback. After every transaction, your customer has the ability to leave either a positive, neutral, or negative summary of the purchase. Even a single negative in a sea of positives can intimidate some buyers, so it is essential for you to maintain a positive rating. In order to do this, you need to be very available so buyers are able to contact you with any questions or concerns. Attempt to solve any problems that arise in a reasonable manner, without further angering your buyer. By creating a detailed item listing, you can hopefully combat any problems, as buyers will know exactly what to expect throughout the entire purchase process.
Listing Titles
Another very important skill to master is the ability to create attractive, search friendly titles for your auction listings. When a prospective buyer searches eBay for an item that they wish to purchase, the search engine looks at your title in order to find what the buyer intends to buy. While the number of characters you can use is limited, try to include as much information about your product as possible in your title. Any additional details or features that separates you from the competition can be beneficial for sales.
Total Selling Costs
Understanding the various costs you will incur with your eBay business is another very important issue to consider. In addition to the cost of your product, there are a number of fees you must be aware of throughout the selling process. The most obvious is the eBay fee itself that is charged for selling on their marketplace. However, by accepting Paypal you also must calculate the cost of receiving payment from your buyer. Furthermore, the cost of shipping your item to the buyer needs to be considered. If you do not understand all of the costs involved in the selling process, your margins will likely be diminished and your business may not be sustainable over a long period of time.
Bad Photographs
One of the first things the majority of eBay buyers do is scroll the images of your product. Because of this, it is essential that you take multiple, well lit photos of all of the items that you are selling. In addition, you should take specific pictures of any special features to showcase the item properly. If you plan to sell used item, be sure to not only take photos of any potential damage or flaws, but also note these problems in your description so buyers are fully aware of any potential problems with the item. By not doing this, you will likely have a very unhappy buyer who may damage your feedback reputation.
Image: renjith krishnan / FreeDigitalPhotos.net