Company Mission Statements Examples that Work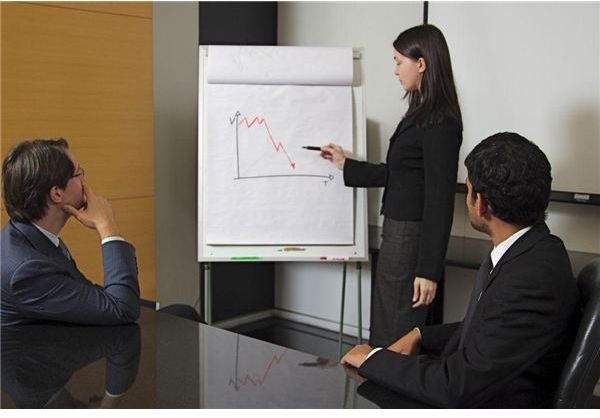 A compelling mission statement, also known as a purpose statement, eloquently and succinctly communicates the company's direction to its stakeholders. It can educate consumers on the types of programs and services your firm provides. An effectively written mission statement can even inspire management and its employees to improve performance outcomes. In this article, we will review the development process used to create effective company mission statements. Examples will also be provided that represent well-written statements.
The Mission Statement Defined
To develop an effective mission statement, an organization must involve a core group of stakeholders committed to the success and growth of the business. Leadership should be represented; however, the group should also include representatives from both your customer base as well as direct line staff. A diverse group of individuals around the table will ensure your mission statement speaks to a broader audience. Prior to developing the first draft, it is essential that the group answers the following questions:
Why do we exist (or what is our purpose)?
When we are performing at our best, what does success look like?
Who is our target customer base and what need(s) must we fill to effectively serve them?
What are we doing to meet our customer needs?
The final draft should answer each of these questions clearly and persuasively. In essence, a mission statement both articulates the business a company is in as well as the customer it serves. To learn more about this process, please read https://www.brighthub.com/office/entrepreneurs/articles/95383.aspx.
Additionally, a mission statement should relate to every product and service provided by your organization and clearly answer the question, "Why do we provide the services we provide to our customers?" Consequently, the development process and the final mission statement becomes a cornerstone and pathway to your company's product development initiatives. In other words, each of your products and services should directly correlate to the company's mission statement. In following this approach, a well-crafted mission statement will also serve as a guide to management when overseeing daily operations. Further, an effective mission statement emphasizes the company's customer needs rather than the products they provide. After all, products and services may become obsolete with the development of new technologies. The following are two company mission statements examples that in very different ways, fully satisfy this requirement.
Mission Statement Examples
Here are a few company mission statements examples:
The Coca Cola Company
"Our Roadmap starts with our mission, which is enduring. It declares our purpose as a company and serves as the standard against which we weigh our actions and decisions.
To refresh the world…
To inspire moments of optimism and happiness…
To create value and make a difference."
https://www.thecoca-colacompany.com/ourcompany/mission_vision_values.html
In this example, the company uses language like "enduring", "refresh", and "inspire" to paint a word picture to capture attention of its stakeholders. Although the Coca Cola Company is internationally known, the verbiage used throughout its mission statement never refers to the products it provides. communicate its purpose in a way that motivates and inspires stakeholders. However,
American Red Cross
"The American Red Cross, a humanitarian organization led by volunteers and guided by its Congressional Charter and the Fundamental Principles of the International Red Cross Movement, will provide relief to victims of disaster and help people prevent, prepare for, and respond to emergencies."
https://www.redcross.org/portal/site/en/menuitem.d229a5f06620c6052b1ecfbf43181aa0/?vgnextoid=f5195032f953e110VgnVCM10000089f0870aRCRD
Here, the American Red Cross, uses a different format to communicate its purpose with similar results. By describing itself as a "humanitarian organization", it clearly identifies itself as an organization with altruistic goals. Stakeholders interested in working exclusively with charitable organizations immediately recognize American Red Cross as a emergency response organization. Although, American Red Cross is well known for conducting blood drives, leadership never indicates specifically the types of programs and initiatives they oversee except that their purpose is to "prevent, prepare for, and respond to emergencies."
In closing, an effective mission statement should:
Communicate your organization's mission in a way that is meaningful and thought-provoking.
Motivate and inspire stakeholders to include customers, management, and employees.
Be short enough that it is easily memorized.